G! VOICE Introduces:
The Great Hello Kitty Evolution! This is not just another park with a Hello Kitty theme. It is the Hello Kitty "Futureland"! The futuristic park is a 3D labyrinth scenario embedded with interactive triggers featuring the whole family of Hello Kitty characters. Sanrio did what it does best: Creating a world from a different perspective. We get to see Hello Kitty's grandfather's blueprint of Robot Kitty, and how it developed into the Hello Kitty Kingdom of today.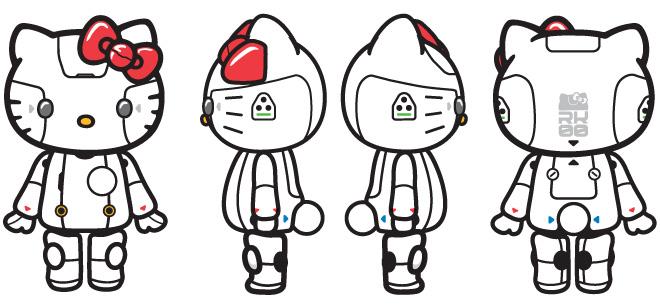 About the Event:
To all the Hello Kitty fans out there: DO NOT miss out on the very first Kitty-themed interactive exhibition!
The Robot Kitty Lab
How did the infamous Kitty da VinKI invent Robot Kitty? Interested in joining the Kitty, Melody, Kuromi, Badtz-maru, Keroppi or Monkichi development team? The Hello Kitty theme park is a 2,300 square-meter fantasy world brought to us by Sanrio Japan with a 1:1 ration of life-size Kitty characters.
An Exhibition of Cutting-edge Technology
The park consists 5 main sections featuring RFID interactive devices that won't just "stand still" for you to admire: You get to actually become a Robot Kitty engineer! It will tickle all your five senses and be the best Kitty experience you'll have.
Sanrio Designers Release their Artwork in Collaboration with Stars
The Robot Kitty character designs are disclosed for the first time. Check out how your favorite Kitty comes to life! Over 30 productions from various artists, designers, celebrities and stars are gathered here in the Robot Kitty Futureland. Trust me, you don't want to miss it.
Robot Kitty Products, Special Edition
The largest Hello Kitty interactive fair leads fans into a wonderland never seen before. Exclusive Robot Kitty side products will be available on set, with over 10 pieces of special edition Kitties 100% worth seeing. What else can you ask for?
Opening Hours:
July 12, 2013~ October 20, 2013
Mon. – Fri. 10: 00 – 19: 30 (Last Admission: 18: 30)
Sat. and Sun. 10: 00 – 20: 30 (Last Admission: 19: 30)
Official Site: http://www.robotkitty.com.tw/‎
Facebook page: https: //www.facebook.com/2013robotkitty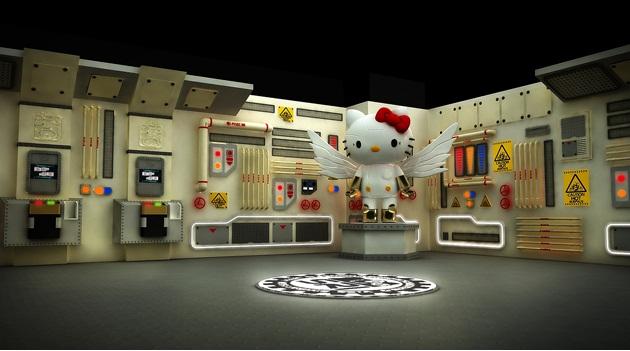 References:
http: //www. songshanculturalpark. org
Source:
http: //www. 17life. com
https: //www. facebook. com