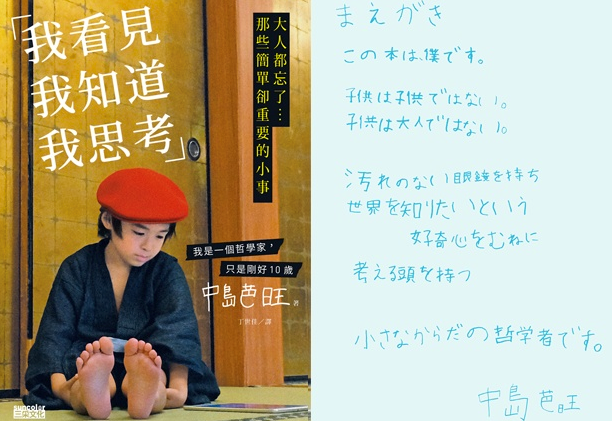 Since ancient times in history, the image of a philosopher is that of a bony, gray-haired, ragged and meager person. However, Nakashima Bao, a child of merely ten years old will completely shatter your stereotypical idea of a philosopher.
In 2014, Mr. Takahashi, the Editor-in-Chief of Japanese Publishing Company Sunmark received a message on Facebook.
"Hello! I'm nine years old. I didn't go to school, I was home schooled. I look for people I like to teach me!
I learn what I enjoy learning, and I prioritize studies that interest me.
I am a self learner in the Tokyo University Gifted & Talents Program.
My parents divorced twice.During the four months away from my mother, I turned into a useless child that only wanted to die.
However, I changed my lifestyle, and now I enjoy a life full of self esteem.
I wanted to write my experience into a book. Would you like to listen?
090-●●●●-●●●● (This is my mom's phone number)
Sincerely, Nakashima Bao
Takahashi was suspicious at first. He found and contacted Nakashima online. After several message exchanges, Takahashi found that the words and thoughts of Nakashima were worthy of a book publication. Takahashi said "Every word in this book were written by Bao. Except for misspellings, punctuation, or line changes, I did not make any modification as an editor. Normally for an adult's book, I would have to revise everything from page one."
The following excerpt are ideas that many adults may not even be able to understand:
One/
"Fear", is because of wanting to do.
Undesirable matters would lead to the feeling of "unwilling to do",
"Fear" is not because of "unwilling to do".

Two/
Matters have no weight, it is people who think those matters are "heavy", that is all!

Three/
Ignorance,
means the ability to discover the unknown.
Not knowing, is a bliss.
We often call hidden talents a diamond in the rough, but a 10 year-old child philosopher who has never gone to school is truly a rare gem. His words are plain and simple, but he spells out philosophies of life. What a remarkable child he is to be able to speak short sentences that allow adults to reflect for long afterwards.




Information on the recommended book:
Author: Nakashima Bao (Chinese translation, Sun Color Publishing, I See, I Know, I Think)