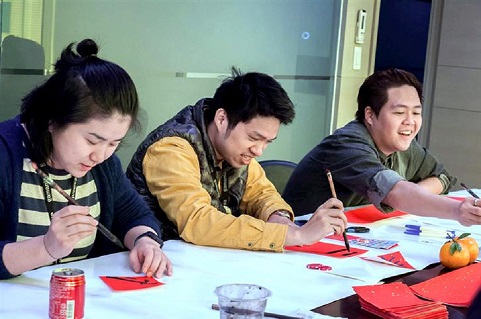 As is the tradition each year, GTW especially hosted the 2015 Gamanian Casino event for Chinese New Year so that Gamanians could try their luck for 2015 while sharing in the auspice. The Chinese New Year atmosphere permeated the Gamanian Casino venue as GTW CEO Marco generously distributed red envelopes, meal coupons, and bingo coupons! Then, everyone exchanged meal coupons for tokens and wagered them at a variety of different tables including blackjack, showdown, dice games and more! To make this year's Chinese New Year especially festive, the organizer organized a spiritual spread too! Buddhist chants played next door to the gambling venue for colleagues to write spring couplets together after gambling, purifying their minds once more! Now, let G!VOICE present a recap of the events, which took place during the fun, carefree 2015 Gamanian Casino.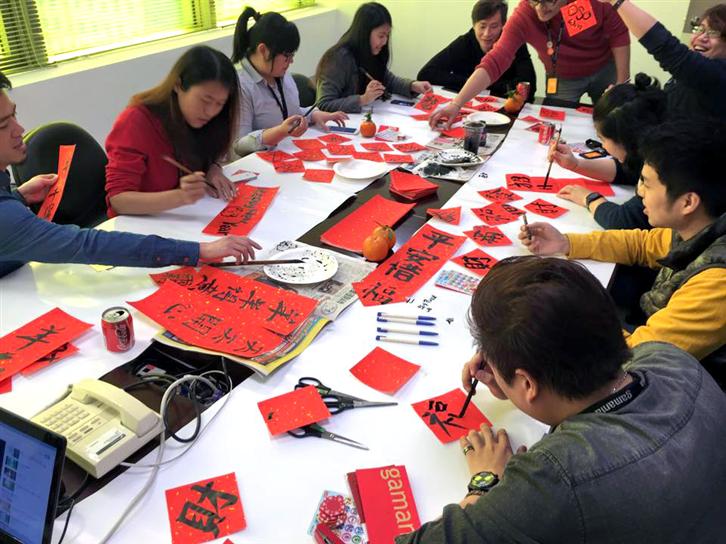 ▲Everyone showing off their calligraphy skills while listening to Buddhist chants!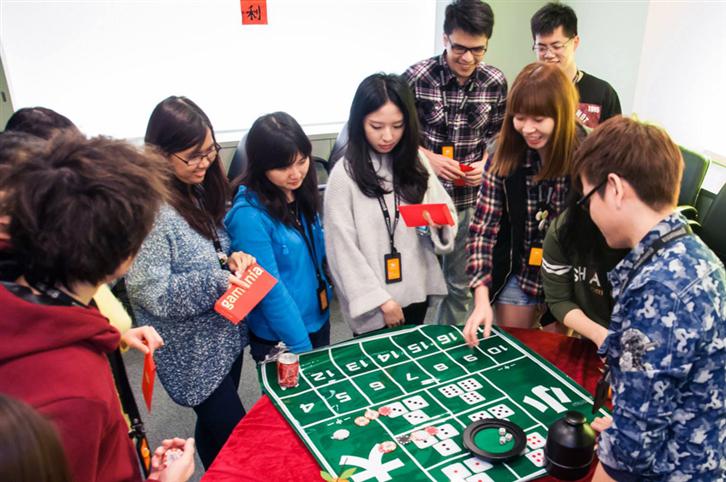 ▲Gamanians extraordinarily focused on winning!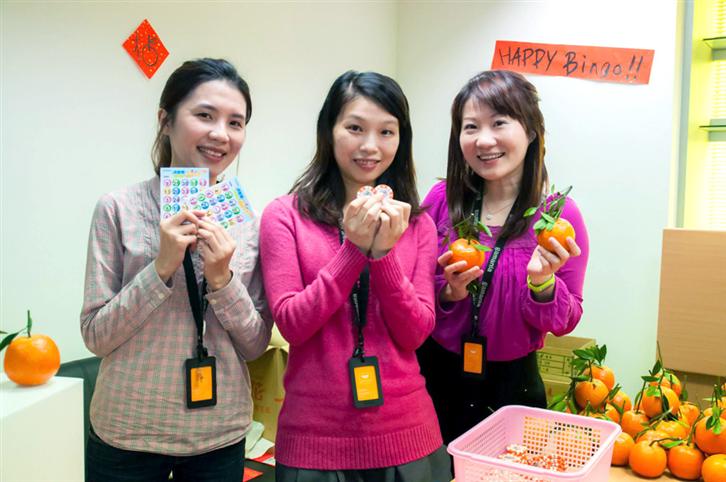 ▲Tokens, bingo, and oranges bringing great auspice!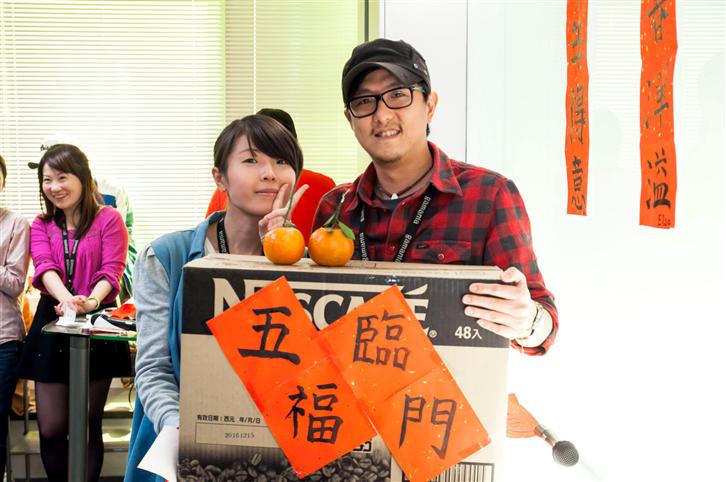 ▲Marco hands out a prize while taking a commemorative photo!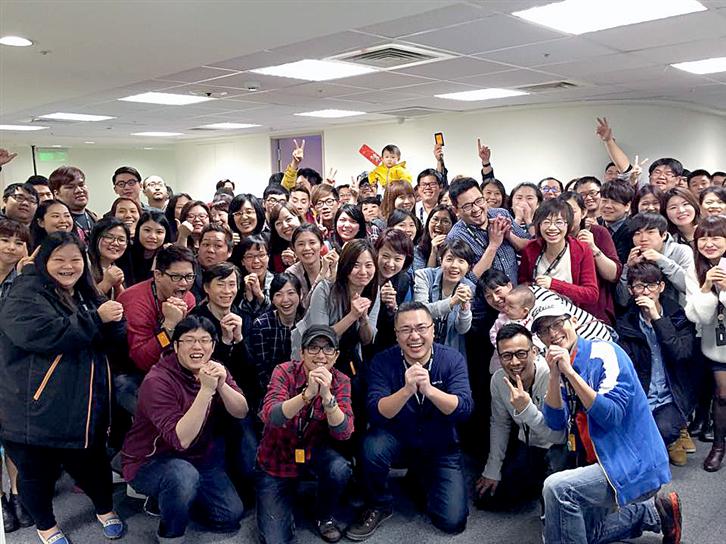 ▲Lastly, everyone wishing Albert a happy new year for good luck!