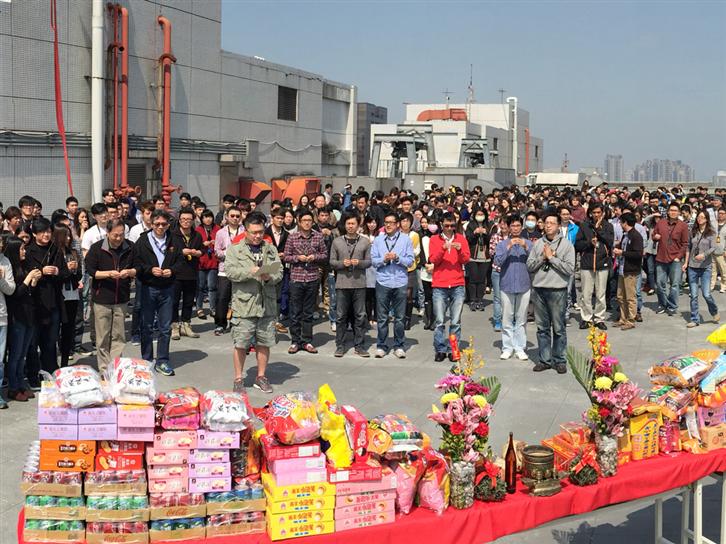 The cold, wet weather seemed affected by Gamanians' enthusiasm, as the sun appeared once more! On Gamania's first day back to work, February 24th, 2015, Gamanians gathered on the rooftop to pray for a good year! Basking in the warm winter sun, the crackle of firecrackers pierced the sky and marked the beginning to a brilliant new year! In addition to the group prayer, Albert's thoughtful red envelopes were also part of the back to work festivities. The red envelopes abolished all signs of the post vacation blues and filled all of Gamania with the drive to conquer 2015!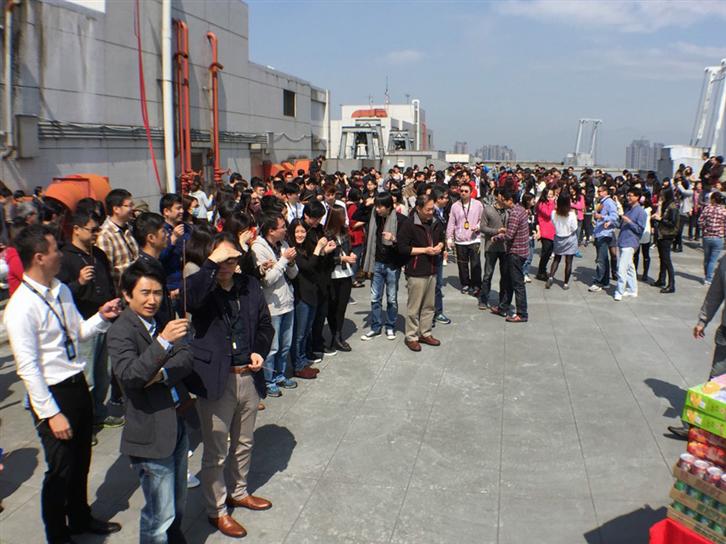 ▲The rooftop was filled with Gamanians at noon.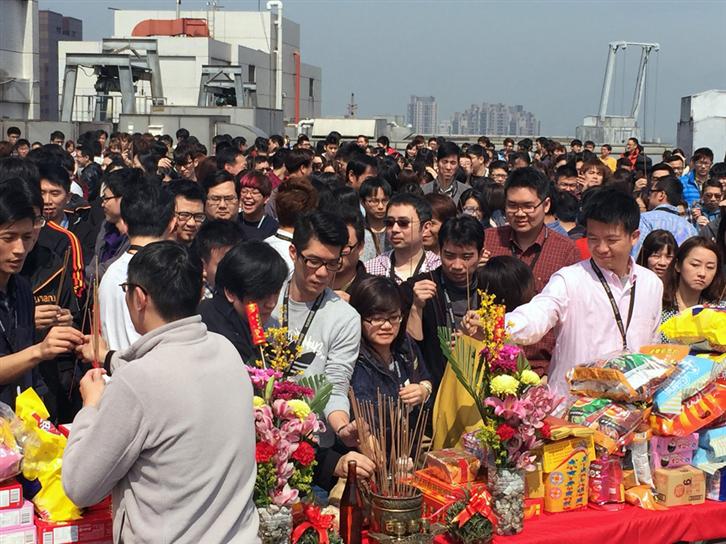 ▲Incense burned with prayers for a successful Year of the Ram!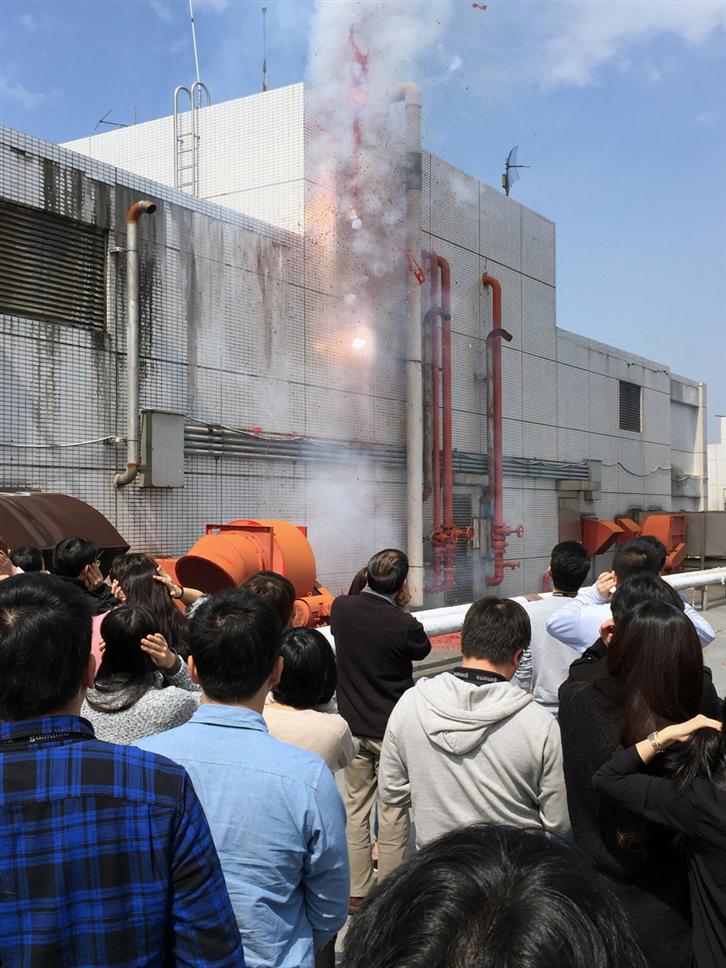 ▲Firecrackers boom to send off the old and bring in the new!
The early bird gets the red envelope! A lucky first day of work
As is the tradition, the first day back to work is one you can't be late for! This morning, the counter on the 18th floor was flooded with people coming to collect their red envelopes! A total of 442 numbers were given out this year, which means that more than 50% of Gamanians collected their back to work red envelopes for good luck! Everyone vied for the opportunity to take photos with Albert as laughter rang throughout the meeting room. Colleagues were thrilled to win a joyful new beginning!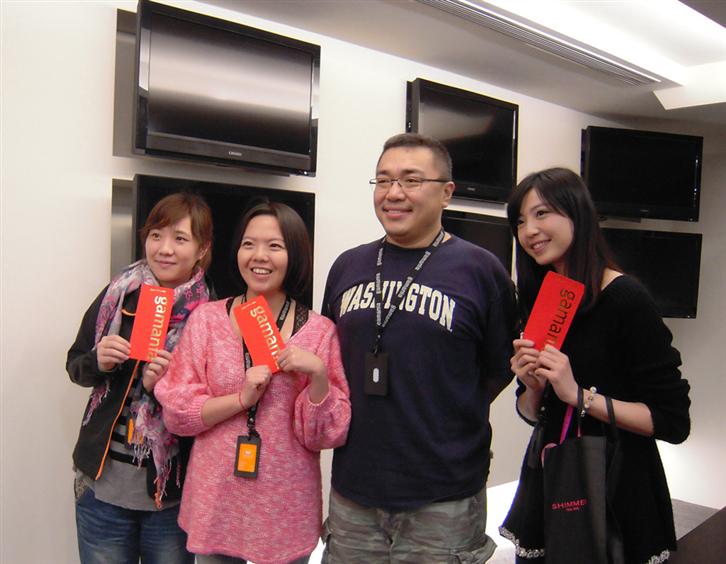 ▲Albert gave out each red envelope himself and took New Year's photos with everyone.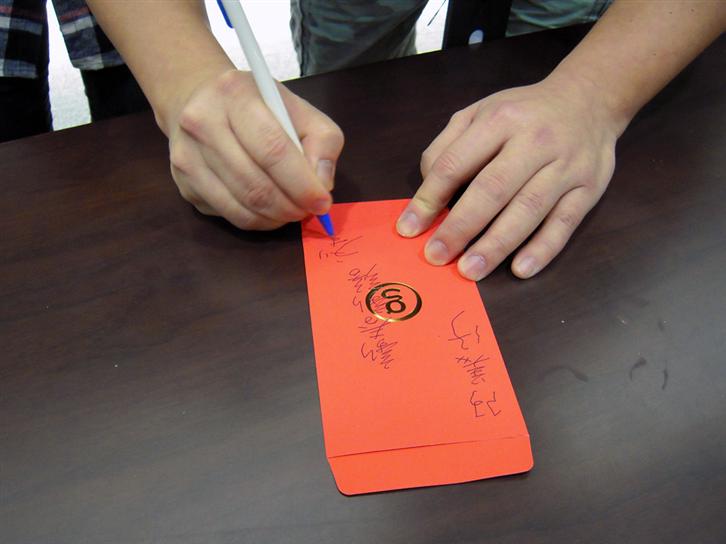 ▲Albert quickly abided by a fan's request for his autograph!