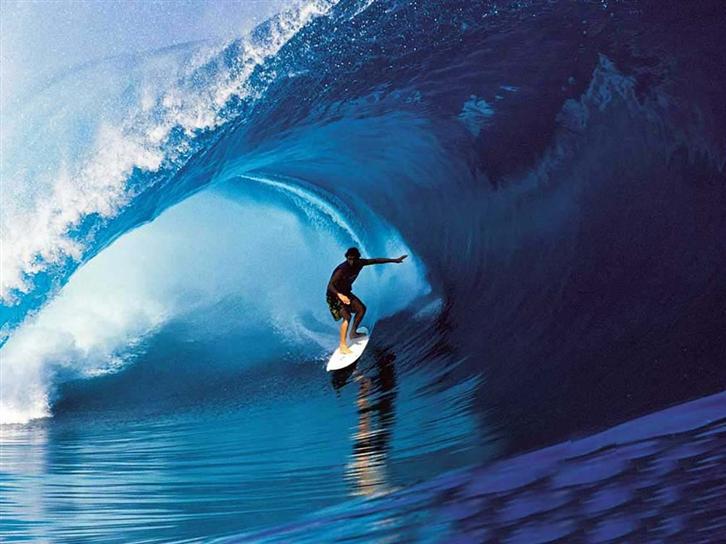 "Connecting People" was once a powerful slogan (too bad the company that came up with this has gone downhill). This slogan aptly describes the intimate correlation between technology and digital entertainment platforms. Simply put, the big environment dominates the wave cycle of digital entertainment market. With countless ups and downs, the ones that survive are of the fittest.
Want to Surf on the Crest of the Wave? Find the Perfect Wave First
The big environment means the 'popular' and 'pervasive' trend. If one could be aware of the market trend early, he can access the market opportunity before everyone else. The most notable example is the rise of online games in Taiwan after year 2000. Back then many Taiwanese game companies realized that 3D and detail-oriented content would inevitably become the future. However, the internet speed at the time couldn't support such drastic change, causing the waste of great creativity. If they could see for the long term and project creativity into the future, gaining the first-hand market opportunity would place them in the leading position.
Nowadays the speed of digital devices development has increased significantly, almost every month there is a new hardware release from smart phones or iPad. TV Game also emphasizes that internet alone is not the only element that governs the development vision of digital entertainment. Under this context, companies must consider a product's all-round stretchability so that the product could have a long-term and comprehensive development.
Determining the Nature of the Wave: Thinking from People's Point of View
From 'curiosity', 'learning to accept' to 'critiquing product', consumers evolve just as the product and services do. Having a 'creative take' would always guarantee a competitive edge, however it doesn't merely mean developing a concept that has never been thought before, it must stems from the rationale that is based on 'people'.
In the initial stage of online game development, almost all the players marveled at the invention of establishing conversation, friendship or even love with 'someone I don't know' in the virtual world, but such invention gradually became 'build-in' functions that every game must have. The evolution of game content is an evolution of mechanism. Through novel mechanism, people get to familiarize with new tools, such as conversation, forming groups, attacking opposing towns, making friends etc. Different friendship modes are made possible due to the omnipresence of internet. Of course, certain elements such as 'grades', 'treasures' and 'sense of accomplishment' were created in compensation for the absence of such in reality which is also the main reason for people's obsession or addiction for the virtual world.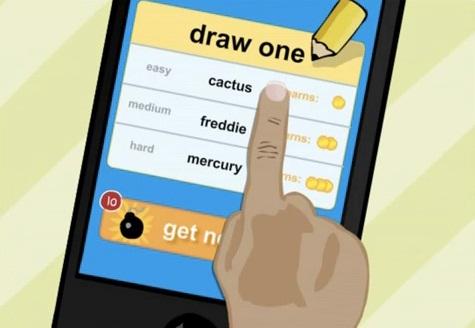 'Draw Something' was the 'it' mobile game in the 2012. The concept was quite simple and was nothing new but it successfully combined people's interests and technology, achieved entertainment effect and helped the company profit. Technique? Story? Design? It all boils down to mechanism. A creative take encompasses the control and management of people's interests and topics and the design of maneuver and mechanism.
Beware of the Unforeseen Overfall: Be Objective
The paying boss thinks a movie rocks socks but the box office turns out to be miserable, what is the problem? Well, because it only caters to his own liking! People tend to have a myth about something they passionately love which entraps them in the hidden pitfalls. 'Market observation' is an important 'commercialize' process in any creation process.
In recently years, users have gradually gotten used to the M-shaped concept, such as very extravagant, hardcover games and time-killers. Hardcover games are addictive and topical but they tend to attract more exclusive target such as experienced online gamers. On the other hand, time-killers are suitable for average white collars, housewives, commuters etc. Simply put, in this day and age where almost everything is digitalized, users get to choose their most preferable entertainment mode according to their life styles and diversified digital devices. However, the catch lies in how would companies develop digital entertainment content that satisfies myriads of demands? 'product positioning' is an old issue that is worth contemplating.
'Finding out the hidden overfall' means discovering the crucial issue! These issues may range from rapid decrease of online user age, parental views on online games, consumption ability index to age-specific topics etc. These trivial messages may seem mundane, but they deeply affect the precision of product development and positioning. Users are getting more and more finicky so it is very difficult to come up with well-rounded digital entertainment content. Companies need to find their niche and clearly mark their territories so they could effectively attack opponents and stand out. Have you heard of Mole World or Seer? If you haven't, then that means you have neglected the changes in the market. If you have, then ask the opinions from elementary school children, you would understand the power of niche market.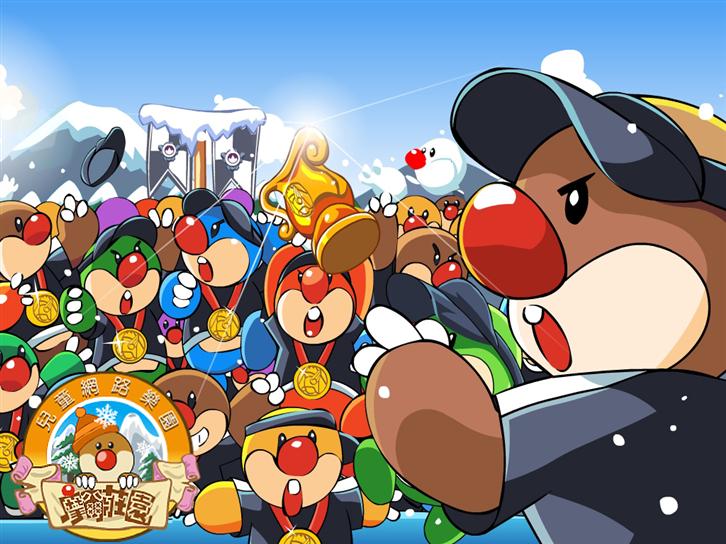 Mole World (left) and Seer (right) are two popular online games favored by Taiwanese children.
Don't have Surfers' Nice Figures to Show Off? Put on a Wetsuit!
In the initial stage of online game development, curiosity was a major factor in creating 'word-of-mouth' effect and therefore marketing was relatively easy. Nowadays there are more and more competitive products in the market, so the companies need the right 'packaging' that would sell. Introduction written by online game forums could only achieve so much, and when the demand for 'cross-device marketing' appeared, new marketing schemes sprung up, such as TVC, beautiful women endorsement, role projection, game scene, freebies etc. These schemes were the result of 'intuitional' packaging and reflected that traditionally Ad companies didn't understand the game eco-system. Could they successfully attract online gamers' attention? Could they give them what they want the most? These ads and commercials have inundated the market and tend to fail to translate into actual popularity.
Perhaps, moving outdoors is a way to cope.
When Samsung laptop was first launched, many beautiful women were hired to carry Samsung laptop, walk around the streets in Xin-Yi district and ask pedestrians for free trial. Putting the actual sales effect aside, lumping beautiful women with electronic products seemed to become the 'golden rule'. Many geeks fervently took photos of those gorgeous women and shared their opinions online. The product was discussed through the actual experience scenes, the speed of connection and even the 10 minutes spent side by side with a beautiful woman. Comparing the results with the cost of TVC, perhaps this is more cost-effectively?
Source of pictures: 365shu.com、winandmac.com、www.61.com.tw、sina.com.hk