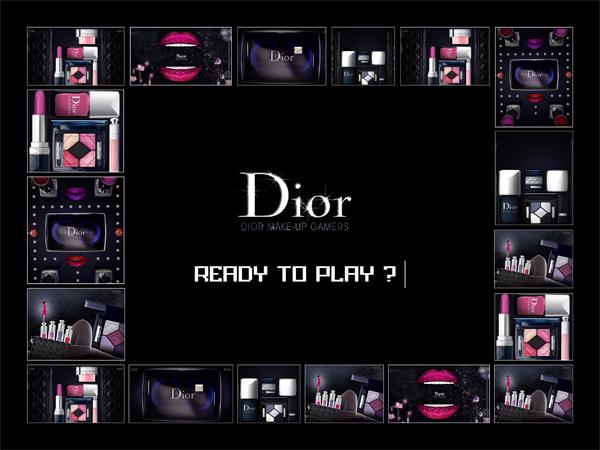 "Women put on make-up for their/others' pleasure" has long been the basic element for cosmetic advertising. Make-up commercials often adopt the form to provide women with a sexy and beautiful imaginary space. However, this winter Christian Dior abandoned the popular big-cast-small-film form, ridding of sexy celebrities' endorsement and going for a game that provokes the pure desire to "play doll-up make-up game." New commercial, Dior Games evokes that little girl in every woman—the one that jump and scream to fight for older brother's video games.
Therefore, the spirit of having fun has been re-summoned. Dior tactfully combined its products with various games: eye shadow sex, lipsticks become part of Tetris; nail polish becomes the scene for Super 'Marie'; when you see at the end you've made the highest score, you can't help but want to reply the video to see each product in detail. The brand was infused with fresh and merry elements that people just can't get their hands off!
Dior GAMES
Coincidentally, Channel also tags along the game trend, making their nail polish the main character doing the Cancan dance. Fingers flying about on the luxurious stage as if performing in Moulin Rouge, they walk the walk and do their musicals as if they are the focus of all things sexy. At the end they playfully roll up the various new colors in the style of performing list which is a clever and clear way of introducing product information. The viewers don't feel any sense of forced selling and even pause the video to imagine how their fingers may fit which character/color. This is truly an adorable and ingenious way of story-telling commercial.
« Shade Parade », une comédie musicale signée Chanel
gamaniabrandcenter
A blog jointly written by members of Gamania brand center provides insights and observation about brand, marketing and design by designers, project drafters, musicians, exhibition planners, creative minds and aliens…
Blog: gamaniabrandcenter.blogspot.com