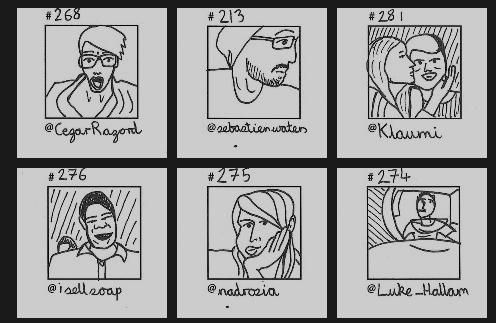 If one wants to compare the key differences between digital time and traditional marketing, one of which would be "Consumer Control Right."
Imaging yourself watching TV, whether you like the commercial or not, unless you switch to another channel or go to the bathroom or turn it off, it is almost impossible not to be bombarded by commercials. And it doesn't even matter if you are the target customer of such product.
Compared this to internet browsing, you may have spent the whole day on the web but somehow you have not seen a single ad. This is not because there are no advertisements on the web, but because you're clearly aware where they'll be and you just tactfully ignore them and treat them nothing more than the background.
In the digit age, we went from passive receivers (during TV watching) to active controllers (through clicking of mouse). If we are not interested in the content, we won't even waste our time to click on it!
On the other side, if your content grab the attention of the consumers, they will not only click on it but voluntarily want to know more or even help you publicize it for free.
Two recent examples aptly illustrate such phenomenon. They are not corporate brands but two individuals. First of which is British artist, Greg Burney. He vowed to draw each of his twitter follower a profile picture illustration using his unique style. (note)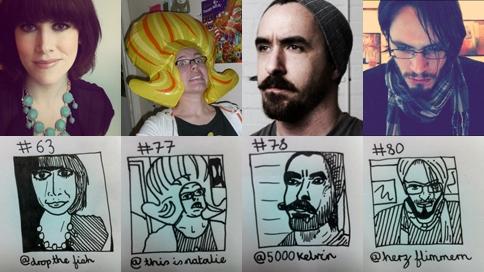 Greg Burney posted a tweet on October 31st saying, "Follow me within next 2 weeks and I will hand-draw your profile picture and tweet it to you." Before he posted this tweet, he only had 70 followers, after much word-of-mouth between net users, Greg's tweeps (followers) surged. His unique illustration style made the mundane profile picture alive. Even I couldn't resist to join the "followship".
Greg hopes that by executive this project #drawmyfollowers, he may gain something unexpected in return, such as attention from publishing company, major brands or job opportunity as an illustrator.
The second person is Dutch director, Eddy Terstall. He wanted to make a small film, Deal but he didn't have the budget to do it. He went to a cinema network site, Cine Crowd to look for possible sponsors. The result only landed him 1/10 of the filming budget, around 20,000 Euro. Therefore, he changed his strategy. He posted a campaign on twitter, "If you donate 10 Euro (NTD 400) and I will make you a 10 second twit flick based on your tweets which you can then share on Facebook; if you donate 60 Euro(NTD 2400), the customized film will be extended to 1 minute."
A Tweet post that reads, "Two people watch too much violent films and they start to copy what's happening in the films" which was made into a film as below.
A film for less than NTD2400, what a luxury! Eddy is a professional director, so you can expect the actor he employs or the use of lenses to be up to the standard. We may never be able to hire a director to make a film for us in our lives, this is truly a great bargain!
The result? How much do you think he raised? He not only raised enough fund but exceeded the original budget by 6 times. He raised 120,000 Euro in total.
These two people use their expertise to entertain net users. They use an interesting tweet that arouses consumers' interest to click on it. Consumers look at their creative works out of sheer curiosity. Good content prompts the users to want to get to know their product or service provided. Just like that, they didn't spend a dime on publicity but it spread across the internet like wild fire—that is the magic of social networking.
Note: Due to overflowing followers, Greg changed the rule of the game 5 days after it started—he would only hand-draw profile picture illustration for the first 3000 people. Sorry to the late comers.
——–
About Author
Mika, Internet Marketing Observer
Born in the 60s, Mika has worked in the field of consumption marketing for decades. He experienced brand strategy, product concept all the way to official launch. He cars about traditional marketing model as well as the changes arise from Web2.0 and social media. 
jabamay.blogspot.com
———