Gamania Production "Armageddon Girls" became one of the best reviewed zombie games this summer, thanks to the support of its fans. Today in order to give back to its gamers, Nanima Blue and Hanado Clover are invited to meet the gamers, face to face! Also, check out the new released Armageddon Girls CM!
Hanado Clover and Nanima Blue Meet Fans
Armageddon Girls recently hosted a "Sexy Slayer" event that revealed Hanado Clover to be the most popular character among all the girls. The development team hence invited cosplayer Misa (who bears the same lovely yet vulnerable-looking features) to play the role of Clover. Neneko, whose peppy spirit and sense of justice matched Nanima Blue, also appears to meet fans as an bonus guest.

▲ Misa and Neneko's cosplay was almost 100% identical to the original Nanima Blue and Hanado Clover.
When the news Misa and Neneko being invited to role play Hanado Clover and Nanima Blue in August was announced, many expressed their excitement on the official fanpage, and couldn't wait to meet their favorite girls in person.
The Armageddon Girls Rip Uniforms in Public
Hanado Clover and Nanima Blue come to life on the streets of Xinyi District, Taipei and attracted over a hundred fans on location. Cosplays Misa and Neneko look fantastic in their Armageddon Girl outfits; it is impossible to deny their star status.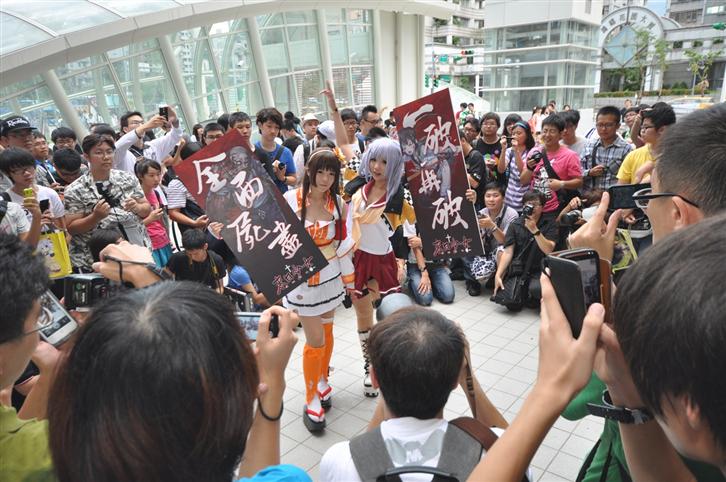 ▲ Over a hundred fans showed up to meet the Armageddon Girls.
▲ Hanado Clover and Nanima Blue show up to greet the audience!
The audience could play a card game with the beauties; Clover and Blue would react in different ways depending on which card was selected (zombies or allies). Misa and Neneko even allows fans to close-up and personal pictures of them!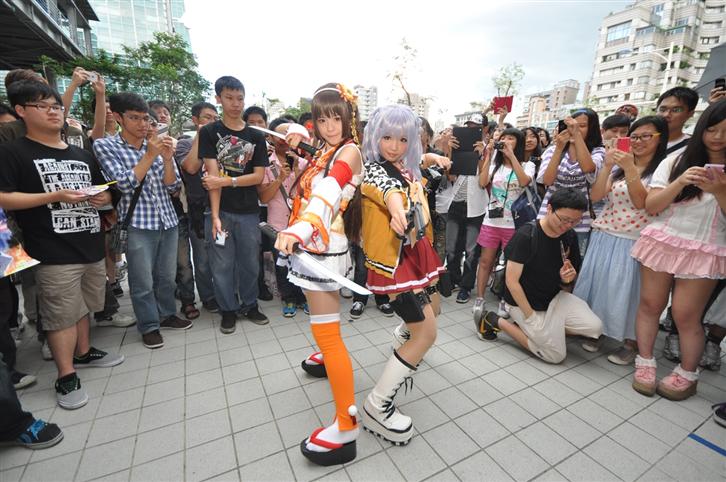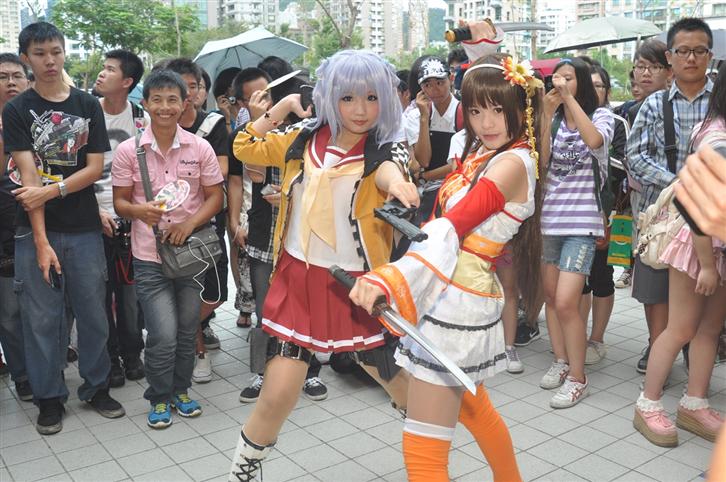 ▲ Hanado Clover and Nanima Blue will present different moods according to what cards are revealed.
The anticipated "damage meter" effect, of course, must be shown in real life, too! When 5 zombie cards are accumulated, the beauties will literally "rip" a section of their outfits for the viewing pleasures of their audience.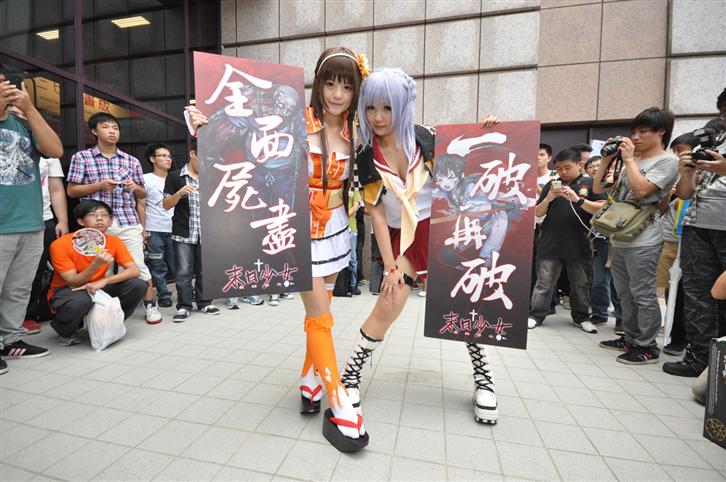 ▲ Fans are ever excited to see their clothes "rip".
beanfun! is the biggest game site in Taiwan, with up to 14,000,000 registered users and 2,600,000 individual accounts logging in per month. Over 100 games are available here, with a unified credit system for each user. beanfun! grasps the gamer's need for a centralized platform to access different games. Find the latest game news from our professional editing team at the "Game Guide" section. The "Live Streams" channel provides real-time broadcasts for GamaBears eSports team events exclusively on beanfun!. "My beanfun!" is a social network that allows gamers to interact with one another through sharing posts. beanfun! also is aiming to introduce video, animation and online purchase services in the near future, in order to meet all our gamers' interests. http: //tw. beanfun. com/