【Gama News】 Gamania's classic action game Continent of the Ninth OB starts on July 4th! Besides presents the highly anticipated new class, the Witch Blade, new systems such as the PVP battlefield and Chaotic Invasion are officially available, too! As to evoke your inner "force" and fighting morale, players over LV49 are allowed to reincarnate into a 2nd class and learn the awakening skills. These are formidable skills that can almost kill upon attack if under berserk mode. Let's take a closer look on each awakening ultimate skill for every class. Sit back, unleash your gamer spirit, and enjoy the ride!
Hunter 2nd class awakening skills: "Shadow Point", "Speed Chain Shot" and "Aerial Trap"
The Assassin's "Shadow Point" turns its daggers into a flashy greatsword that will bash with tremendous speed and force. It is as deadly as a snake waiting among the shadows. Once it's onto you, you are done for. The Ranger's skill "Speed Chain Shot" controls the wind to make automatic machine gun-like attacks towards one in its way. Killing spree alert! The Scout can perform "Aerial Trap" that lets out multiple fire cannons to its target with perfect agility and speed. Nothing can stand a force like this.

▲ Hunter 2nd class awakening skills
Fighter 2nd class awakening skills: "Ignition", "Assault Smash" and "Descent Guardian"
The Warrior's signature move "Ignition" surrounds a target with flames of fury that is literally impossible to evade. The Blademaster's "Assault Smash" is the most powerful melee skill of all. It brings up a tornado upon slashing and aims to take its enemy down for good. The Guardian's super skill "Descent Guardian" summons ancestors from the past to empower one with cosmic forces of the universe. Everything that it touches will dissolve into nothingness!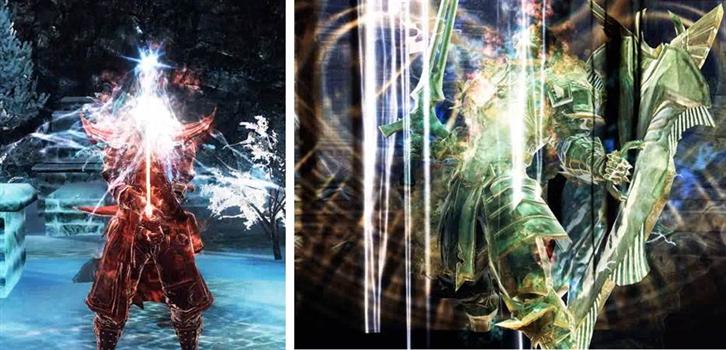 ▲ Fighter 2nd class awakening skills
Shaman 2nd class awaking skills: "Air Vera Crasher", "Spiritualist" and "Phantom Tornado"
The Reaperess's "Air Vera Crasher" directs an abundance of energy into one's staff and transforms the weapon into a giant war hammer. Don't get in the way of this one! The Elementalist's skill "Spiritualist" casts deadly solar beams that will scorch targets within range. It's one of the most ruthless spells ever to exist. The Illusionist's ultimate "Phantom Tornado" will let out a dragon mirage that blows all nearby enemies away. Beware!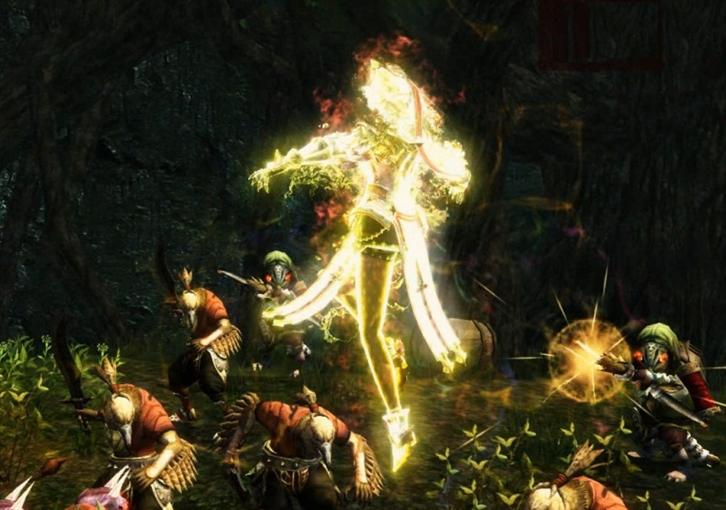 ▲ Shaman 2nd class awakening skill
Continent of the Ninth has presented loads of bonus events to celebrate the open beta! If you are a beanfun! member, your character gets to join the bean point lottery at a certain level. The top winner gets 1000 points for free! Also, players will receive an "OB Hero Giftbox" upon creating a character, containing various weapons and supplements to amplify your in-game adventures. If the fatigue meter is slowing you down, share an particular C9 article on your facebook wall to obtain a "Relief Tonic" redeem code. There will be extra "Reset Skill" gifts upon accumulating 14 sets of these! That's not all, you know! Recruit more companions by completing 3 simple steps and find out if you are the lucky one to win the "Action Hero Giftbox". The winner can still participate in the lotter again, with different prizes in store in the future!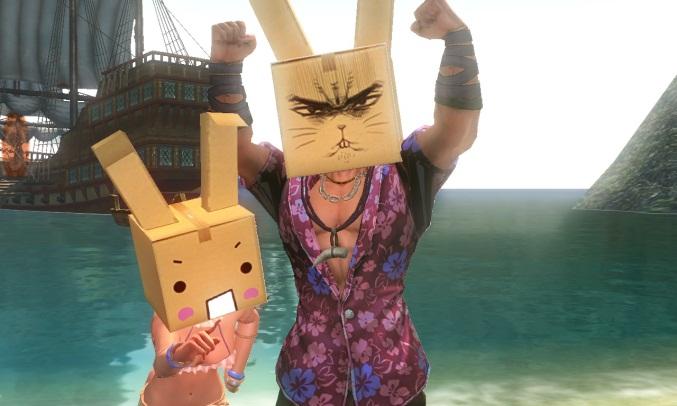 ▲ Win a free "Quirky Bunny Head" by making enough Item Mall purchases!
<Continent of the Ninth> Official site: http: //tw. new. beanfun. com/c9
Continent of the Ninth Official Site: www. facebook. com/C9Taiwan