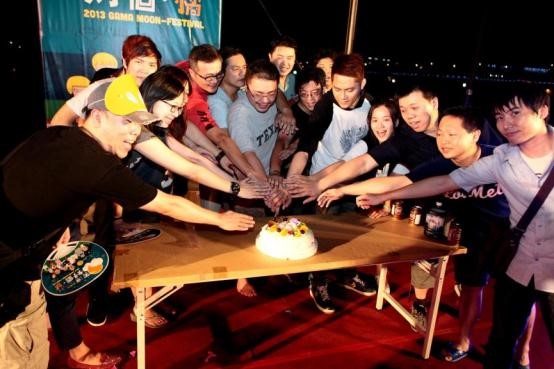 Gamania's annual mid-autumn festival party took place on Sep. 13th! This year, Gamanians were invited to put on "Orange Masks" and wear yukatas to the event. The local folks couldn't take their eyes off of us! Grassy lawns, music, and fireworks. The Moon Festival had it all: Epic games, live band performances, birthday parties, open air cinema, and of course, the food. It was hard for the crowd not to go wild. Let's follow G!Voice down memory lane and take another look at our crazy evening!
Orange Masks V. S. Yukatas: The Opening Act
You always need a ticket to get into the best parties. And the Orange Mask is the best ticket of all. You can actually wear it! This year, the welfare committee designed and distributed Orange Masks allowing Gamanians to transform into masked avengers. The sea of orange masks looked spectacular under the full moon. I guess oranges are pretty festive fruits after all (Chortle)! Attendees that join the party in yukatas will be given an extra Japanese fan. Go big or go home, right?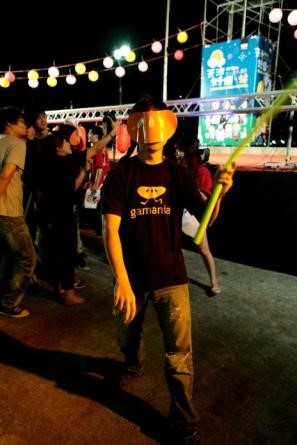 ▲ Make way for the Masked Avenger!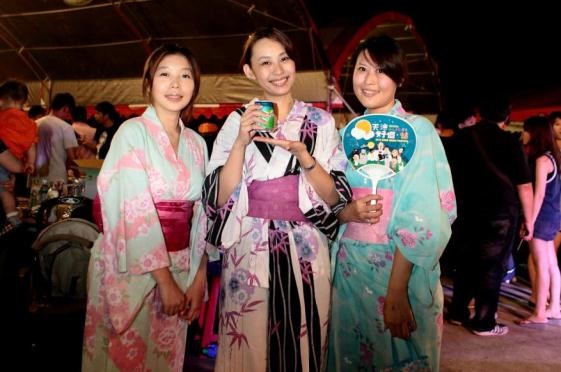 ▲ The lovely ladies in yukatas were the center of attention.
Food, Family, and Fun!
Moon Festival parties are not just about the barbecue, it's all about having as much fun as possible. Everyone was in it to win it. And it was pretty funny, too! The game "Blind Attack" is all about teamwork. The participants are blindfolded and must rely on friends' instructions and hit the tiny watermelon beach ball. The first one to come in contact with it wins. The 2nd event, "What's Your Lucky Number?" is a mind game in which one needs to avoid picking a certain number or they get the water balloon treatment. Actually, they don't really mind being punished. Who doesn't want to see their friends soaked in wet Tees, seriously?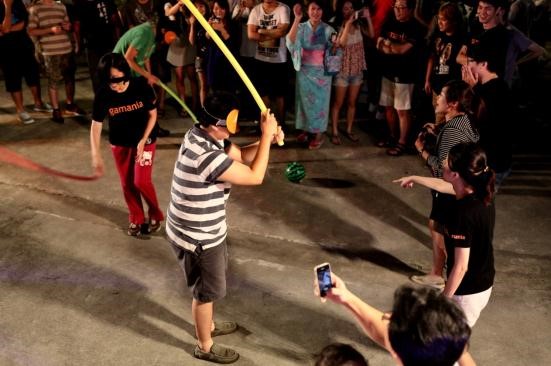 ▲ The "Blind Attack" contestants are giving it their all!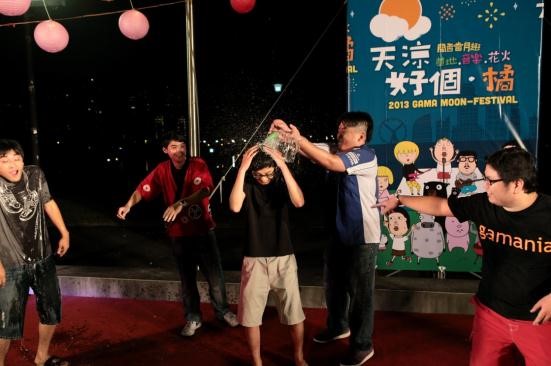 ▲ Summer fun always involves some splashing!
Good Music, All Night Long
A festival is never complete without some good tunes. This year we invited members from Gamania Cheer Up Foundation to perform their own gigs. It certainly perked up the party! We have our own talents, too. Many Gamanians went on stage and went retro, spicing things up with Taiwanese disco oldies, one song after another!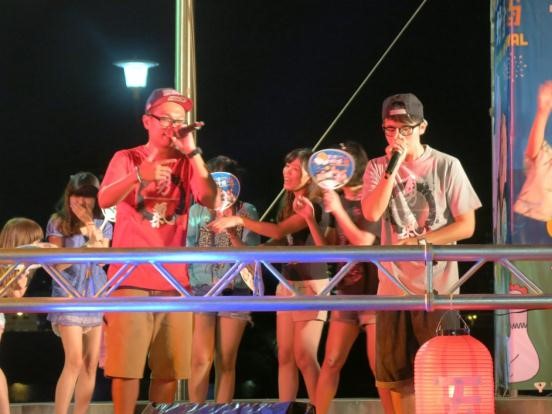 ▲ Members of the Cheer Up Foundation during performance.
Special Holiday Feature
Finally, the strictly-no-splashing involved September birthday celebration took place on stage with cake and fireworks. After the awesome firework show painted the sky, Albert revealed the best news of the day: "No one needs to go to work tomorrow! I give you an extra day off!" Gamanians, happy moon festival, and enjoy the fabulous weekend!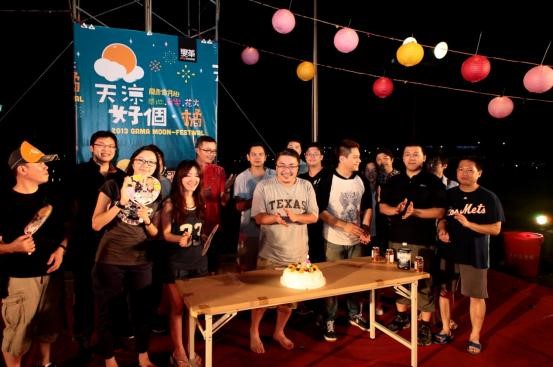 ▲ Happy birthday to the September stars! Cake, anyone?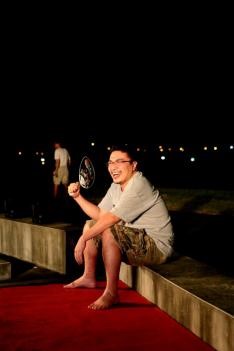 ▲ Albert laughing along with the crowd.