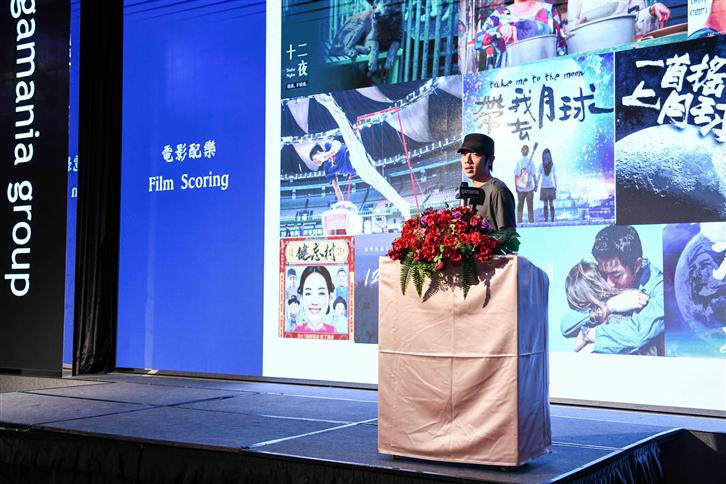 Be Yourself is something that many strive to achieve in their whole life, just like Owen Wang. His greatest passion is to become a musician behind the scenes; it's what he wants to be. Theater and acting has been an integral part of his life, and his path in music has also been very dramatic. Three crucial turning points have contributed to where he and his music career are today.
Owen Wang's Journey of Music Turning point No. 1: From Citibank to New York University Film Scoring Graduate School
Owen Wang, class 937 of the Affiliated Senior High School of National Taiwan Normal University, had hoped to become a guitar singer just like any other high school boy. Despite this dream being ultimately crushed by popular seniors, it quietly planted a seed in his mind. In the last semester of senior year, Owen was accepted into the Department of Political Science in National Taiwan University (NTU). After graduating from NTU, he was hired for an enviable job at Citibank. Such a smooth sailing journey in life is probably what one may call a life of success. But is this success, really what Owen had wanted?
In 2007, the sudden passing of his father forced Owen to ask himself for an honest answer to this question. He realized that many of his past decisions were made for his parents. He was very unclear of what he wanted to be. Around this period, music returned to his life in the form of musicals and movie scores. He absorbed and made rational assessments, and finally, two years after he quit his job at Citibank, he was accepted into the New York University (NYU) Film Scoring Graduate School.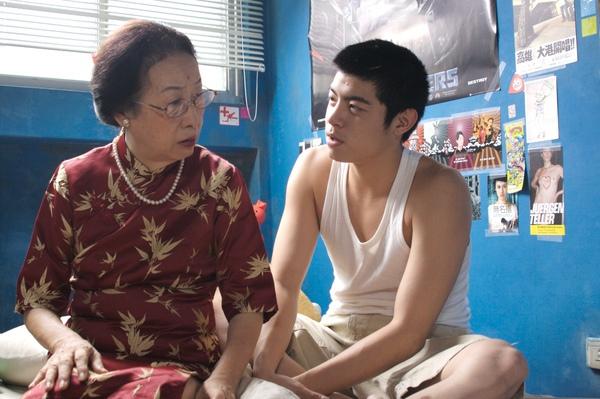 ▲The Golden Bell Awards for Best Sound Effects given to "A Good Day to Hang the Sheets Under the Sun" (曬棉被的好日子) in 2009 was a welcome surprise for Owen Wang during his studies at NYU. (Photo from https://goo.gl/6eeFJw)
Owen learned a lot during his studies at NYU, particularly in the aspects of freedom, be yourself, and a sense of crisis. Owen reminisces about his professor and classmates "Anybody I met was an extremely talented freak!" He said that while Taiwan has strict divisions between groups of pop, electronic, classical music, musicians in New York don't have these clear boundaries. Different groups will not reject each other, and one person may cross over various groups. For instance, a person may write scores for films in class during the week, play electronic music in a bar on the weekends, and sometimes even play some classical music.
Remembering this, Owen quoted Frank Sinatra's lyrics "If I can make it here, I'll make it anywhere.", "because there are so many talented and crazy people in New York, and because in New York, everyone is themselves."
"FIND YOUR OWN VOICE" is a famous saying of his professor in graduate school. Owen stressed that everyone is an individual, with unique life experiences. Therefore, as a creator of art, avoid becoming like other people at all costs. One should have their own thoughts, their own view of the world, and start from their own relationship with the world,… these will all be reflected on the final product.
Owen Wang's Journey of Music Turning point No. 2: "Mulan the Musical" won him 3 Golden Horse Awards nominations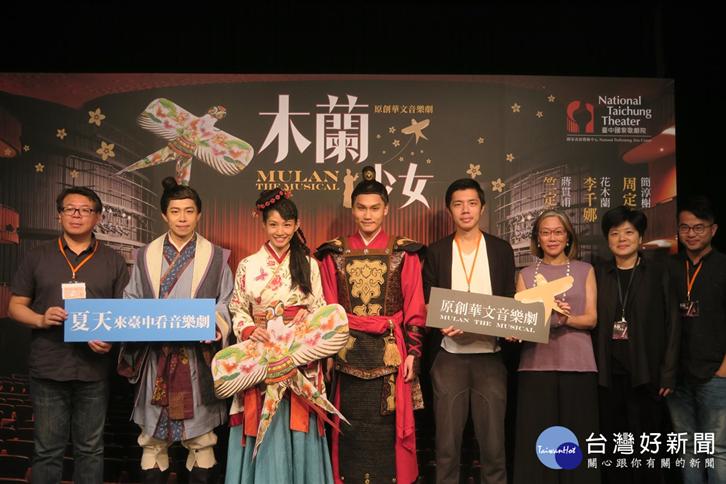 ▲ Group photo of main actors and the creator of "Mulan the Musical" (Photo from TaiwanHot.net)
"Mulan the Musical" was a joint creation between Owen Wang, script writer Pao-Chang Tsai, and director Po-Shen Lu, when Owen was in New York. The debut was in 2009 at the NTU Department of Drama and Theatre Ten Year Anniversary Performance, and was a key that brought Owen home after graduation.
In 2011, Owen received his graduate degree and has completed his application for an artist VISA. He had planned to stay in New York, but the news of "Mulan the Musical" playing in the National Theater made him hesitate between New York and Taiwan. His professor told him "Going home to Taiwan now, doesn't mean you won't come back to New York again. The important thing is what you want to do right now." And so, Owen returned, and "Mulan the Musical" did not disappoint. On the day of the performance, a special guest was in the audience – the superstar film producer Lieh Lee. Lieh Lee was impressed by Owen and they went on the work together on the three films "Jump Ashin!", "Twelve Nights", and "Zone Pro Site". Owen was also nominated for the Golden Horse Awards for Best Original Film Score for three consecutive years for these three films.
"Mulan the Musical" brought Owen and Lee Lieh together in films and also taught Owen a valuable lesson. For the final performance of "Mulan the Musical" in Taichung, a close classmate of Owen's in graduate school flew to Taiwan to see the show. This friend's father is an East Asian culture scholar, and he had a certain understanding of Chinese. After the show, he suggested that Owen translate "Mulan the Musical" into English and take the show to USA. Owen's first reactions was "That is impossible!" The concepts and scoring of the music was based entirely on Chinese phonetics. How would the original beautiful of the phonetics be retained if it was translated? Owen was strongly against the idea, and the issue seemed to have stopped there. The turning point, however, came six months later, when this classmate translated the Chinese score in secret. Owen was surprised but he reminded himself "Don't make any assumptions, just try it first, nothing is impossible!"
Owen Wang's Journey of Music Turning point No. 3: Building Studio M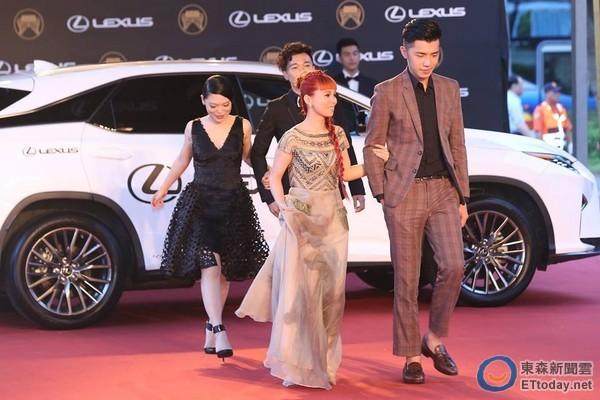 ▲ Owen Wang and Peggy Hsu walked the red carpet for the Golden Melody Awards. Wang participated in the production of Hsu's album which was nominated for the Golden Melody Awards. (Photo from Star.ETtoday.net, ETtoday.net)
After Owen's return to Taiwan, he wrote many film scores, and even produced an album for Peggy Hsu, which was nominated for the Golden Melody Awards. Some call him lucky, which he agrees, but he believes even more strongly that "Take every opportunity to create art, your work will take you to faraway places, at least to your next project, so that you will have a better opportunity to create work."
As for the environment in Taiwan, he said in resignation "There is too much burden in Taiwan that tells you 'You should do this', and 'You should do that'." He talked about a mixer in the recording studio, where many of the knobs are marked with "male voice" and "female voice". The staff would ignore the unique and variable features a voice just to please the boss and use these parameter markers to mix the music. It's a smart move but it kills the pride in the creator's work and the possibility of a dialog with the world.
The 3-time nominee Owen Wang thinks that the awards are a bonus, but he wants to do more. He wants to return to himself and do achieve his dreams. In 2010, he created Studio M with Po-Chang Tsai to be dedicated to musicals. He wishes to bring the Taiwanese audience into the theater, and not just reserve musicals for a small group of art lovers. Owen Wang indicated that he is a practical perfectionist, and is often balancing ideals and reality. He truly hopes that the environment in Taiwan will gradually improve, so that in the face of the challenges of technology, the socially constructed burdens, he will still be that passionate unyielding young man that believes in the beauty of creation.