Additional Feature: In 2008, Gamania created a "first" in Taiwan's online gaming industry by setting up "Gamania Cheer Up Foundation". Its main focus is to provide services to young people aged between 18 and 24, encouraging them to dare to persevere as they pursue the dream, and in turn play an active role in the society. As a corporate that influences tens of thousands of consumers and employees, Gamania hopes to use its power to help more people, as it feels it has the responsibility and obligation to contribute to the society. Only with this mindset and awareness could a corporate win the support from the entire society and operate as a sustainable corporat
Summer School:
Learning by Doing! Claiming Your Courage to Dream This Summer
Summer School is one of the key annual events at the foundation. During the early phases, its main focus was providing services. It encouraged young people to put efforts into community care activities, so that they can gain experiences by doing and engaging. This helped them build strength that would see them make their dreams come true. The activities included providing services to remote areas, helping to build schools in tribal areas, and conducting rescue missions, etc. In recent years, Summer School has begun to cooperate with new startups such as City Wanderer, Do You A Flavor and One-Forty, etc. This helps to incorporate more social issues and create activities that relate to modern college students and social trends, creating possibilities of changes with young people. In addition to gaining rewards brought by engaging in social services, young people could also bring changes to old models and shape future life by participating in innovative social experiences and producing results. They could revolutionize and improve ways social care was carried out.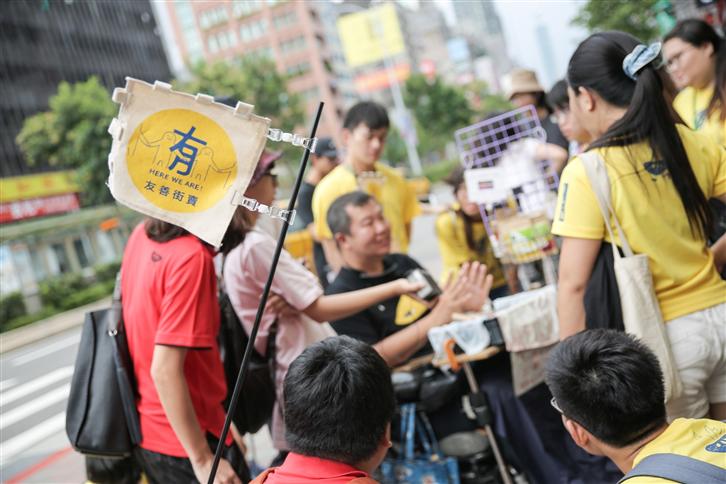 ▲Through cooperation with Do You A Flavor, foundation members learn about the daily lives of street vendors.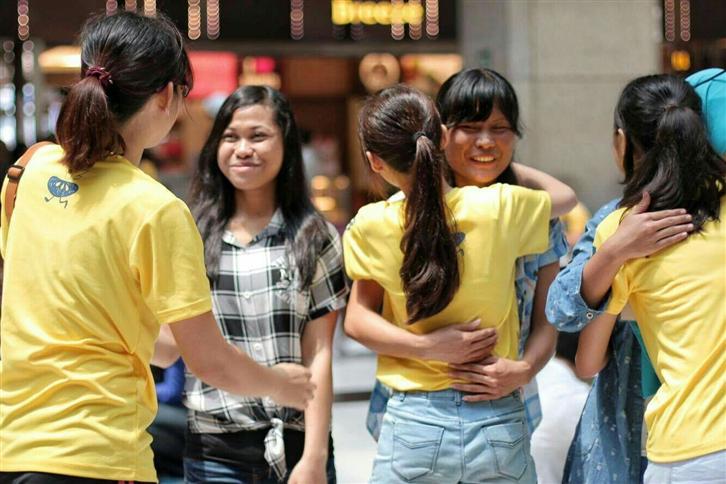 ▲Gamania Cheer Up Foundation collaborates with One-Forty; participants became more aware of the situations of foreign workers
Big Dream: Stepping out of Comfort Zone; Braving Challenges 
The foundation encourages young people to dare to dream big and step out of their comfort zone, challenging the so-called "impossible". Big Dream helps young people to step out of their comfort zone they are familiar with and discover their own dream power by education through adventures. Since the beginning of Big Dream, various challenges have been introduced: conquering the North Pole, round-Taiwan cycling trip, sailing through Taiwan Strait, and climbing the Central Mountains, etc. The participants enrolled do not necessarily have abundant outdoor experiences, but they were able to overcome various challenges through trainings. The spirit matches the core belief the foundation has been promoting: "Dream big and be your best self". Big Dream has had many great adventures. Among them, the most impressive one took place in 2011 when a group of 12 members sailed through Taiwan Strait in an unpowered sailboat. Sailing the distance of 966 km between Hong Kong and Taiwan, the participants embarked on what turned out to be a long journey of 72 hours, during which they were even faced with the unexpected challenge of Typhoon Sarika, a precious experience the participants would never forget.
▲In 2011, our group sailed through Taiwan Strait on an unpowered sail boat.
▲In 2016, our group of 9 climbed the Central Mountains. In 9 days, they topped 4 of Taiwan's top 100 highest mountains.