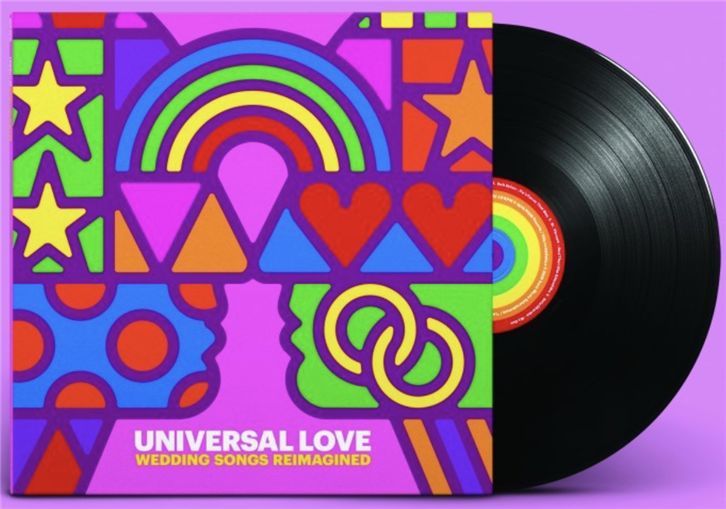 A good and creative idea is usually "simple, easy to understand, and can be carried out by different people without the results being too inconsistent." The following case is a classic example. The idea is so simple you will utter in awe "Wait a minute! Why didn't I think of that?"
When it comes to top locations to get married, "Las Vegas" is probably a popular option for many. This is because, as the Hollywood movies go –any couple who are sweetly in love (or for that matter, strangers who just met) can find happiness here, whether the reason is they may have had a few drinks or are crazy in love. One can plan big and get married in a royal wedding fashion or decide to be spontaneous and get married on the spot, in none other than Las Vegas…
As an important hotel group in Las Vegas, "MGM" seeks to enhance its brand's likability by working on the topic of marriage. The task may sound simple – but what do one do? MGM thought of working on love songs.
The classic boy-meets-girl love songs go same-sex
Ever since music was invented, praising love has been its undefeatable theme. Nevertheless, these songs had been only about heterosexual love. As time and value changes, same sex marriage is more and more common. However, the scope of wedding songs hasn't necessarily kept up with this trend. This led MGM to think, "since the time is different, why don't we take classic boy-meets-girl love songs that are known to people in the past and change the theme to same-sex!"
I've got sunshine on a cloudy day
When it's cold outside I've got the month of May
Well I guess you'd say
What can make me feel this way?
My girl (my girl, my girl)
Talkin' 'bout my girl (my girl)
So MGM invited the male singer Kele Okereke to do a cover of this song, changing the lyric "my girl" to "my guy":
The whole creative concept is "the classic boy-meets-girl love songs go same-sex" Well, how easy is that! With this concept in mind, MGM invited six artists to launch an album containing six songs, "Universal Love":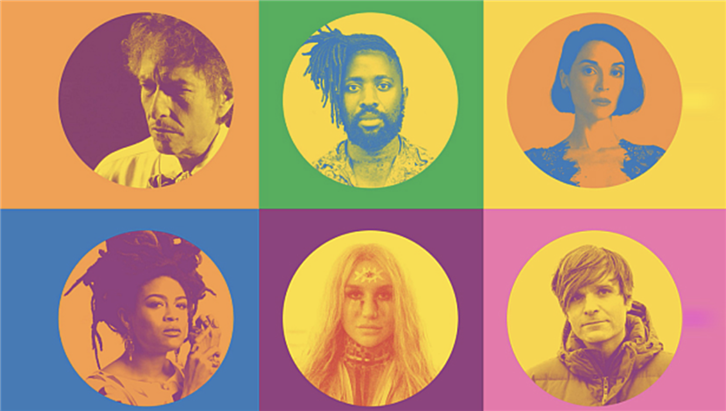 ▲Six singers, including the famous Bob Dylan.
Bob Dylan 《He's Funny That Way》
Valerie June《 Mad About the Girl》
Kele Okereke《 My Guy》
St. Vincent 《And Then She Kissed Me》
Benjamin Gibbard 《And I Love Him》
Kesha《 I need a Woman to Love》
You can listen to the whole album not only on Spotify but also on Apple Music and Pandora. MGM Universal Case Study:
Meaningful marketing to help consumers
The question is: how to come up with this kind of creative ideas? If you think with the product in mind, then it would be hard to imagine how a hotel group may have things to do with releasing a music album. But if you start with the consumers in mind and think about what problems they have yet to solve in life, then you can trace back to the source of this creative idea. This is the basic concept behind "meaningful marketing".
Because in the age of mass media, as long as you had cash, regardless of how bad your product was, your brand would still find ways to cram information into the consumers' head. However, on entering the digital era, with the advances of technologies, the Internet and mobile phones, the information sources have become a whole network. Not only has information increased and expanded, it has become more fragmentized, making it harder for brands to communicate with consumers through mass media. Therefore, rather than unilaterally conveying product's characteristics as we did in the past when consumers could be impassive or ignore your messages, it might be better to think in the consumers' shoes. Catering to consumers' needs and providing contents that really interest them is the name of the game. This is why MGM wanted to launch the album.