Won't do without you~Gamania has big events all year round!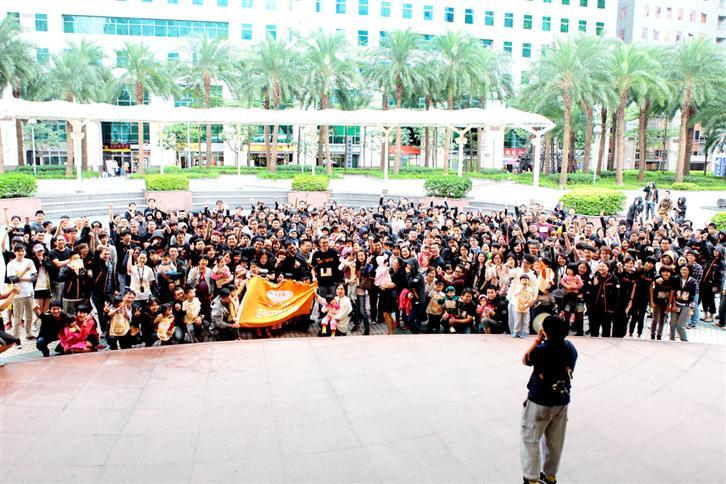 Although at Gamania we don't actually party all year round, throughout each quarter we do have quite a few Gamanian Gathering events. These events are the hot topics at GAMA Island or the water coolers, both before and after the events! People would brainstorm how to create events that are full of spirits, fun and creative! If you are a Gamanian, you could expect fun all year round!
5. GAMA Festival
Gamania Parties Are a Blast – It Gets Funnier Every Year!
GAMA Festival, as its name suggests, is a day exclusive to Gamania! Each year on November 11, when others are going through Single's Day and fervently shopping online, at Gamania we are preparing to celebrate big time! The GAMA festival is set up to commemorate the day November 11, 1999, when "FullSoft" was officially renamed "Gamania". This day could be said to be Gamania's birthday. And of course, we can't do without fun and crazy on this big day! New events appear every year and they only got bigger and more fun!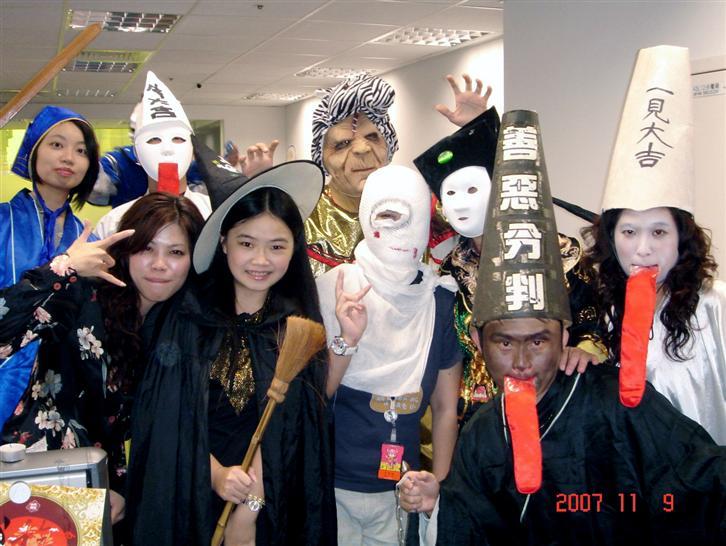 ▲The 2007 GAMA Festival's theme is "GAMA Ghost Wild"
Gamanians spotted as ghosts and monsters!
Still remember that time when all Gamanians searched every corner of the Gamania building to find that precious Treasure G on GAMA Festival? Or that time when a group dressed in black suddenly popped up at 11:11, 11th of Nov. and used a 2 min dance to celebrate the event? And don't forget that GAMA Run held under the rain, where Gamanians and their children from GAMA Kindergarten run together to celebrate Gamania's birthday!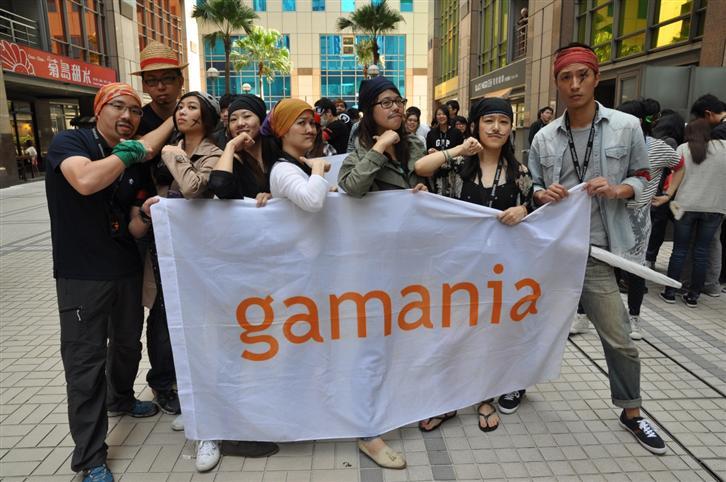 ▲Pirate Ship Fun! More than Treasure Hunt!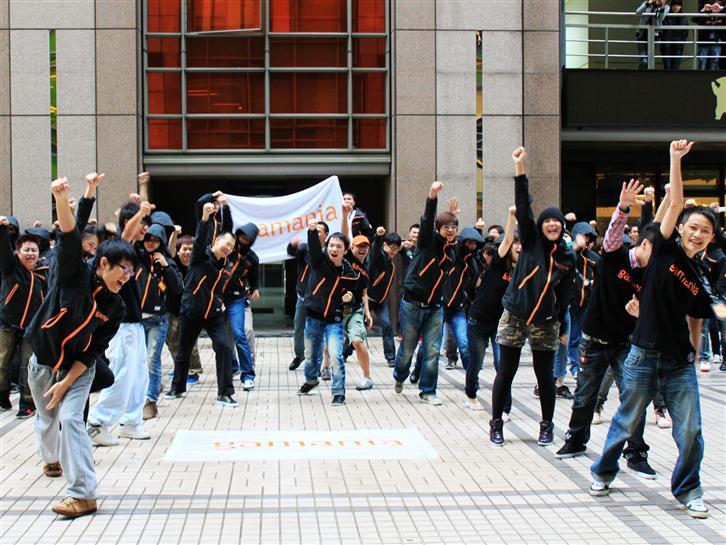 ▲A two-minute pop-up dance, sharing Gamania's enthusiasm with the public!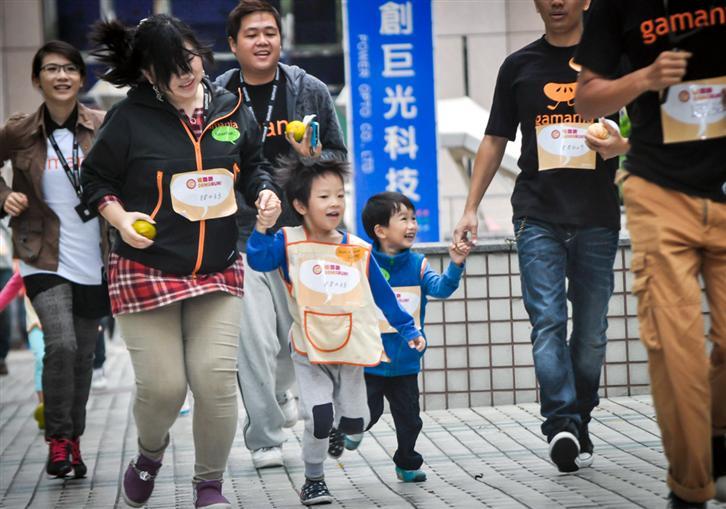 ▲Whether you're holding an orange or your kid's hand, just keep running towards the GAMA Run finishing line!
Apart from these big events that people talk about with much amusement, during every GAMA festival, there are also the charitable sales. This is when Gamanians' love and compassion really shine. The goods could range from bakery made by the mentally disabled (from the Children Are Us Foundation Bakery) to homemade soap. People also donate second-hand books and toys. And you could even adopt stray cats and dogs at the venue. On GAMA Festival, Gamanians not only celebrate and have fun, we also give back to the society!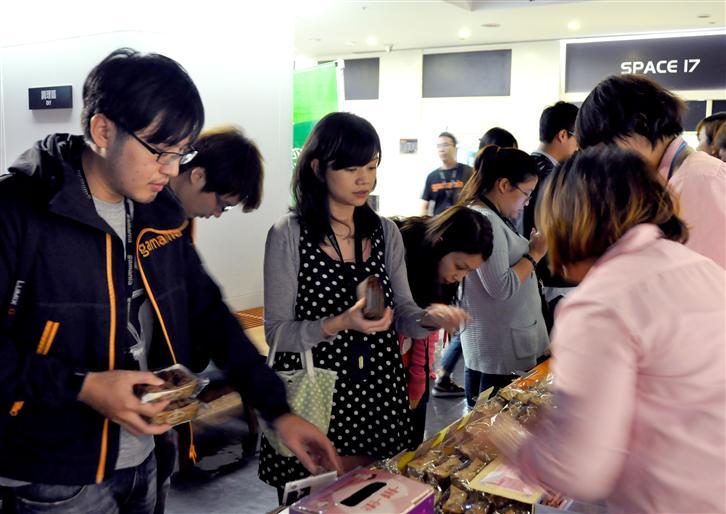 ▲Children Are Us Foundation Bakery charitable sales; buy cookies and send love!
▲Stray animal adoption; adopt, don't buy!
6. GAMA Gathering
Gamania's Most Highly Anticipated Event is Held Every Quarter!
The event known to the Gamanians as the "GAMA Gathering" is a rally that has been held every quarter for more than 15 years. All of the company's more than 700 employees gather for this big meeting! Every time, the company would invite speakers who have unique experiences to share their stories. Through this act of sharing and communication, it is hoped that Gamanians can broaden their horizons and think globally. The speakers do not have to be from outside Gamania though. One time, a fellow Gamanian shared the experience of using the "grand tour leaves" to go on a round-Taiwan trip on bicycle. Listening to fellow colleagues to share their own adventures makes it even more impressive to the other fellow Gamanians.
▲GAMA Gathering is also a good opportunity to get close to your idol!!
▲Gamanians are raising questions and communicating with the speaker after the speech.
After the speech follows the most highly anticipated Q&A session! Every Gamanians can anonymously throw questions at Albert, the CEO. Albert would read everything on the question slip, leaving nothing out, and answer each question. He would also try to meet Gamanians' various demands. The Q&A session is like a channel to communicate directly with Gamania's chief. This allows Gamanians to dare to make suggestions to the company and speak out their minds. Of course, there have been quite a few interesting requests from Gamanians such as installing massage chairs, Washlets, and celebrating Gamania's birthday by singing "Happy Birthday" to them, etc. Regardless of the content of the questions, Albert's humorous replies often make the audience laugh, cheer, and applaud! So don't miss your chance at the Q&A session and remember to prepare your own question slip!
▲The Q&A session is Gamanians' favorite.
▲Celebrating Gamania's 20th birthday at the GAMA Gathering!
It's worth mentioning that when Gamania was headquartered in Zhonghe District, the GAMA Gathering venue and the Gamania building were just one road away from each other. The spectacular scene of Gamanians flooding the road after the event had ended was often misunderstood by passers-by who thought it was a large-scale parade. Maybe it had been elected somewhere as a Top 10 wonder of Zhonghe!
7. GAMA Cheer Cup
Bring Your Family and Share Our Enthusiasm
The "GAMA Cheer Cup" that Gamanians often talk about actually has nothing to do with drinking! This huge event is held every year in mid-summer, with sports as its main themes. That said, it also incorporates the concept of family day. In order for Gamanians to bring their family along, the event is always held on the weekend. But since the dates coincide with the plum rain season, Gamanians often have to compete not only with each other, but also with the wind and rain. But this just further showcases Gamanians' Dare to Challenge sportsmanship! The GAMA Cheer Cup brings not only the Gamanians, but also their family together. On this day, we welcome summer with enthusiasm!
▲Adults, children and the Gamanian family all join the super fun GAMA Cheer Cup!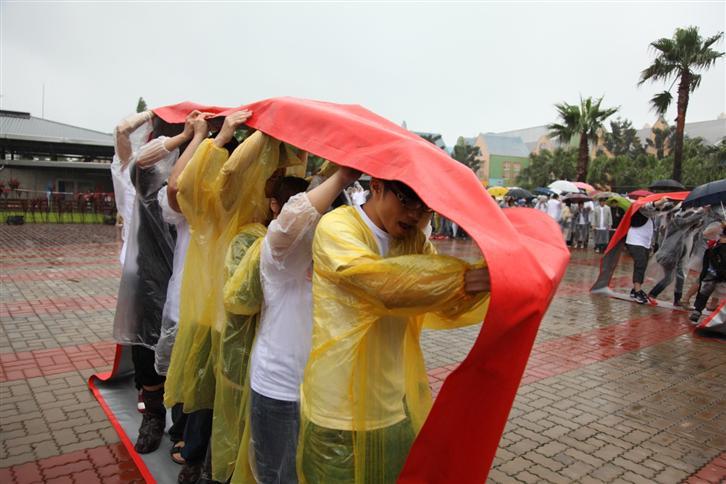 ▲Gamanians sportsmanship shows through the wind and rain!
The highlight of the GAMA Cheer Cup has to be the team cheering competition that opens the event! Before the big day, every team would use their time after work to practice for it. They would also work on team uniforms and props. This session is crucial to winning the GAMA Cheer Cup! The competition details have evolved over the years. Apart from the intense ball games, there are also various fun competitions that engage Gamanians' family. Among the competitors, there is one thing in common – they all put in all their effort and take the event absolutely seriously! After all, it's the only day of the year to win the GAMA Cheer Cup champion! If you didn't win this year, don't be discouraged. Come challenge it next year!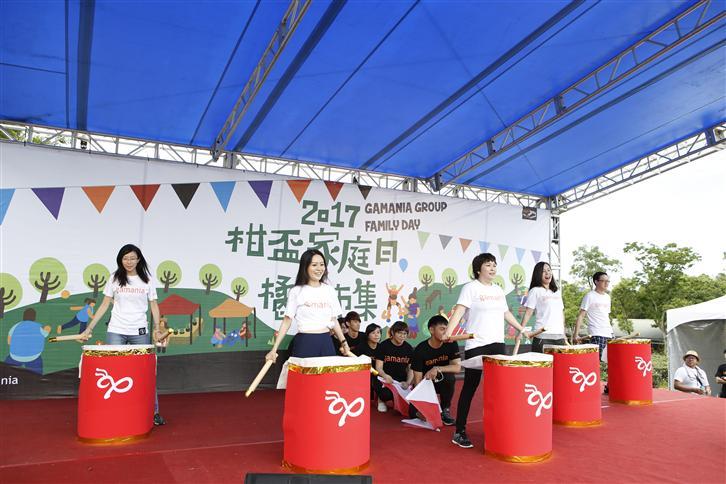 ▲The team cheering competition has become a tradition where Gamanians shine with enthusiasm!
▲Rock climbing isn't a rare event at GAMA Cheer Cup!
▲Fun competitions are not easy as it might seem. It requires good teamwork and physical coordination!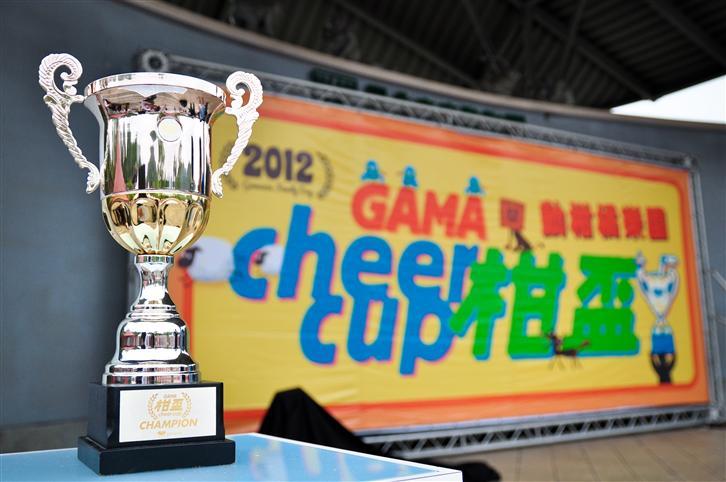 ▲This is the trophy that only the champion can bring home!