Q BRICK was born in 2013, using figurine as vehicle to dig out diverse facets of original innovation, and unleash the hidden energy to creative. GamaGarden believes that children should grow and explore through play, and every child is a unique individual that deserves a carefree childhood to fully explore and have fun.
This time, Q BRICK that always supports originality has a special mission to go to GamaGarden and bring out the moving original creativity of every little artist. From kids' perspective to give a shout-out to their exclusive Children's Day in April.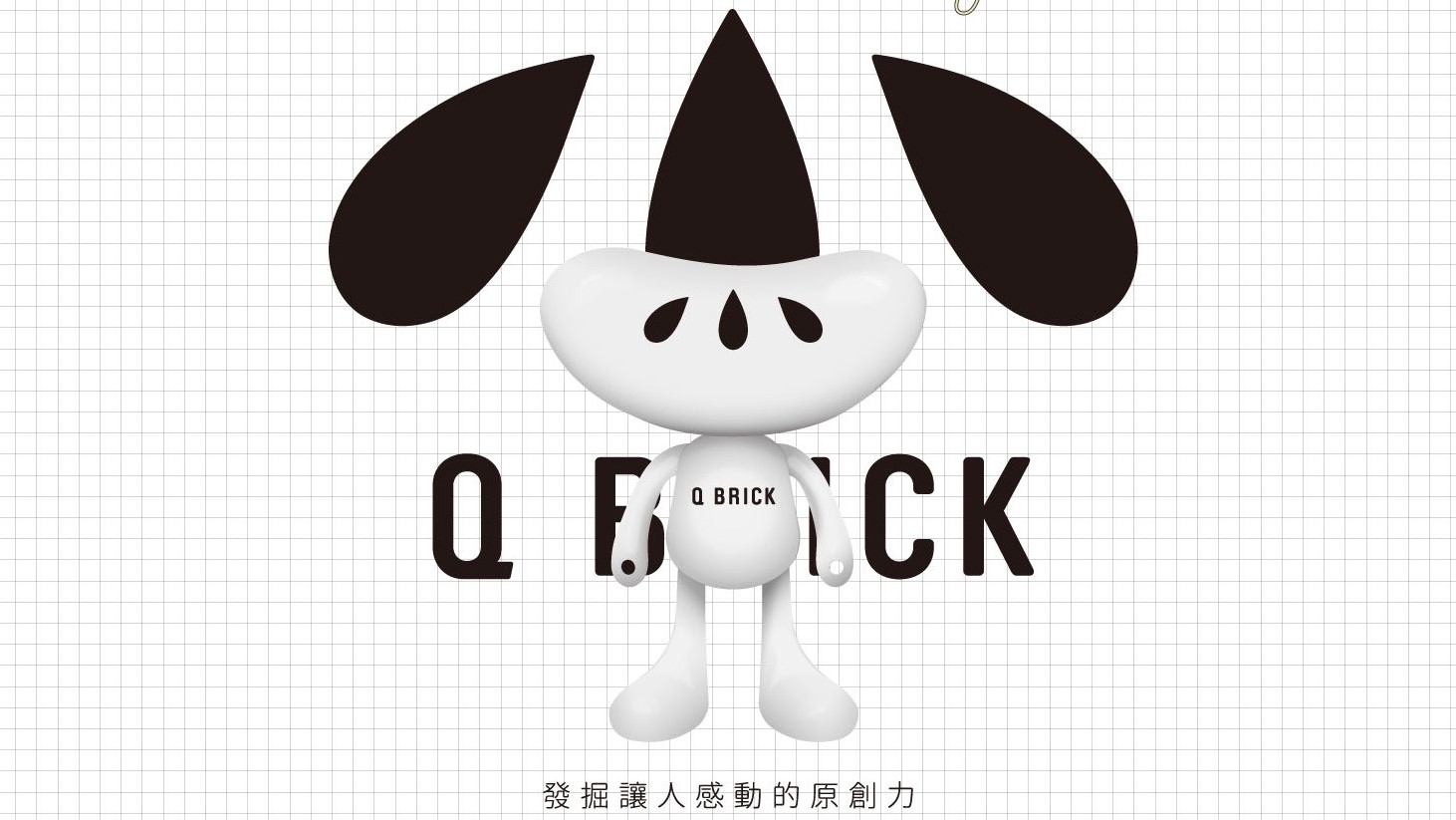 ▲ Q BRICK that supports originality is on a special mission this time to have fun with children in GamaGarden.
Set Your Imagination Free
Before the event, each child received a paper with a Q BRICK contour. They can draw freely and design the unique Q BRICK in their minds.
On the event day, teachers in GamaGarden took out the blank Q BRICKs for children to make their drawings painted yesterday into 3D Q BRUICK figurines. When kids saw the blank Q BRICKS, their eyes sparkled with excitement. Some started playing out of curiosity, some couldn't wait to grip their pen and began drawing, setting their imagination free.
▲ While waiting for teachers to distribute the blank Q BRICKs, children couldn't wait to rock and roll.
▲ Kids gave their whole attention to creative their Q BRICKs based on the sketch they made yesterday.
In the middle of their exciting artwork creation, one secret guest showed up silently….
▲ An unexpected secret guest showed up in GamaGarden!
The one who walked in the classroom was Eric Chen (Ahbin), Director of Gamania Group Brand Center, who turned himself into "big bro Ahbin" to have a good time with children in GamaGarden. Just like other kids in the room, big bro Eric sat on the same chair which seemed relatively tiny for him, picked up a painting brush and started drawing his Q BRICK carefully.
▲ Big bro Ahbin concentrated on painting his Q BRICK.
Childhood Innocence Brings the Most Creativity
The moment of artworks sharing finally came. Big bro Eric and children took turns to talk about their design concept in front of the class, some with confidence, some were shy. Big bro Eric got down to kids' level and introduced his "ladybug Q BRICK" in children's words.

Some kids explained their creative ideas and choice of colors with passion, some kids used only a few words to finish the introduction, such as "I like orange, so I painted with orange."
▲ During the artworks sharing time, children took turns to step on stage and share their creative concept to their classmates.
▲ With confidence of timidity, children in GamaGarden introduced their work with teacher's facilitation. Regardless of the length of sharing, kids received positive feedback from teacher.
Special Feature:《Ahbin at GamaGarden: Big bro Ahbin Goes to School! Uncover Gamania's Kindergarten》
Q BRICK x GamaGarden Exhibition
The unique creations of children will be officially exhibited at GAMA Island. Echoing the design concept "a perspective without adults" of GamaGarden, the Q BRICK x GamaGarden exhibition was designed from children's point of view, and the artworks will also be laid out at the height of children's eye level.
Their creative concepts included beloved superheroes, pretty gifts for moms, favorite colors, sports or dreamed jobs. The little artists expressed their feelings and experiences towards this world through painting Q BRICKs.

As the children go on a journey of exploration, the world also expands gradually with their footprints.
【Creating Happy Memories Exclusively for Little Gamanians! Q BRICK x GamaGarden Exhibition】
Schedule: now till 4/29, 2022
Venue: GAMA Island
Online Exhibition: Q BRICK IG
Artists: GamaGarden Students
Curator: Gamania Brand Center
Joint Curator: GamaGarden
Organizer: Gamania Brand Center, Wanyu (eva) Lee
Space and Visual Design: Gamania Brand Center, Jack Chang and Chante Wang
Photography: Mr. Children Studio and Kuang-Yen Chi
Interview and Report: Meng-Fan Hung and Wanyu (eva) Lee