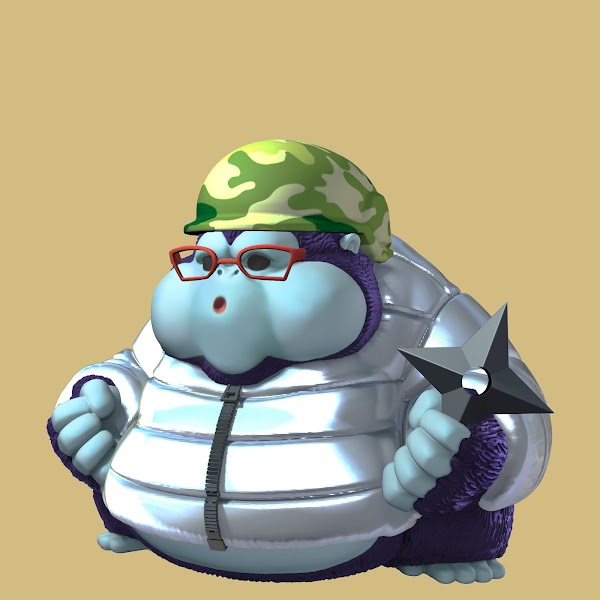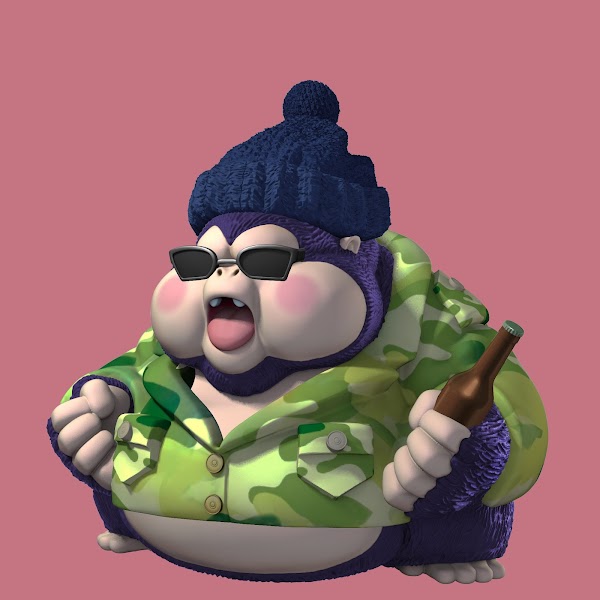 ▲ GASH launched Chubby ape NFT with a cautious attitude. | Photo Credit: GASH
When Gamefi became a new trend in the market, it might not be surprising that GASH, a subsidiary of Gamania Group, would launch related products. Nevertheless, GASH deliberately joined hands with Wyrd Media and chose the series of Chubby ape, based on the character IP of "Monsters Raised by Grandma" drawn by Taiwanese creator Jay Rock, to launch Chubby ape NFT as GASH's first self-made product in the NFT field, which carries a mission with profound cultural significance.
Chou Fan-hsiang, Chief Operating Officer of GASH, said, "Gamania Group highly respects the value of originality, and we believe that there are more possibilities in the doll market." When evaluating the partner for cooperation, he pointed out that after several internal discussions, Gamania Group not only hoped that such a project could become a classic game, but also expected that by combining character IP with NFT, Taiwanese creators could utilize the borderless and decentralized free trading process to gain more attention from the globe.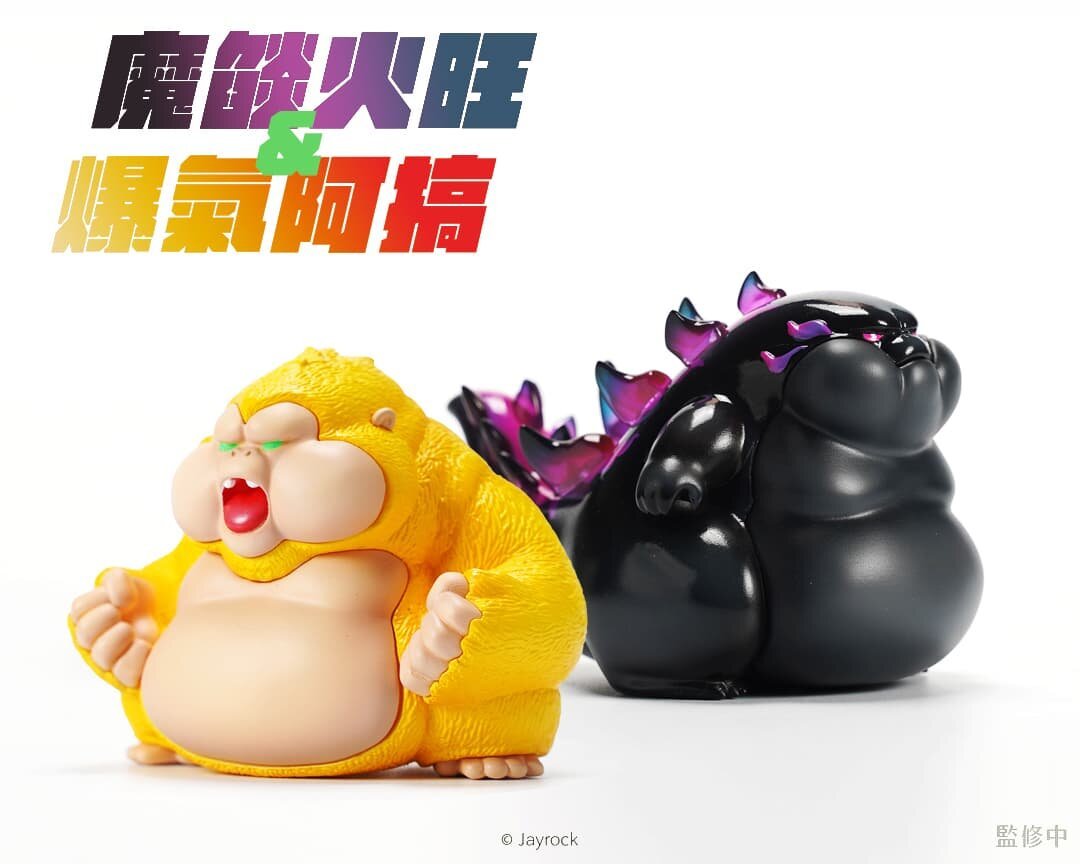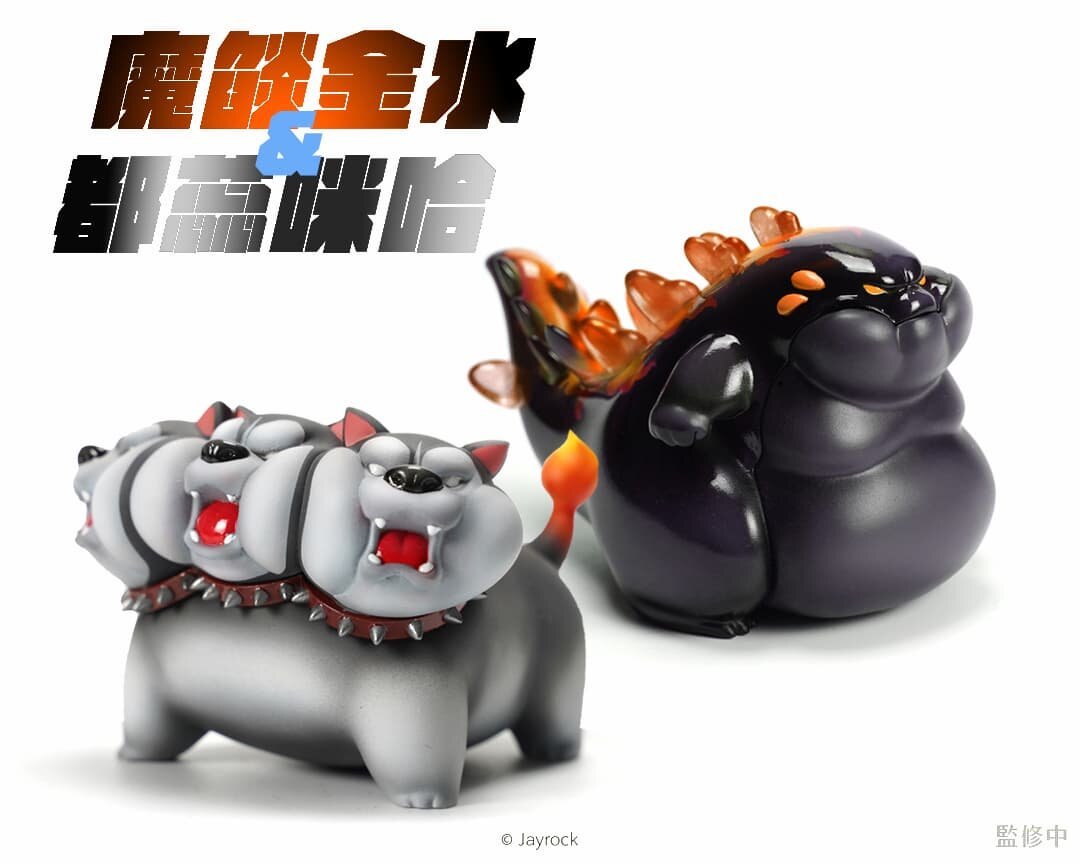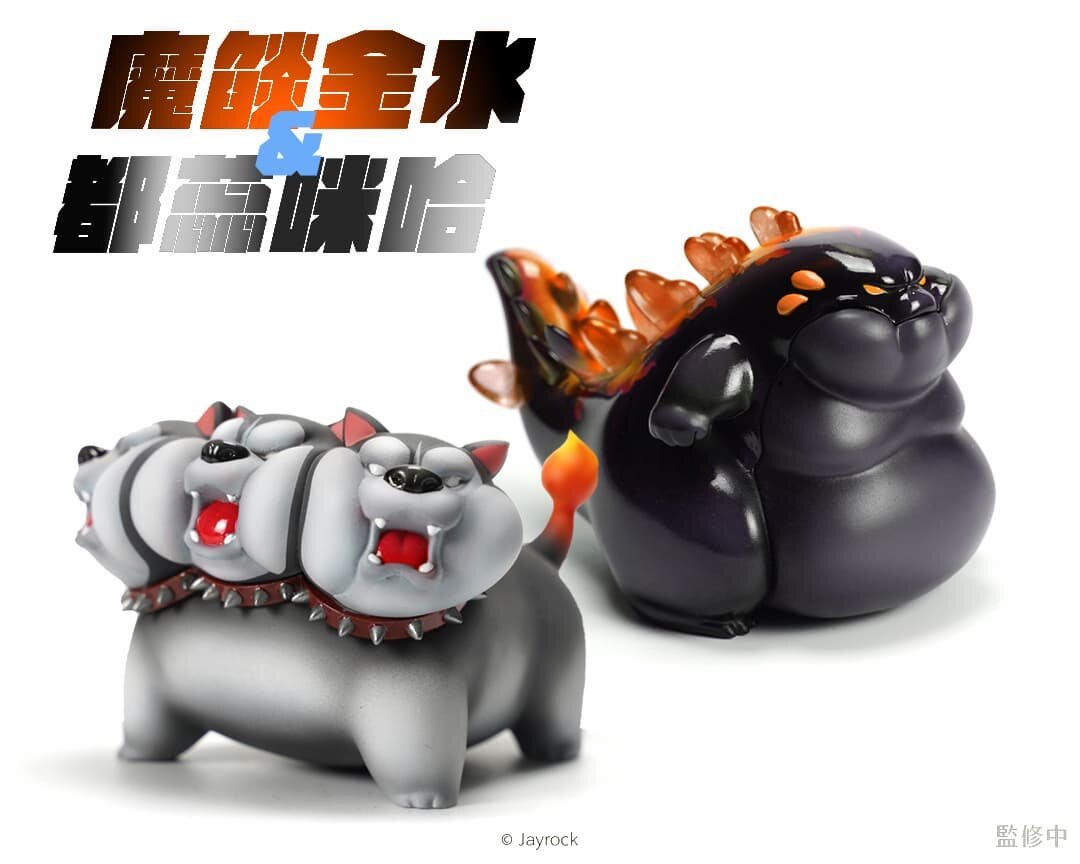 ▲ GASH launched Chubby ape NFT, which combines the well-known IP of "Monsters Raised by Grandma" created by Jay Rock. | Photo Credit: Wyrd Media
Compared with the other character IPs on the market, Chou Fan-hsiang
pointed out that the series of "Monsters Raised by Grandma" created by Jay Rock is not only a mature IP, but also has a considerable fan base. With the assistance of Wyrd Media, the series has also released physical dolls previously. If professionals in the industry can combine NFT with game technology and continuously empower the IP, the series is expected to bring about outstanding benefits by adding up the results from both domains.
"Fans in the character fan circle and cryptocurrency circle want different things. Fans in the character circle want IPs that look attractive, but those in the currency circle put an emphasis on freshness so that the products need to be unique."
To make this IP, which has been fully developed and become matured in the character fan circle, successfully enter the cryptocurrency circle and evolve into the next eye-catching NFT, Chubby ape adopts the Ethereum standard protocols of ERC-721, ERC-1155 and ERC-998 for richer applications of Chubby ape.
Players can get a naked ape and two sets of free equipment after casting on the official website. He said, "The parts of each set of equipment are their own independent NFTs. Players can recast them to make a chubby ape with equipment. Only the chubby apes wearing equipment can participate in the mini game of Play to Earn in Discord and earn tokens. Tokens earned from the game in the future can be used to purchase other NFT projects launched by GASH.
Therefore, whether players choose to keep naked apes, continue to collect equipment for arming their chubby apes, or sell the apes, there is room for value increase.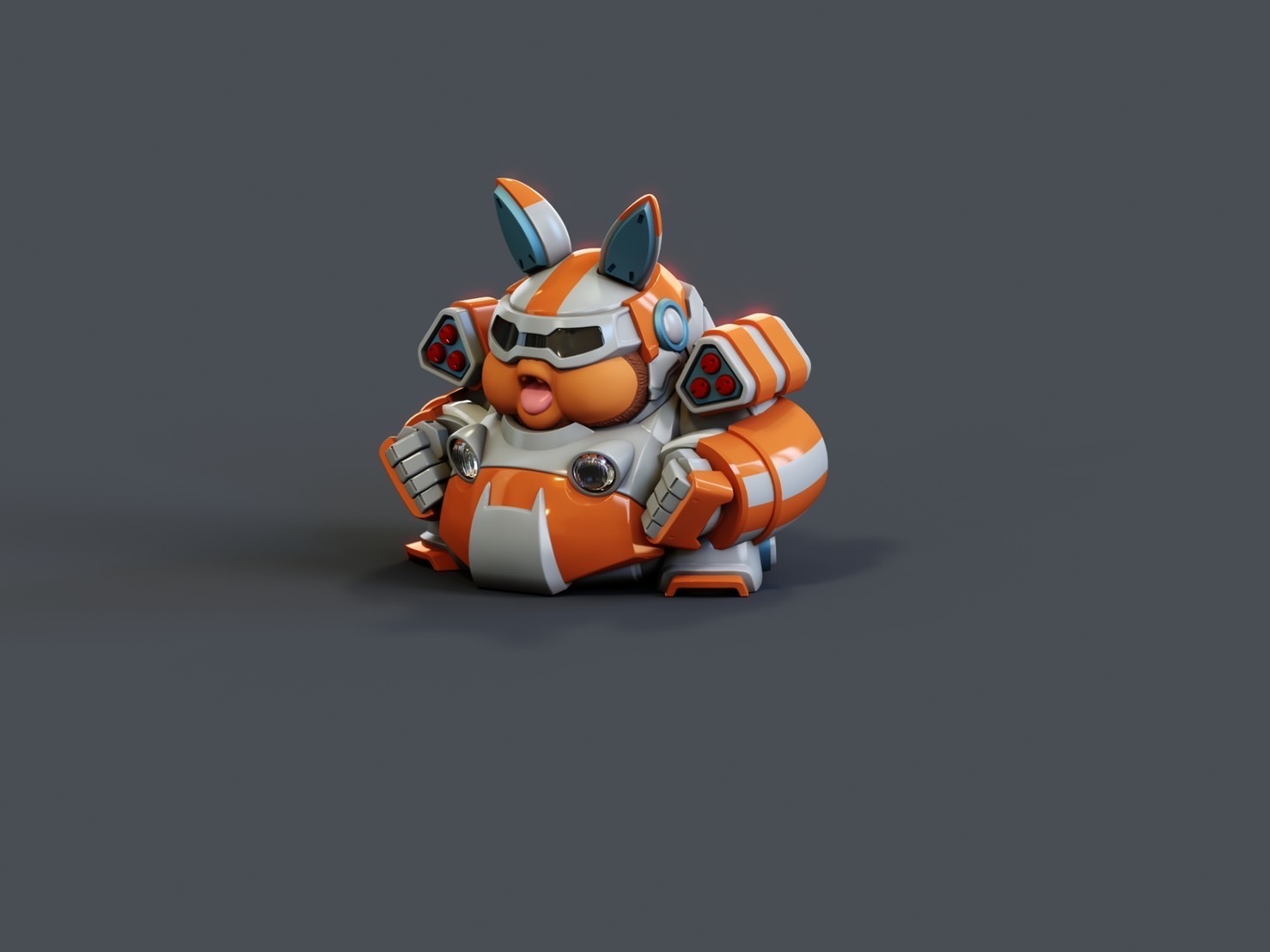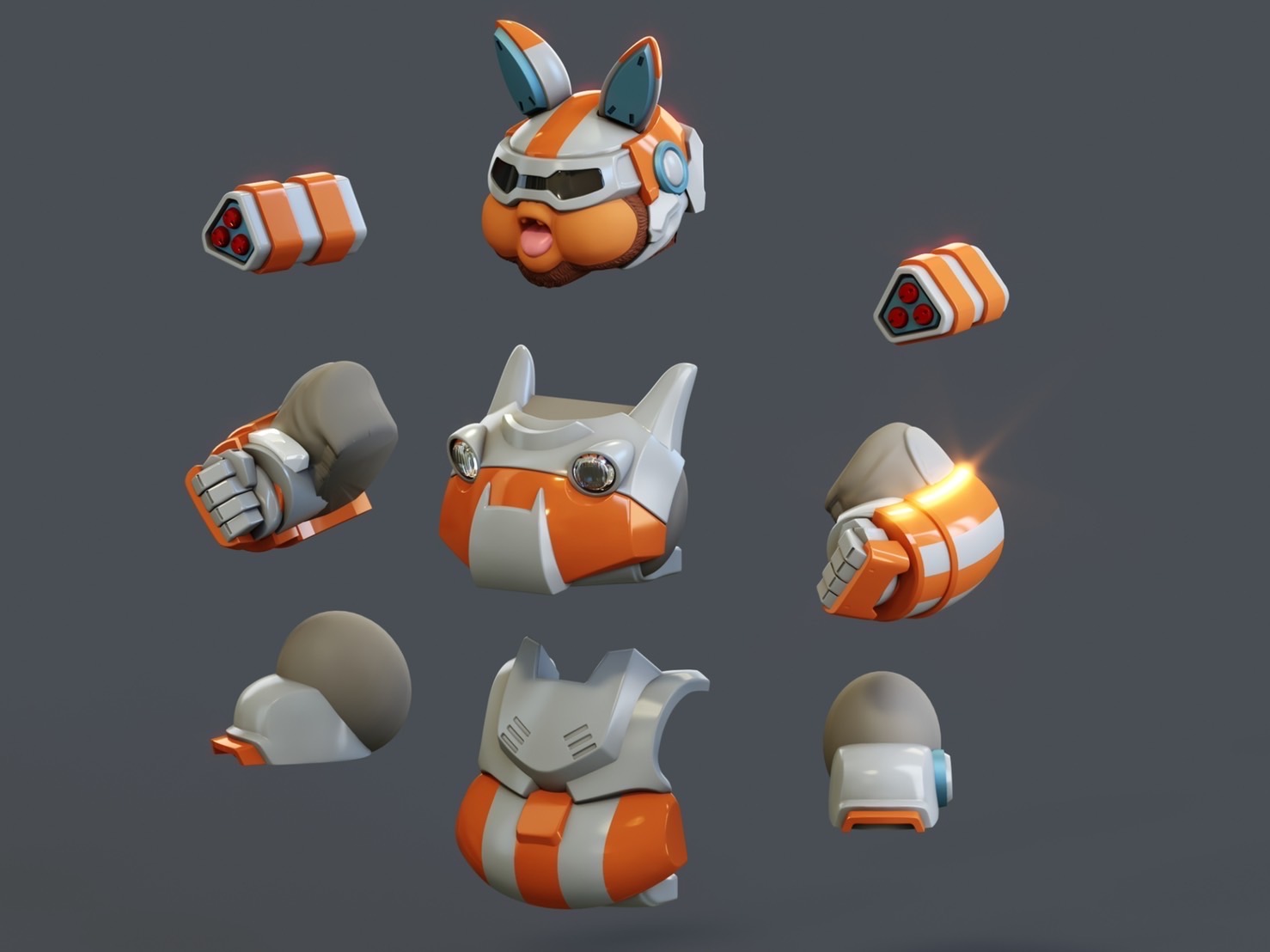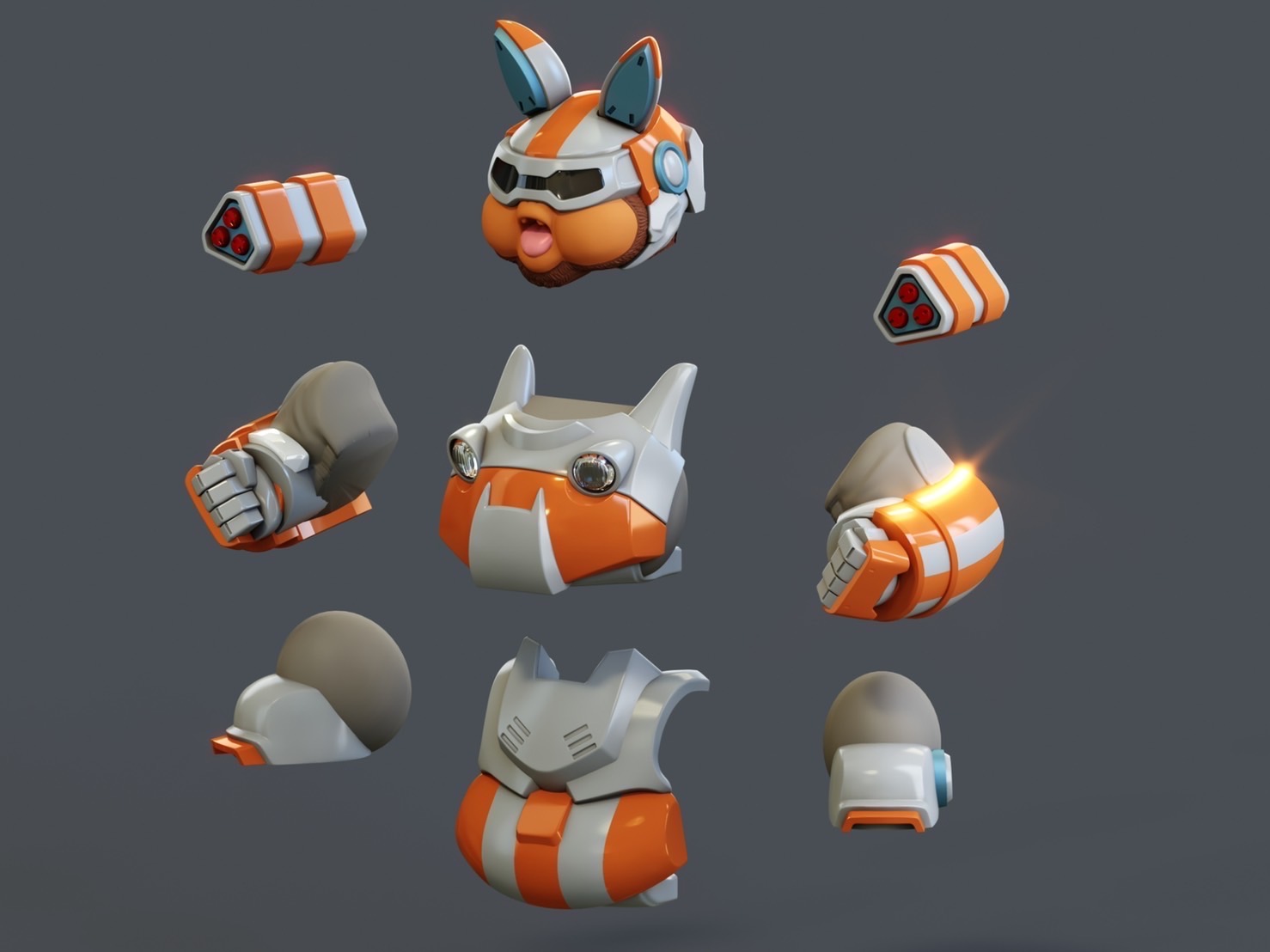 ▲ Each piece of equipment is an independent NFT. Players can freely assemble them. The Chubby ape who puts on the combat equipment can enter the game to win tokens.
It is worth mentioning that although this Chubby ape NFT is presented in the form of Gamefi, Chou Fan-hsiang pointed out that "fun" is the core in the game world. "The market is all about "Play to Earn", but are we doing this for playing or earning? The cryptocurrency world is all about earning, so the game design should be simple. However, the development of Gamefi will eventually focus on Play for Fun."
Holding Fun as the core belief, GASH chose Chubby ape as its first project to enter the NFT market. In the future, GASH's design principle will continue to be "Play for Fun", and people are looking forward to the follow-up development!
Gamefi
Gaming + Decentralized Finance

Combining the mechanism of gaming and decentralized Finance, Gamefi utilizes blockchain technology for players to create new economic value through the digital assets acquired by their actions in the game.
ERC721、ERC1155 and ERC998

ERC stands for Ethereum Request for Comment, which can become a standard for developers to build Smart Contracts.

ERC-721
The first standard protocol of Ethereum, which is safe, transparent, immutable, irreplaceable, and indivisible, with the non-fungible characteristic. Therefore, it is very suitable for NFT transactions and tracking.

ERC-1155
With both fungible and non-fungible features, ERC-1155 can transfer multiple types of tokens at one time in a single smart contract, allowing interactions between fungible tokens and non-fungible tokens to save nearly 90% of gas fees.

ERC-998
ERC-998 can be used as an extension of the ERC-721 protocol, which can be used to make up Composable NFTs (abbreviated as CNFT), adding new NFTs and other tokens to existing ERC-721 assets.