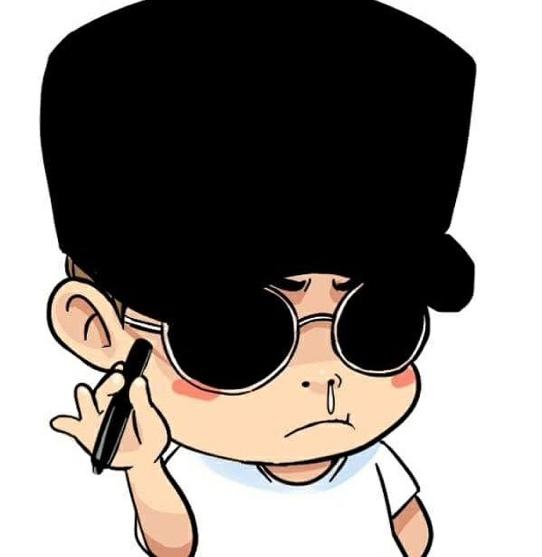 "The world needs chubby people." Jay Rock, the creator of "Chubby ape" NFT IP, wrote such a paragraph on his fan page, and he added, "The chubby state seems to be de-stressing and healing."
The Fat Monsters that Bring Soothing Effect to Everyone
"Chubby ape" series originated from "The Fat Monsters Raised by Grandma". The origin of the creation came from the "Godzilla vs. King Kong" meme published by Jay on the Internet. Since the picture of King Kong pinching a fat Godzilla is very popular on the Internet, he started to develop the idea of ​​​​creating a series of fat monsters. "No one is willing to get fat but each of us feels soothing when looking at chubby things. Since no one wants to get fat, it comes naturally to draw such characters replacing everyone to become fat."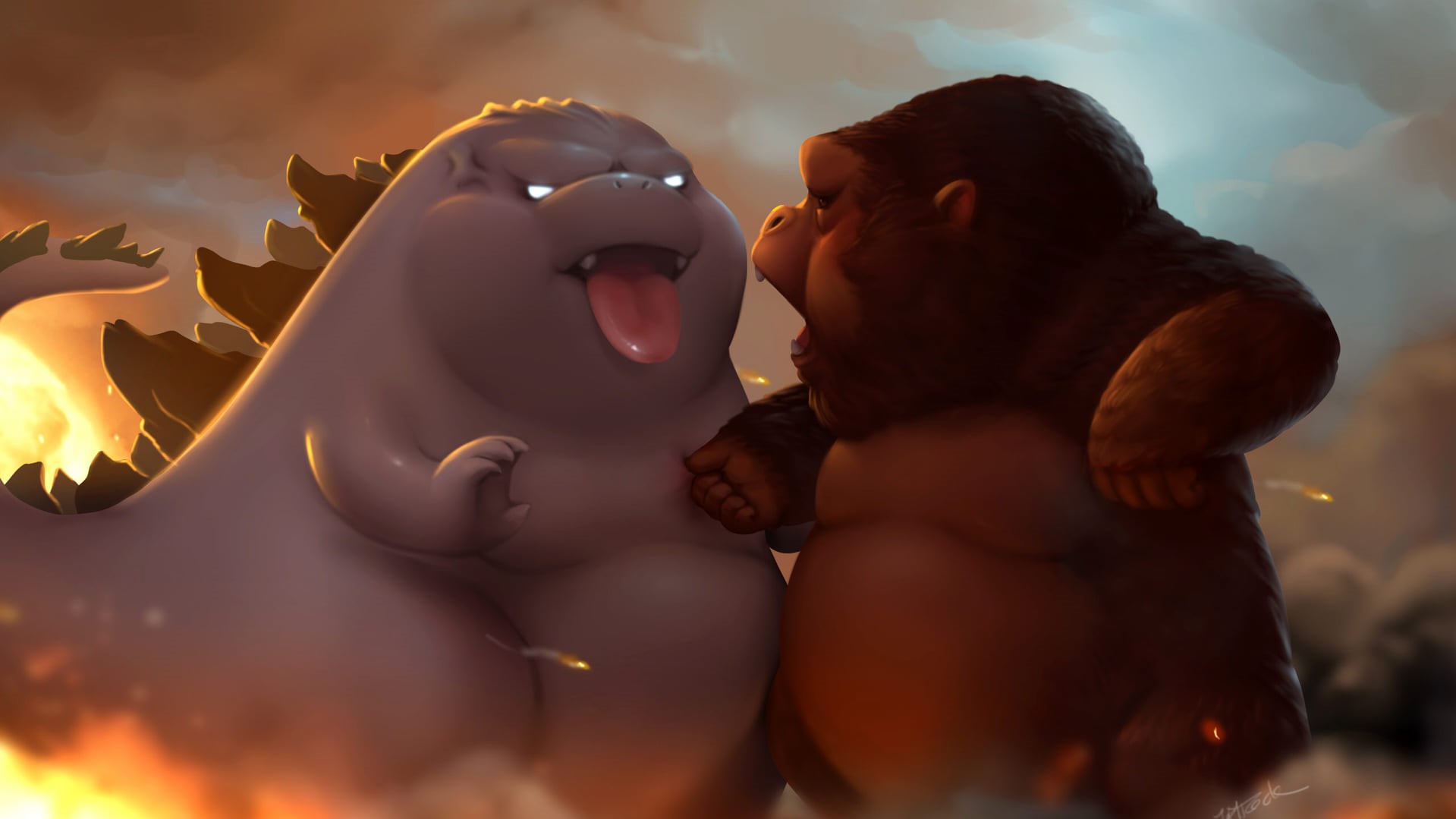 As a result, Jay started to create a series of chubby monsters from 2021, including "A-gao" the chubby ape, "Do-Re-Mi" the three-headed dog, "So Pretty" the dinosaur, "A-lu" the flying beast, "Flaming Fire" the mutant dinosaur, and "Little Five" the monster from the Classic of Mountains and Seas, and named the series the "Monsters Raised by Grandma".
He explained with a smile: " 'Grandma raised' is something that Taiwanese are very familiar with. Generally, whenever something fat appears, people will say it's 'grandma raised'. Only grandma has the ability to raise such a chubby thing." Named in a friendly tone that is deeply connected to the local culture, and shaped with the appearance of a bouncy ball, such a character therefore can directly touch the hearts of the people.
Through the cooperation with Wyrd Media, Jay can be more focused on creation and allows Wyrd Media to take care of the development of the characters. He smiled and said that since the beginning of his creation, he has been influenced by Wyrd Media, taking care of him and playing the role of the predecessor in the character creation industry, where he went for help along the way.
At the end of 2021, the six basic characters of "Grandma Raised Monsters" were authorized by Wyrd Media to Jump Media, a company which is good at making figurines, to make 3D figurines through fundraising campaigns, which quickly gain support from fans so that the figurines of chubby monsters could be launched to the market and touch the soft spot in each one's heart.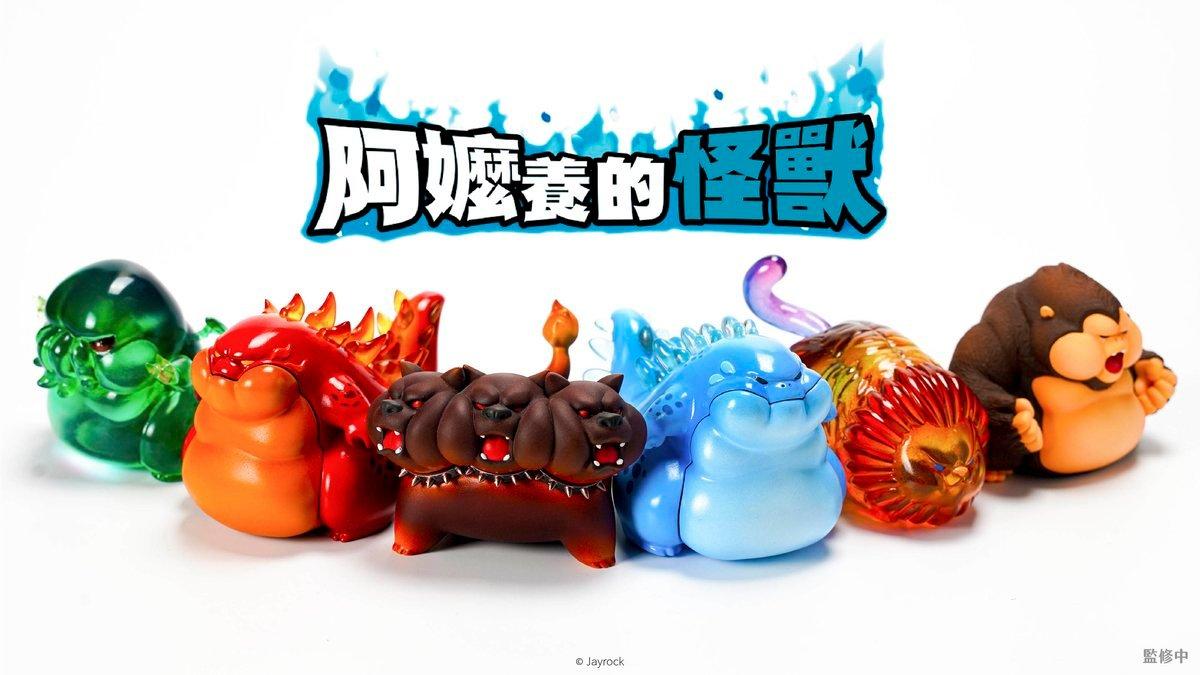 The Twists and Turns of Chasing Dreams
From the creation of the meme to becoming the first artist collaborating with GASH to launch NFT, Jay bluntly said that it feels like a dream come true.
He was an electrical engineering graduate. In fact, he has been interested in painting since childhood, but his family conditions prevented him from receiving professional training during his studies, and he could only rely on the information available on the Internet to learn by himself.
He revealed that the first resume he sent out was to Gamania Group more than ten years ago, hoping to be in game art related work, but was not accepted. After that, he successively worked as a factory worker and a restaurant waiter. However, he never gave up and kept producing his art creations during this period. He also took the special exam for street performer license, hoping that he can continue to draw cute versions of portraits for pedestrians to improve his skills.
It was not until he was discovered by a video game company owner during the 2014 video game exhibition, who invited him to draw images for video game peripheral products that he got the chance to enter the video game industry.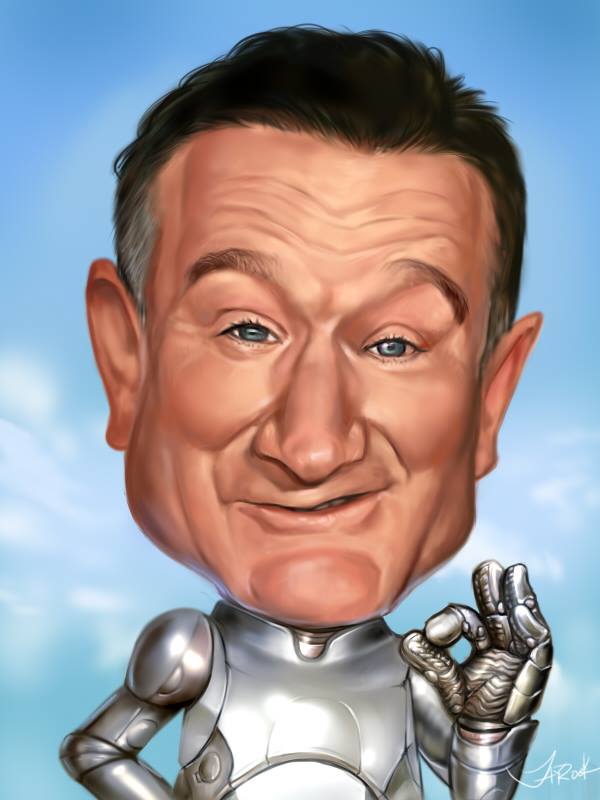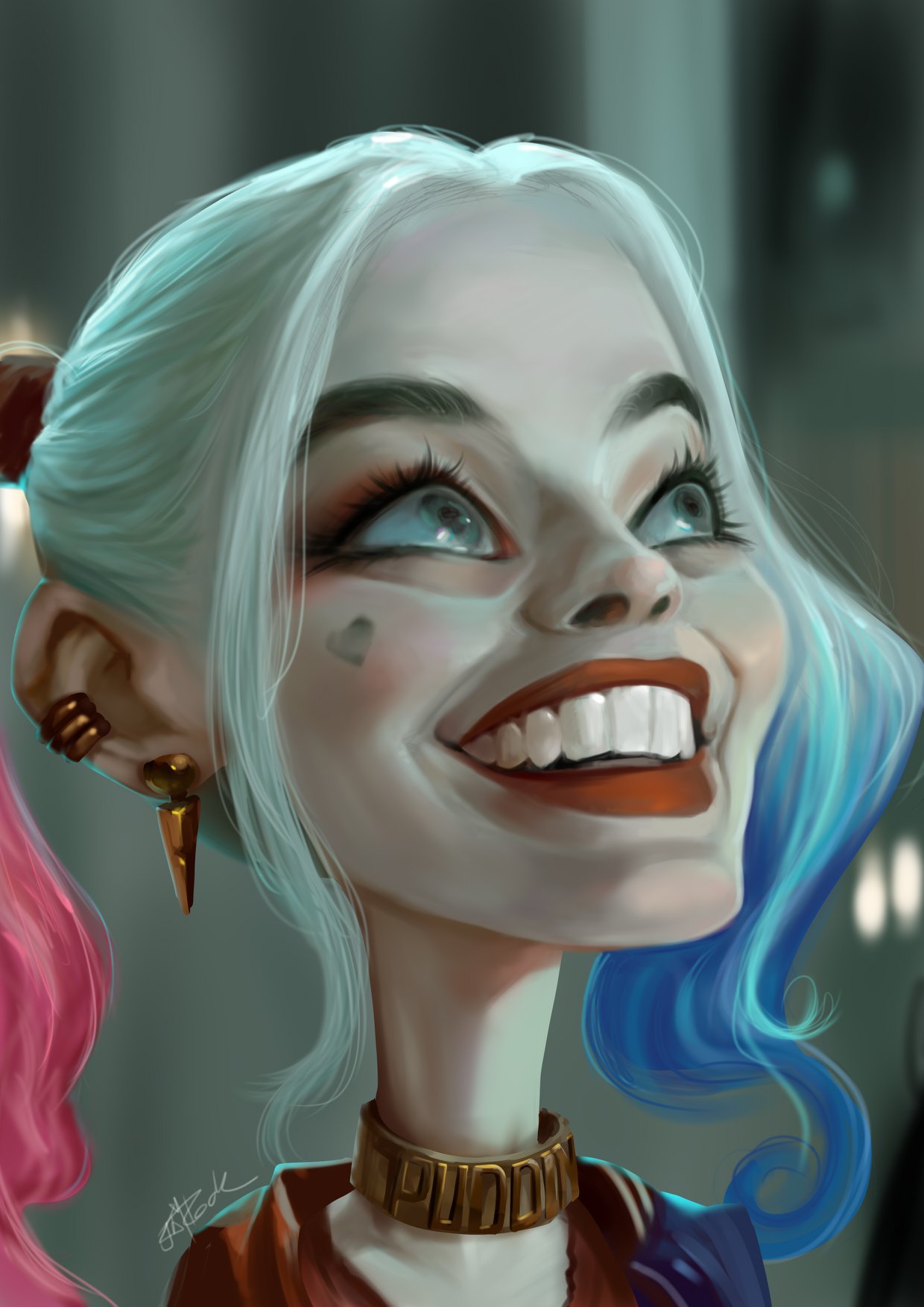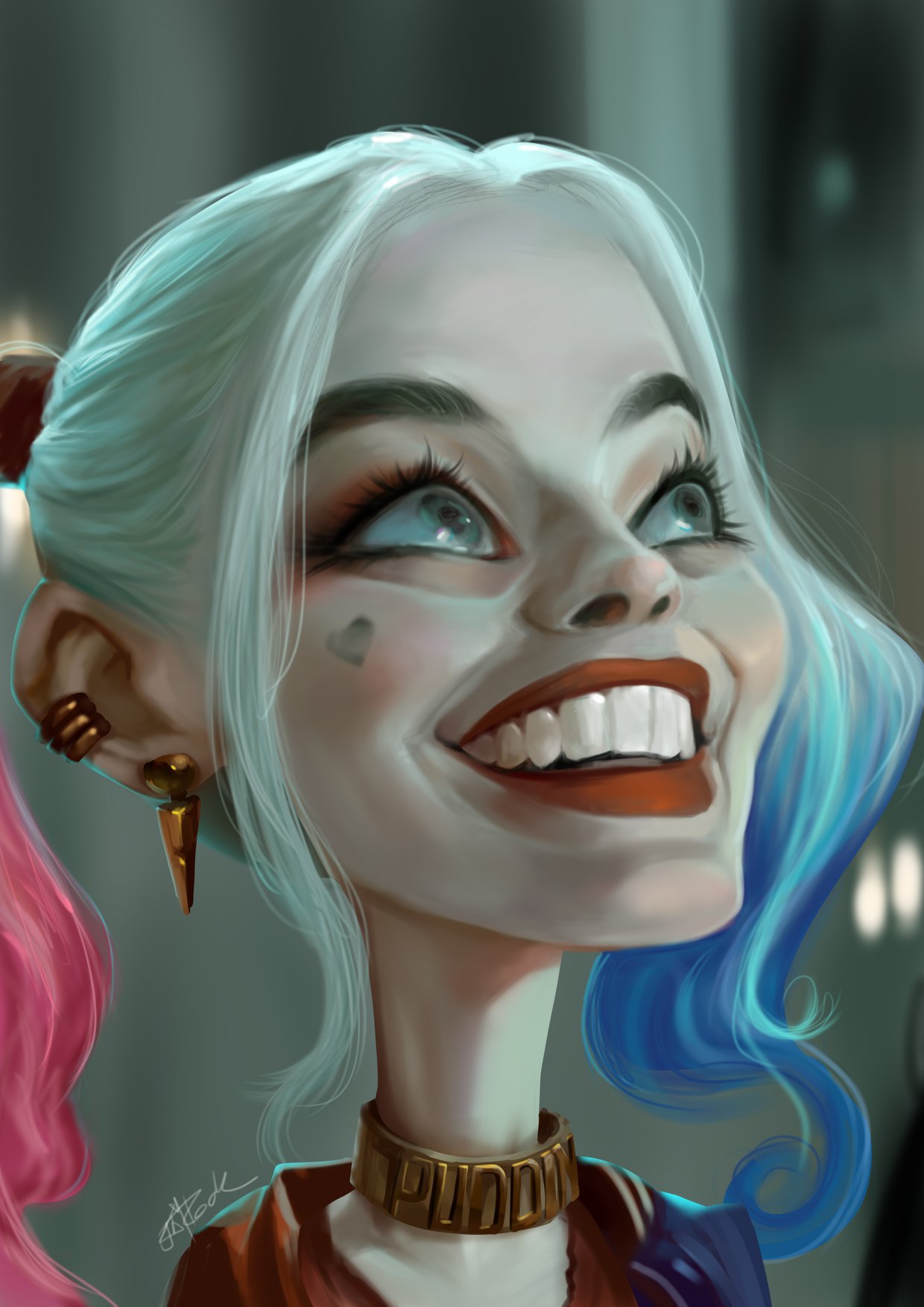 ▲ Jay Rocky, who is not an art major, continued to improve his skills by painting portraits for pedestrians in his early years. | Photo Credit: Wyrd Media
Through this challenging journey, Jay Rocky relies on a passion for painting. Jay, who is now a game artist in the video game industry, said, "Drawing is my way of relieving stress. The first thing I drew in elementary school was posted and seen by the whole school. That was a very important motivation for me. It's a great feeling to be recognized for drawing."
He pointed out that there are many creators with similar backgrounds like him in Taiwan. Although they like to draw pictures, they have no opportunities due to environmental constraints. In addition to hoping that there will be more resources for cultivating creators in the future, he also pointed out that the NFT market will be a potential opportunity for online creators to improve themselves. Sharing works on the Internet in the form of NFT will make Taiwanese creations easier to be seen. This is a good combination between art and technology. "
Make the Value of Creators Noticeable
When NFT started to become popular, Jay studied the mechanism and found that a good project cannot be implemented by one person alone. It takes a combination of professionals from various fields such as production, tech support, professional marketing and social community operation to drive good outcomes. For this reason, he did not dare to rashly give it a try at first.
He said, "There is really no one who does not know about Gamania Group if anyone plays games in Taiwan. It is really a great help to have GASH to assist me in operating the series of Chubby ape in the form of Gamefi. This kind of cooperation can make everyone see the value of IP creators more. NFT will be another starting point. By creating peripheral products, creators can also increase the influence of their art works.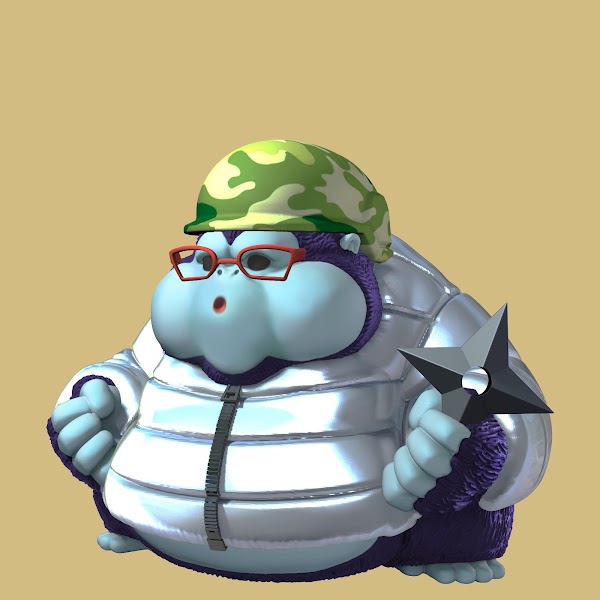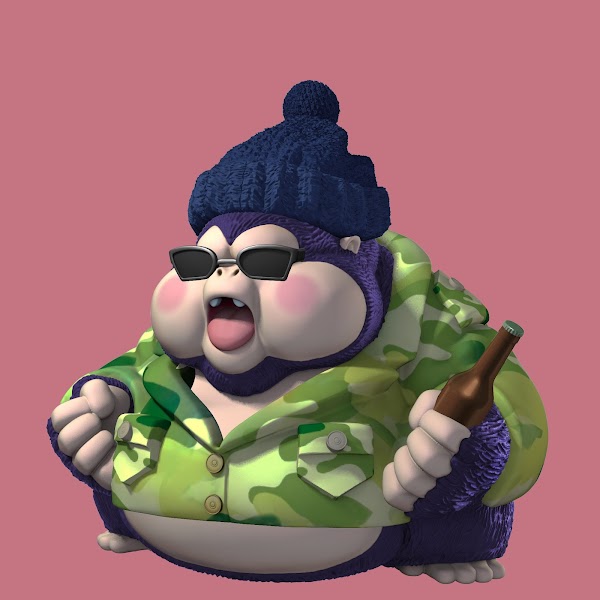 ▲ Photo Credit: GASH
After more than ten years, Jay Rock finally collaborates with Gamania Group and his heart is full of blissful feelings. He also encourages other creators to continuously head towards their dreams.
He said, "Don't underestimate your own desires. If you have a certain direction in your heart, just try to do it. Don't be afraid of the obstacles you may encounter along the way because it feels really great to achieve your goals!"