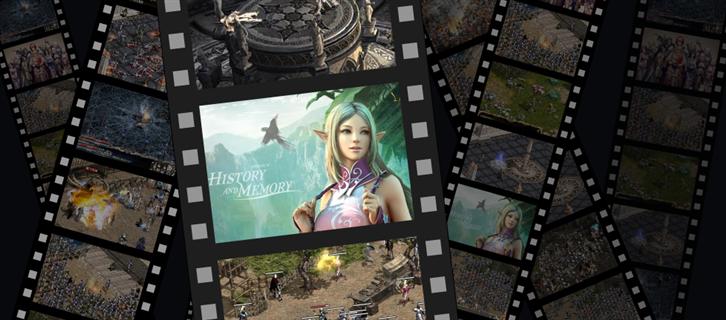 "Lineage" – if ever there ever was a game that transcends generations, and makes those teenagers who have become adults still reminisce with joy, if ever there was a game you could plunge into a virtual world of unique socioeconomic culture, "dare to attempt what you could only dream", it would be the one and only online game – "Lineage ". In 2000, Gamania began to distribute NCsoft's hit online game "Lineage". Taiwan was still using dial-up Internet at the time, and "Lineage" created a public frenzy for online gaming, and started a brand new chapter of Gamania's online gaming era.
The "Lineage" Phenomenon – Fathers and Sons, the Whole Nation Plays "Lineage"!
At the height of its popularity, "Lineage" had over 9 million total members. That is almost one out of three people in Taiwan which has a population of over 20 million. The game's interaction with Blood Oath gamers broke down the barrier of communications limited to the same space, and became the pioneer of the multi-gamer social network.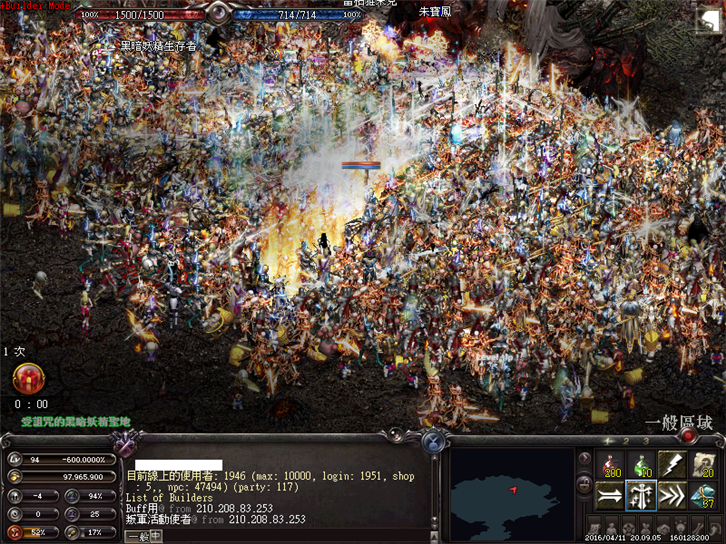 ▲ The masses of gamers gather online in "Lineage"
Gamania planners for "Lineage" anniversary celebrations stayed on their toes for the highly popular events. Gamers queue overnight for rare treasures and to meet with allies from over the country. The popular game had even further impacts. After "Lineage" was released in summer 2000, there was once as many as 8000 cyber cafés, where many students spent their youth. Broadband Internet in homes and cyber cafés galore have created a strong subculture of online gaming and gamers.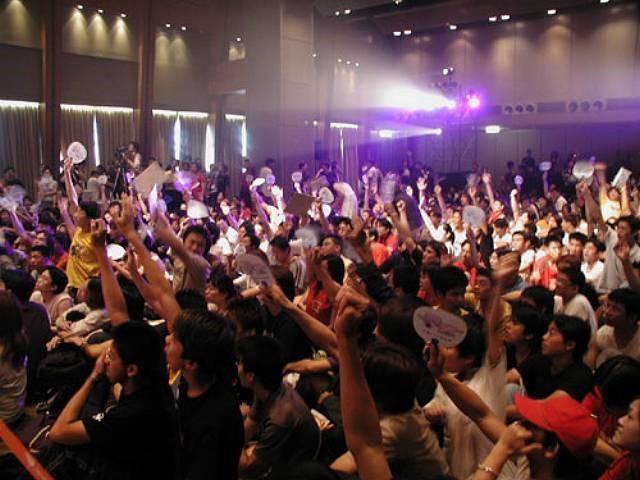 ▲ The crowd at the 2-year anniversary celebration for "Lineage".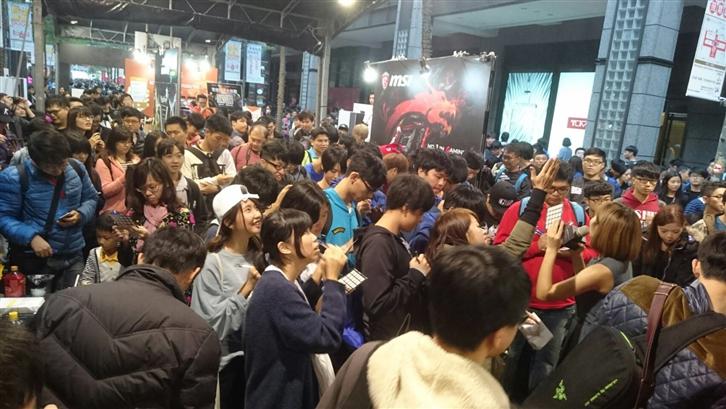 ▲ "Lineage" event has remained very popular in 2016
Just How Popular is "Lineage"? Successful Campaign Created News Hype
Before "Lineage" was released, gamers had access to 1 million free game discs in convenience stores offered by Gamania, or the main program by purchasing an Internet plan or a computer. This was an effective marketing campaign and made the game readily available to gamers. Even non-gamers were talking about the game with their friends. The campaign started the trend to have celebrity spokespersons for games after the popular singer of the time Little Witch Mavis Fan became the spokesperson for Lineage.
Another unforgettable and unprecedented campaign in history was the "Lineage Giran Castle Porsche Speed Contest" with the grand prize of a Porsche. The massive media coverage and the wide network of 7-11 garnered a huge attention on "Lineage" by the gamers. The rule shattering and innovative campaign was listed as one of the top ten marketing campaigns by "Adm Magazine".
Just How Addictive is "Lineage"? Life Online is More Real Than Real Life
"Instant noodle meals in the cyber café", "online wife joined the army", "the bloody clan battles to claim fortresses", "the Death Knight waiting for players on the 7th floor of the dungeon", "Aden", "Giran", "Gludio", and "Heine", and other familiar memories all bring gamers back to that age of passionate battles. "Lineage" has a fully open map game design, a rarity at the time, and an instant battle model that enable battle at any time. Just like the game's slogan "dare to attempt what you could only dream", gamers are allowed to pursue in "Lineage" what they wouldn't dare in their lives and prove themselves. Gamers will walk into unknown mazes with their partners, and fall in love with another person in the game. It's more than a game, but a chance at a second life!
Your Prayers are Answered, the Classic Lineage is Back!
17 years later, more than six thousands days have passed, the online wifes have retired from the army, the kids have gone to high school. Now the original version of Lineage is back on mobile platform. It's not just a game of Lineage but a heartfelt passion of the past. Gamers are already on high alert even before the release of the mobile game "Lineage M". In the Interview by G!VOICE, the CEO of Taiwan Gamania, Marco Chien, shares the fond memories of "Lineage" and why "Lineage M" has created such a huge buzz
Make Your Hobby Your Profession, Small-Time Gamer Turns Big-Time CEO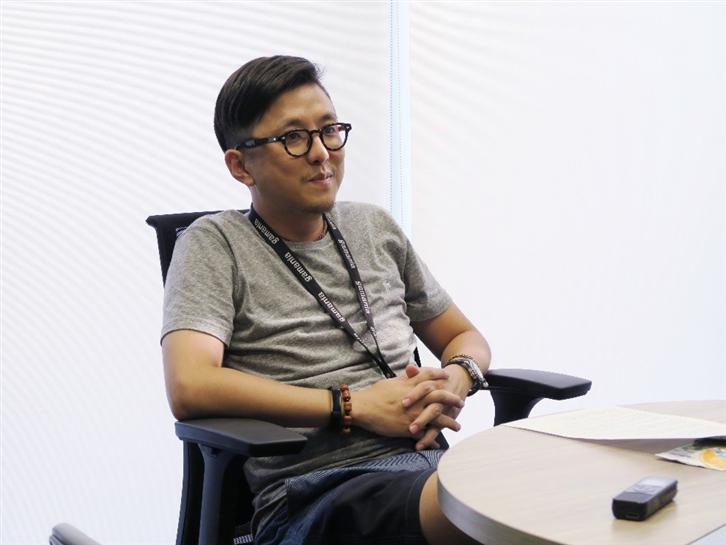 Become a Professional Gamer! Marco said he was inspired start at Gamania as an intern precisely because of "Lineage". He said "My love for this game turned into a profession that lasted 16, 17 years."
The popularity of "Lineage" made indirect contributions to the society. Early gamers had a strong bond with each other. Marco said there was once a request by gamers to have Gamania change the command for it to rain when an ally has died; gamers mourned online for the ones who passed away, and helped find teenagers who had left home. Gamania also issued certificates to congratulate married gamer couples.
Gaming as a Character Building Skill? "Lineage" is a Snapshot of the Real Society
The free, versatile, and highly interactive nature of "Lineage" is what attracts its players. "You're not playing the game, you're playing humanity. 'Lineage' is a snapshot of the real society," said Marco. Gamers explore hidden sides of humanity in the realistic games, and learn to become more mature and how to deal with stress.
A Trip Down Memory Lane with All the Classic Elements!
In comparison with other mobile games based on Lineage IPs, "Lineage M" brings back the complete origin game. "The most powerful feature of 'Lineage M' is the optimized operation of the full PC game replica. That's what distinguished it from other IP mobile games," said Marco. Many of the other IP games on the market have only retained the title and none of the origin game, which are disappointing to the old passionate gamers.
"Lineage M" retains original classic images, and aims to create a cross-generation product by attracting new gamers with the buzz created by old gamers. "You rarely see a game that's been played by the father and his kid together. 'Lineage M' will be one of those rare gems where two generations can get together to play and talk about," said Marco.
"Lineage M" Launch will Appeal to Gamer Loyalty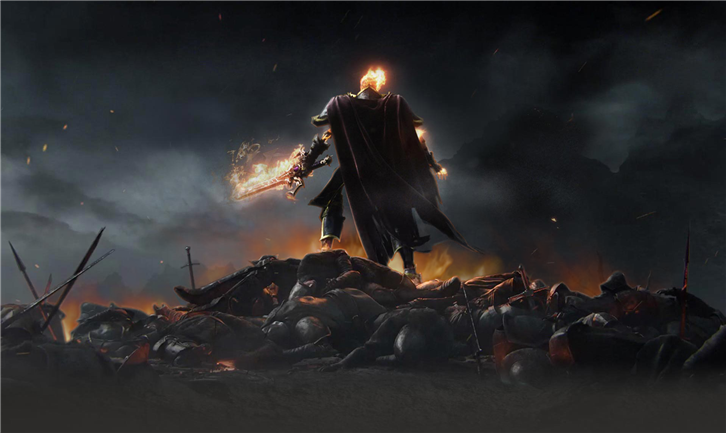 Mobile games have a short lifespan, and are huge in numbers, which result in less loyalty from common gamers. There are still many obstacles to overcome for "Lineage M". "'Lineage' is a product with a long-acting effect. Gamers are strongly attached to the game which will extend the life cycle of the mobile game 'Lineage M'," said Marco. The product will have a higher retainability through the loyalty invoked by the game, and the attachment created by social media. It will also become a social phenomenon, and a hot topic to discuss with friends.
Three Highlights of "Lineage M" – Revenge System, Backup System, Free Trade Market
Highlights of "Lineage M" are attracting the attention of gamers! The free trade system in the game allows setting auction prices based on the rarity of the props. There is also a new feature, where a revenge system is added to the classic PKs! The loser can easily track down the enemy and the winner can even taunt at the loser's clan! Of course, gamers will have to reach a certain level with proper props to be able to succeed in their revenge!
"These mechanisms offer gamers more options, and could encourage social interactions in the community," said Marco. There's more! In addition to the level-training outer regions, there is a new backup system, so that players won't have to keep waiting or finding kings, and could defeat kings and monster with their buddies in the backup!
Quick, preregistration starts October 10!
Marco indicated that warm-up events have already gone underway. The "Fortune Telling Event" on September 28 will predict the future of the gamer's character with the "character ID", "profession", and "gender", to help gamers name their characters and make all the preparations. Preregistration starts October 10. Gamers are welcome to sign up and enjoy the battles with Lineage M once again!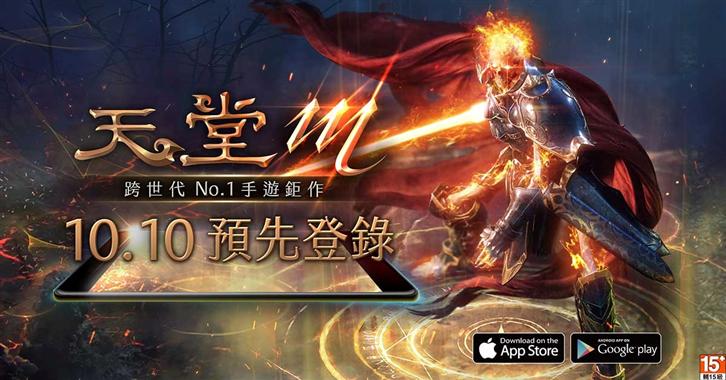 "Lineage M" FaceBook page:https://www.facebook.com/Gamania.Lineage.M/?ref=br_rs
Official "Lineage M" website:https://tw.beanfun.com/LineageM/web/index.aspx
Official "Lineage" website: https://tw.beanfun.com/lineage/main.aspx