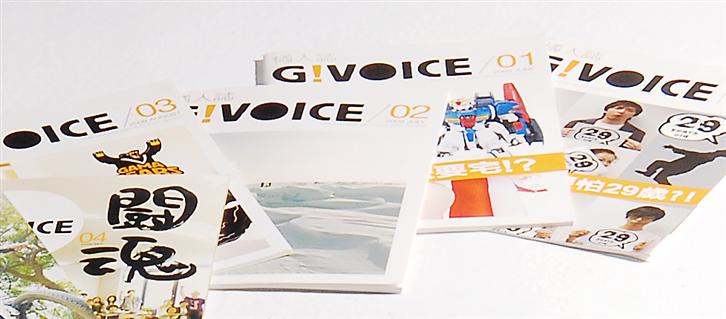 "G!VOICE – Gamanian" was started in 2006, and the first hard copy version of "G!VOICE" was published in 2007. 2017 is a representative milestone, and marks a new start of "G!VOICE" after 10 years of history. G!VOICE has been through every period of Gamania's history, and "G!VOICE" shall embrace its evolution and the new beginning, starting by taking us all back to the very beginning in this issue.
G!VOICE: Cultural Medium of Gamania
During the first publishing of "G!VOICE", the CEO of the Gamania – Albert said "Corporate culture plays an important role in a company's development. Corporate culture is the shared value created from the interactions and working attitudes of the people in a company. 'Gamanian' was created in the hopes to promote understanding between Gamanians everywhere, to share the efforts and achievements of Gamanians to all Gamanians through the publication, to build a common understanding of the group's goal through solidarity, and allow the new Gamania culture to grow." "G!VOICE" is a showcase of the Gamania culture shared by all the Gamanians; the culture is abstract, but the mission has remained unchanged, we continue to feel, to read, and to broadcast this unique asset of accumulated cultural treasure.
G!VOICE: One Culture, Diverse Content
Ahbin Chen, Branding Director, thinks that an internal publication should exist to communicate the Gamania view on the world, reinforce the Gamania culture, and tell everyone no matter how Gamania changes, we are one Gamania. That vision is the "G!VOICE" we see today.
"G!VOICE": documentary, broadcast, various viewpoints on Gamania, opinions, trends, daily affairs,… when it comes to Gamania, nothing is off limits. The diverse strategic planning in recent years, also spread to the subsidiary companies, and created a diverse range of news content.