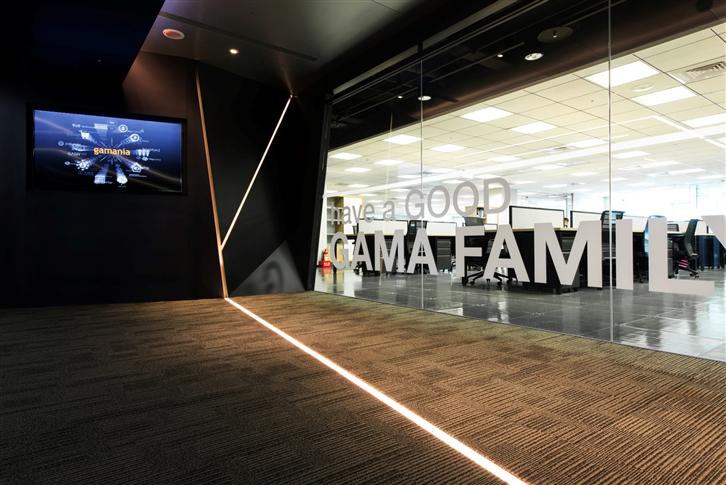 Gamanians, have you ever truly discovered and experienced every elaborated interior space design detail when working every day in the new headquarters? Gamania's new headquarters is designed to speak out unique features of each business units and public areas and to speak for the whole new working style to embrace the coming start-up era. From macro scale, such as space design concepts and meeting room naming, to micro scale, such as furniture and signage, every detail is designed with new definitions differentiated from the past.
New Narrative Space: Imagination Unlimited
Raw materials are massively used in the new headquarters to resemble the perseverance characteristic to be ahead of fading fashion. When stepping into the lobby, a streamline reception counter and video wall send out Gamania greetings. Amid a highly rational and futurist interior surroundings, the white organic counter symbolizes the starting point of Gamania and the core of the building.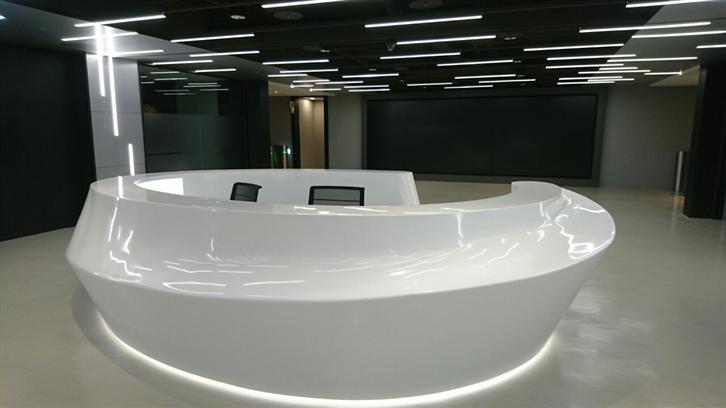 ▲The white reception counter is organic shaped to symbolize the starting point of Gamania
When entering the office area, one would discover that meeting rooms and public areas are named after geographic location, such as Park Corner, Ally Corner, Central Zone and GAMA Avenue. Combining neighboring features, the user-centered ideology is well structured for the best space orientation. "Garden Court" is renamed as "The Voice" to carry on the welcoming spirit of free expression of any ideas. With more coming events in the near future, Gamania space symbolism will be flourished with more connotations with the coming business trends. With the new headquarters and the people here, a new narrative space of the Gamania eco-internet system will then have its strongest demonstration.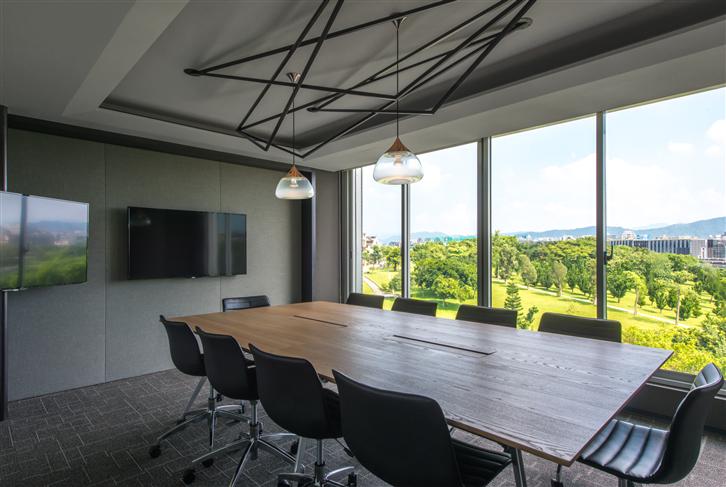 ▲"Park Corner" is named for meeting rooms adjacent to the neighboring Park.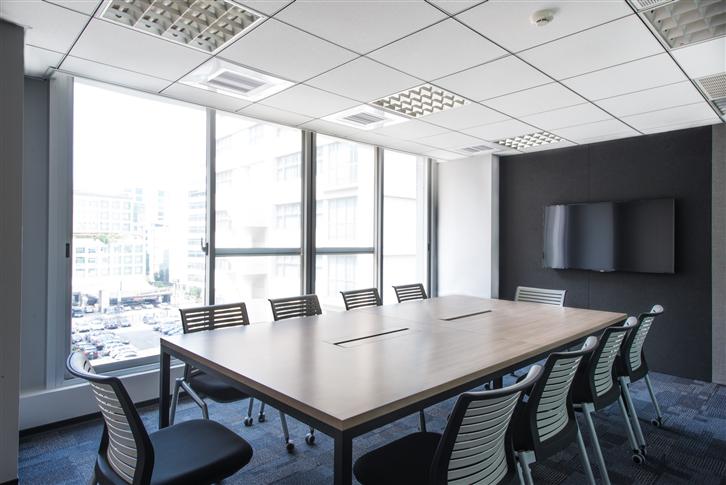 ▲"Alley Meeting Room" with open view of pedestrians walking by.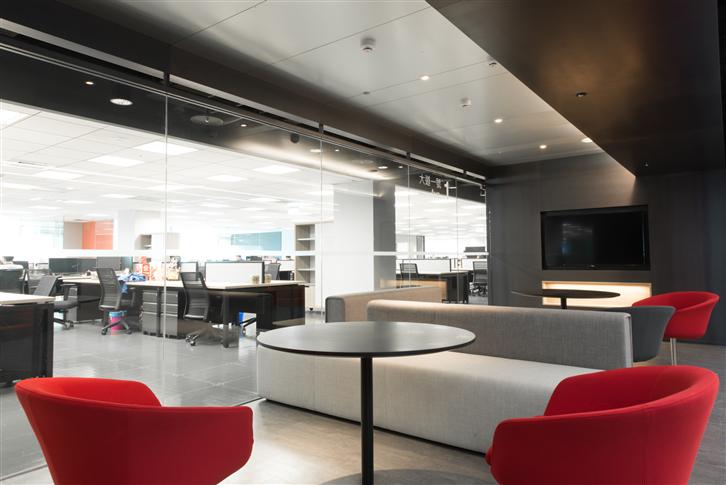 ▲"Central Avenue" with multifunction of meeting, relaxing and exhibition.