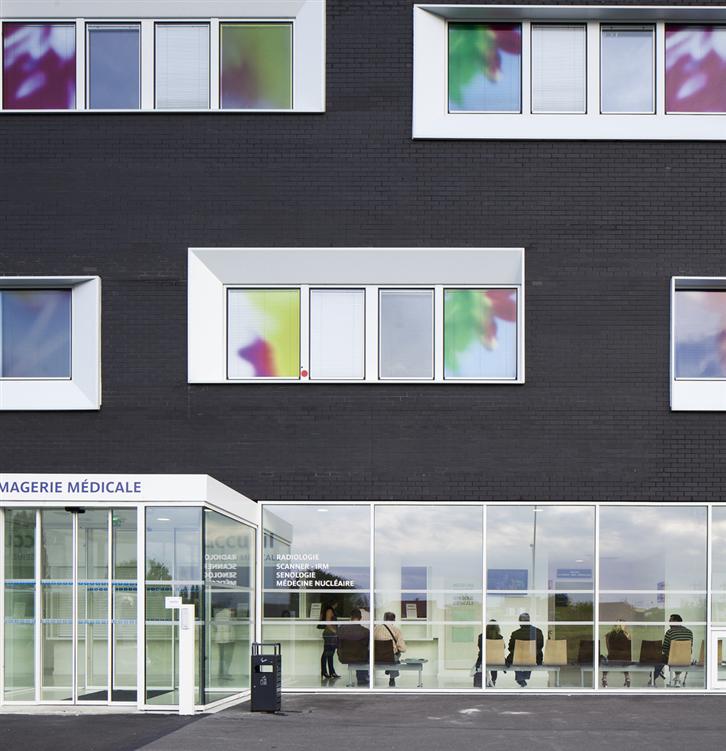 The new private hospital in Villeneuve d'Ascq in northern France is a hospital like one you've never seen before. Who said a health institute had to be all solemn and impersonal? On the contrary, this hospital was carefully designed for the patients to feel at ease in a relaxing environment. The project was led by Jean-Philippe Pargade, one of the top architects and urban planners in France. Besides inserting chic, modern elements into the building structure, it aims to improve the community's medical quality.
The hospital in Villeneuve d'Ascq covers an area renovated from uncultivated farmland in the new Recueil district. Its unique architectural design stands out as the new landmark for the Lille area. Its geometric grandness is softened by the garden patios that open the building onto the surrounding environment. The windows are also decorated with semi-transparent floral designs.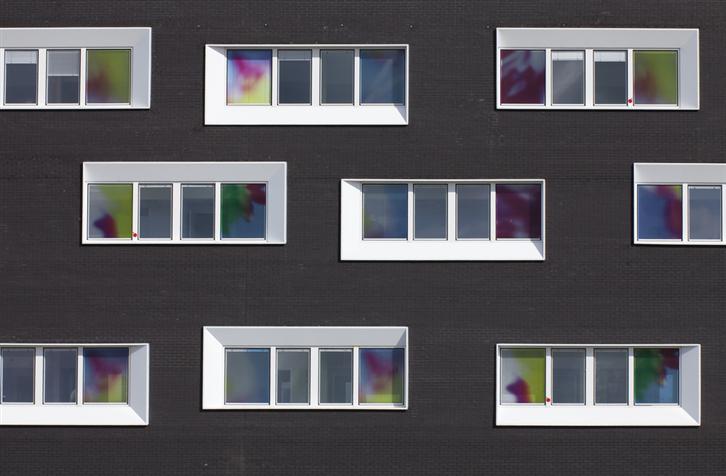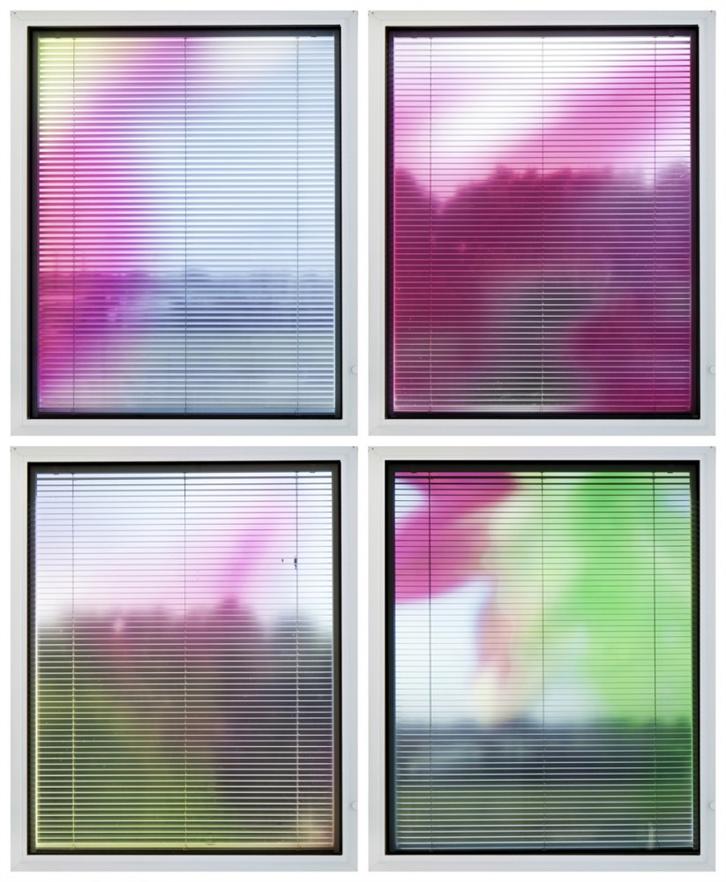 Every aspect is aimed to have patients enjoy their stay. The reception lobby provides a monumental volume rising up over two levels to create a welcoming and generous space.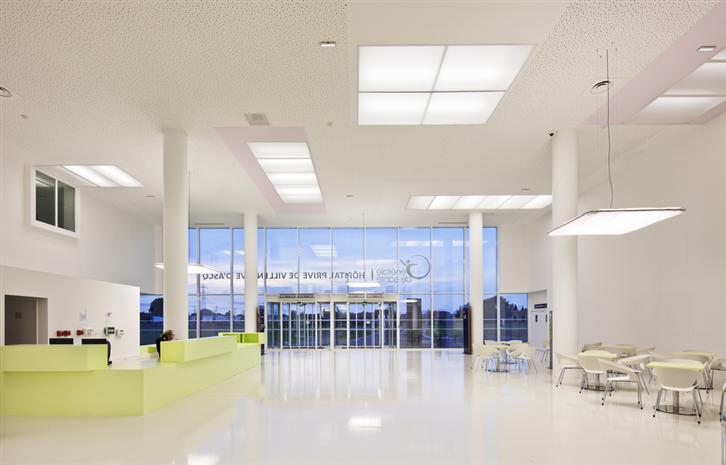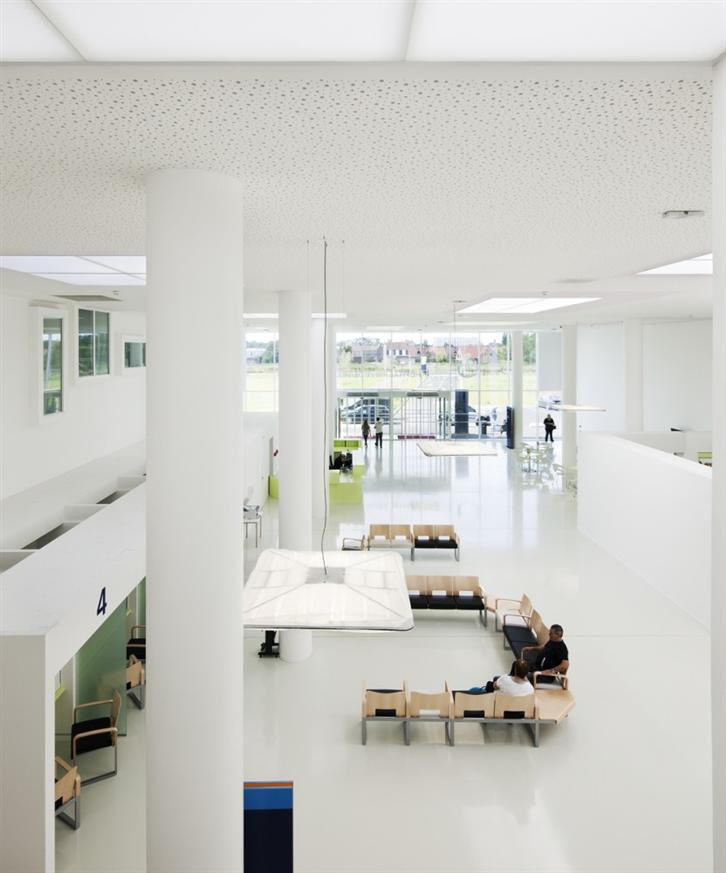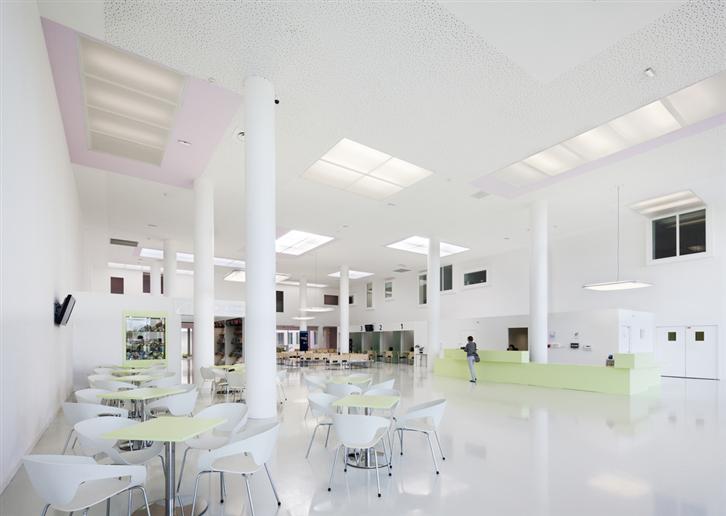 Furthermore, its design amplifies the connection between outdoor landscape and indoor space. Glazed galleries between units allow the faculty to be more efficient, as well as have the halls bathe in sunlight.
Not only do internal divisions have their own theme color, the overall soft, pale tones contribute to the serenity of the surroundings, concluding this as a warm and friendly atmosphere.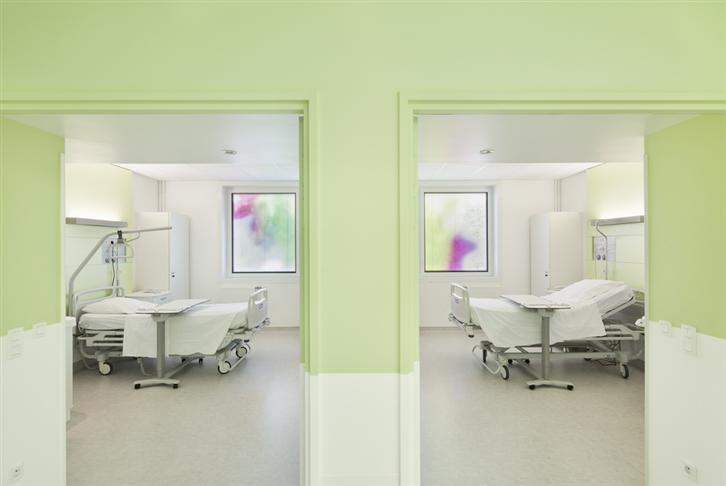 References:
Design webpick:
http://60designwebpick.com/html/25246_hopital-prive-de-villeneuve-dascq-jean-philippe-pargade.html
v2com:
http://www.v2com.biz
———————————————————————
About the author
gamaniabrandcenter
A blog created together by the brand center team.
This team includes designers, projects, musicians, planners, innovators, aliens… etc.
They demonstrate their critique and observation on marketing, brand, and design.
Our blog: gamaniabrandcenter.blogspot.com
———————————————————————