You must have bought some clothes, don't you? Will you really take a close look at the hang tag that goes with the clothing where it is written down the "price, clothes washing, and how to preserve clothes"? Or, is the first thing you do after getting home is to cut them off one by one!
This is a must-have hang tag most brands will keep; yet, consumers will not take it seriously. Now there is a brand that is capable of changing it into a sharp weapon, which will add value to the brand. And it ensures that you become reluctant to give such a good tool away. How is it made? Let's take a look at it.
Coming from USA, the outdoor brand "Columbia" is famous for its sportswear production. To strengthen the brand "outdoor sports" feature, it produced a collection of wilderness survival tools made of stainless steel by using these disposable hang tags and labels to meet the needs of a particular group of mountain climbers, campers, or anglers. These tools allow you to cut wood, mend your clothes, or go across the river….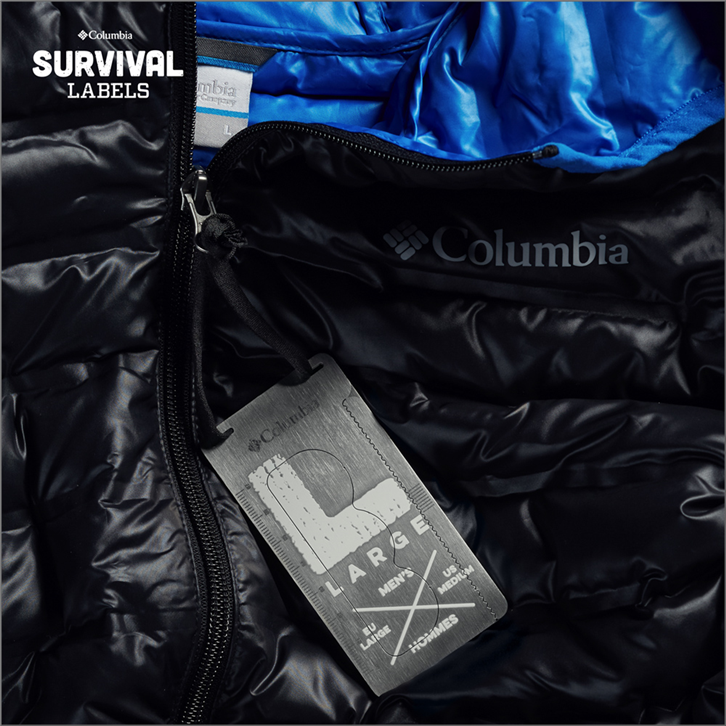 ▲It used to be that the hang tag was used only for recognizing the size of clothes but has since been changed into a stainless steel saw with breakable parts.
These multi-functional hang tags and labels made of stainless steel took advantage of laser cutting technology. It allows you to easily dismantle the rectangle descriptive hang tag into different wilderness survival tools by cutting it into different shapes.
This collection has six categories with some basic functions including:
Sundial (It allows you to know what time it is by looking at the sun path.),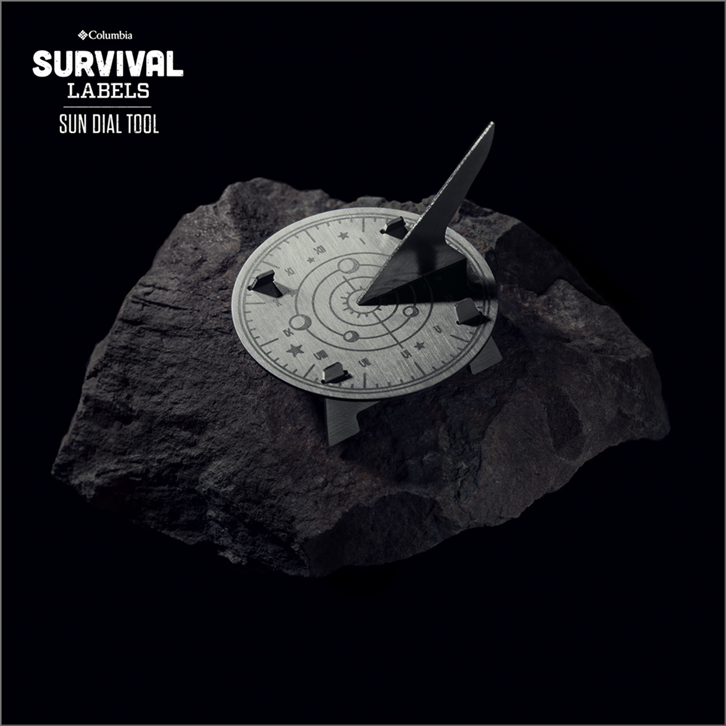 Sewing kit (It can be used as the button on a bag for sealing besides mending the clothes.),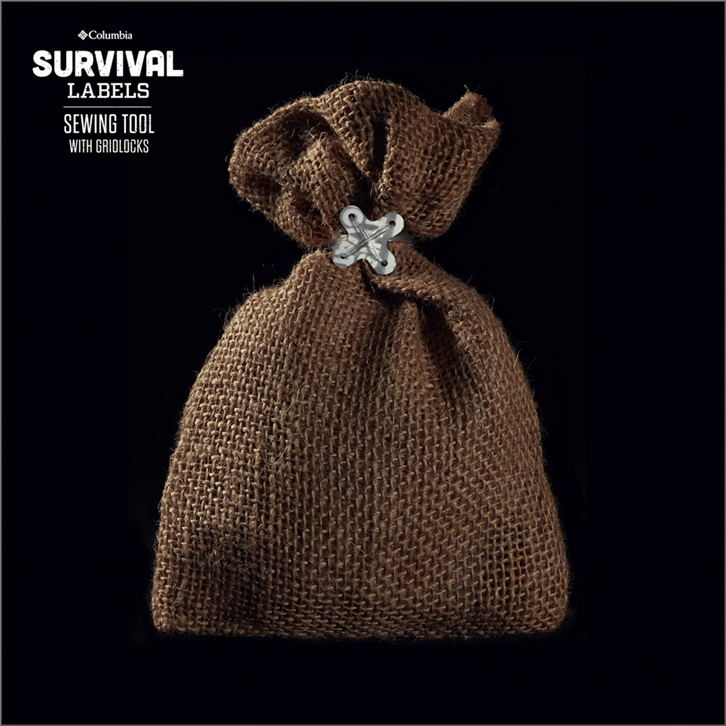 Fishing kit (It has a fish hook and fishing line for fishing.),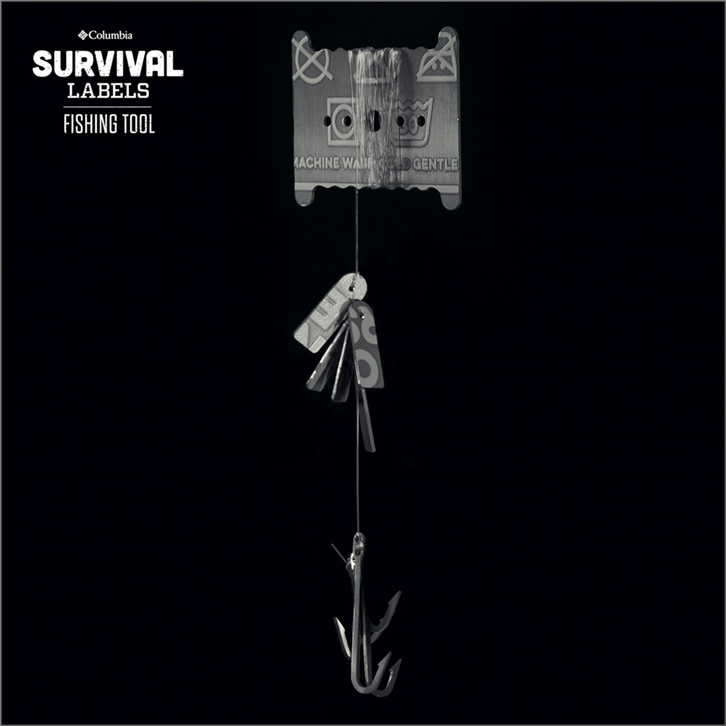 Sextant (It allows you to make sure where you are or can be used as a can opener.),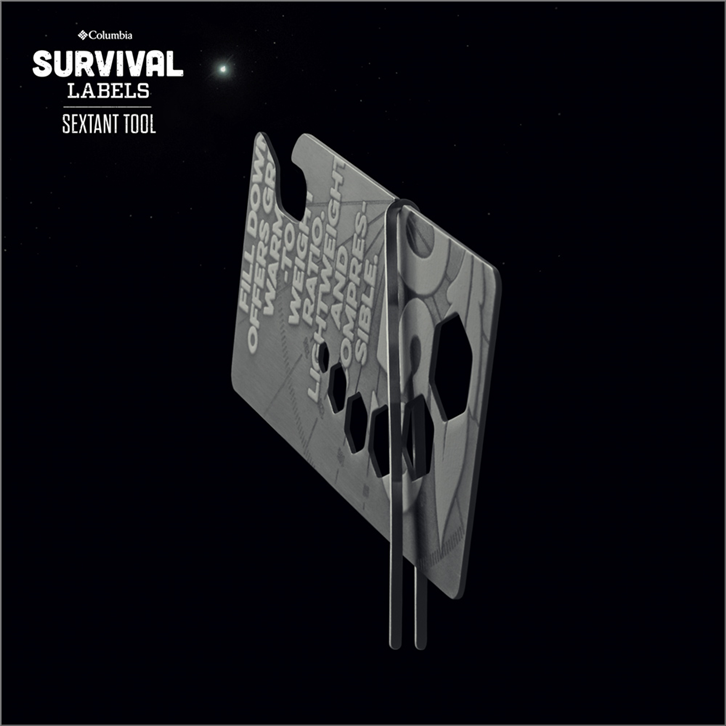 Saw (It cannot only cut the wood but also start the fire with a bow drill.),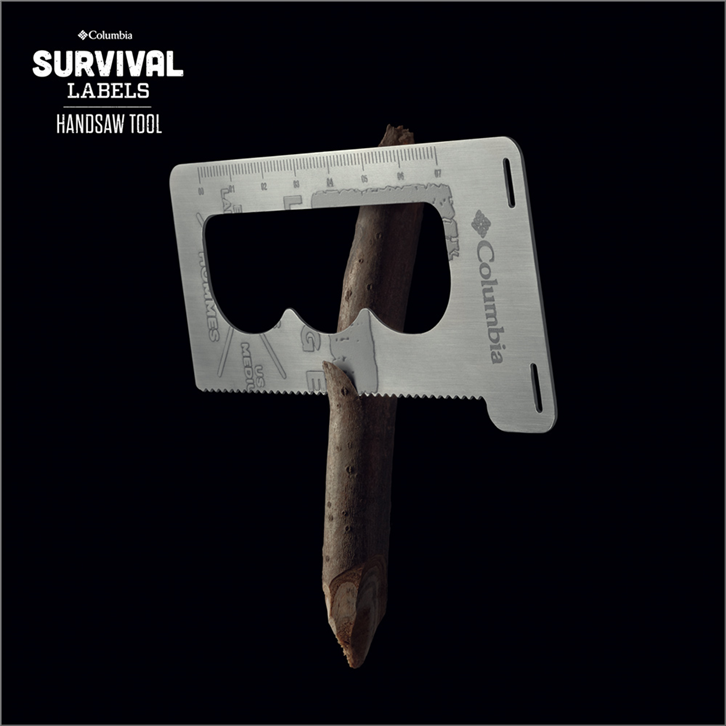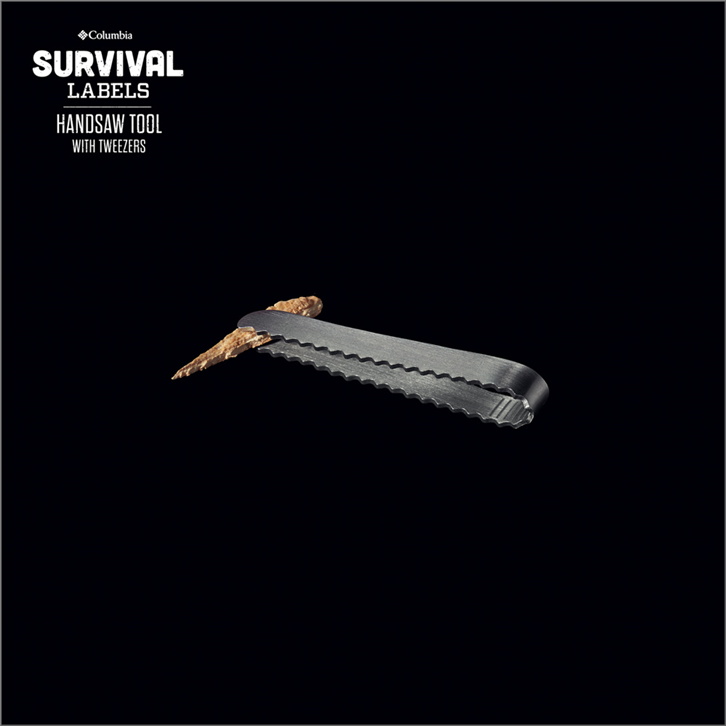 Water strainer (It also provides coffee powder so that you can use the filtered water by taking advantage of its water purifying capacity to make a cup of coffee.),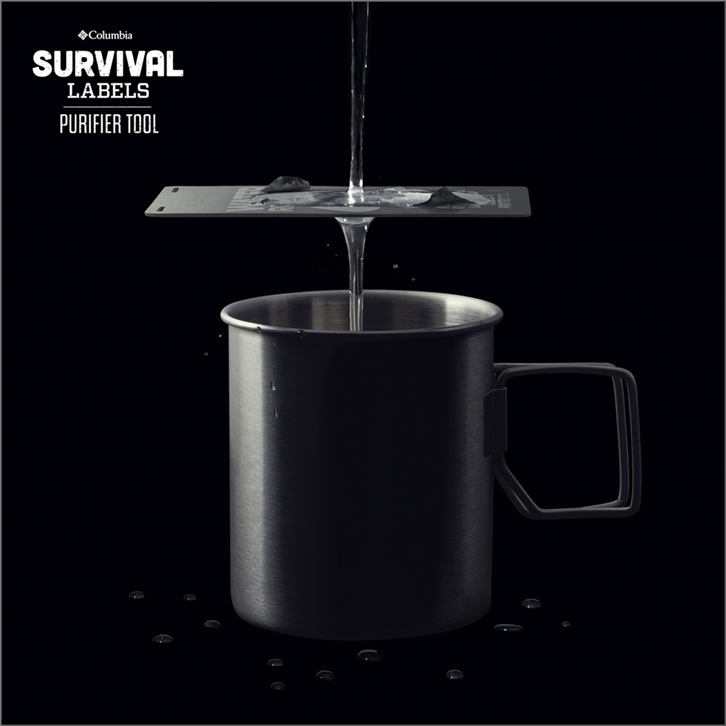 In addition, there is a link to a video tutorial to teach you "how to use this" on every hang tag. (However, I cannot find one.) It allows you to do it yourself by following the instructions on how to dismantle the above tools after getting home. You may have all these hang tags hanging on the clothes. 
It isn't about its practicality. It is more about what can make you willing to stay and reminds you that "the existence of the brand" is the key point.
As for real players in the wilderness, the hang tag kit which can serve as a sundial and saw may not be practical enough for those who think that the Swiss Army Knife is good enough. Yet, most of the people who drive a Sports Utility Vehicle do not use it for off-road use. So what? He who wears an Air Jordan may not really be a good basketball player. It's just like not everybody who has a Macbook Pro can be a designer. The points is:
"What we bought is something beyond the product itself. The product we bought enables us to imagine the good life."
The Columbia Survival Labels turn meaningless trash into a tool that "customers are willing to keep for a rainy day". Since you are willing to keep it, it will remind you all the time, which brings out a "commercial" effect: once you see the hang tag, you'll think of Columbia, and think of its brand orientation. Such appeal is catchier than an advertising slogan and its best before date can be extended. This is exactly what I talked about — "meaningful marketing": to step into the consumer's shoe, we have to provide what they need and tell them about the benefits of valuable information.
Besides, Columbia also creates a topic "most in demand by modern people". It is even more interesting than a Swiss Army Knife. You can also show off your knife in front of your friends. Whether you want to put your video on facebook to showcase your silly expressions "while using this stuff to start a fire with a bow drill," gossip in a party or even chat with colleagues, this can be a great topic. However, you will be glad to know "you have put a survival kit in the pocket of your clothes" if it happens only once when you have prepared nothing in the wilderness.
How's that? It looks perfect, isn't it? It makes you want it so much! Yet, it is such a pity that you can only get one in Columbia's flagship store in Istanbul, Turkey!