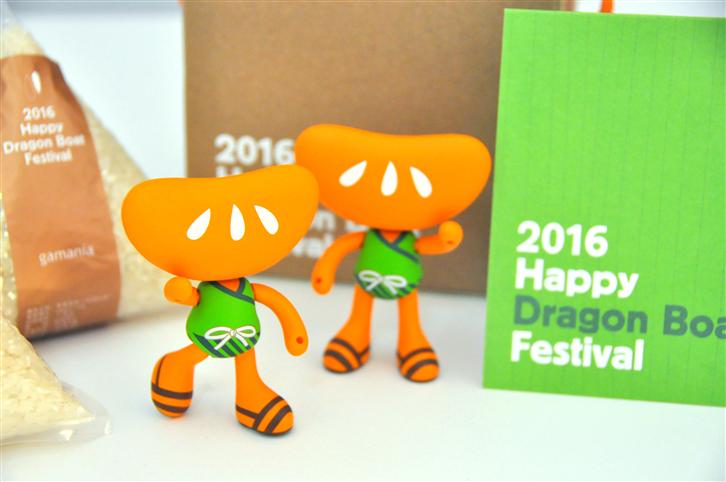 The Dragon Boat Festival is a time for harvest. The air is filled with the fragrance of dumpling leaves while mugwort, calamus and realgar wine all contribute to the festive atmosphere. The glutinous rice dumplings that mothers in every family cook and steam is a delicious treat that no Dragon Boat Festival would be complete without! This year, Young Gamanians dressed up in the dumpling leaf outfits and became the flag bearer. The unique look of a Solstice Dumpling celebrates the food times of the Dragon Boat Festival with all partners!
Forward! Young Gamanians are transformed into the winning flag bearer!
Row! Row! Row the Dragon Boat! The Young Gamanians become flag bearers who courageously march towards a greater goal and lead everyone in joining the Gamania Group in moving forward together!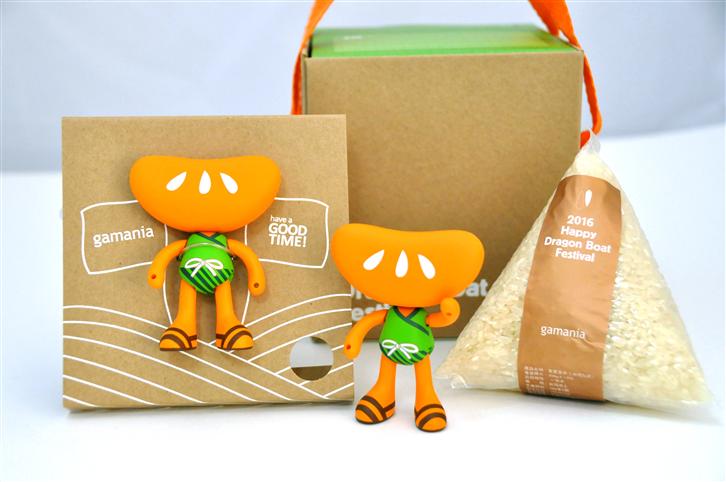 ▲Capture the twin flags of Dragon Boat Festival to move forward and enjoy the good times together
Lucky Rice. From Gamania.
The Gamania Group partnered with JS Taiwan which specializes in selling quality foods from Taiwan to launch the Solstice Dumpling. The novel glutinous rice dumpling design contains fragrant Taiken No.9 Rice. It delivers a message of happiness to the hearts of partners along with the hope of new successes in partnership with Gamania.
▲The unique look of the Solstice Dumpling conveys the Dragon Boat Festival well wishes of Gamania