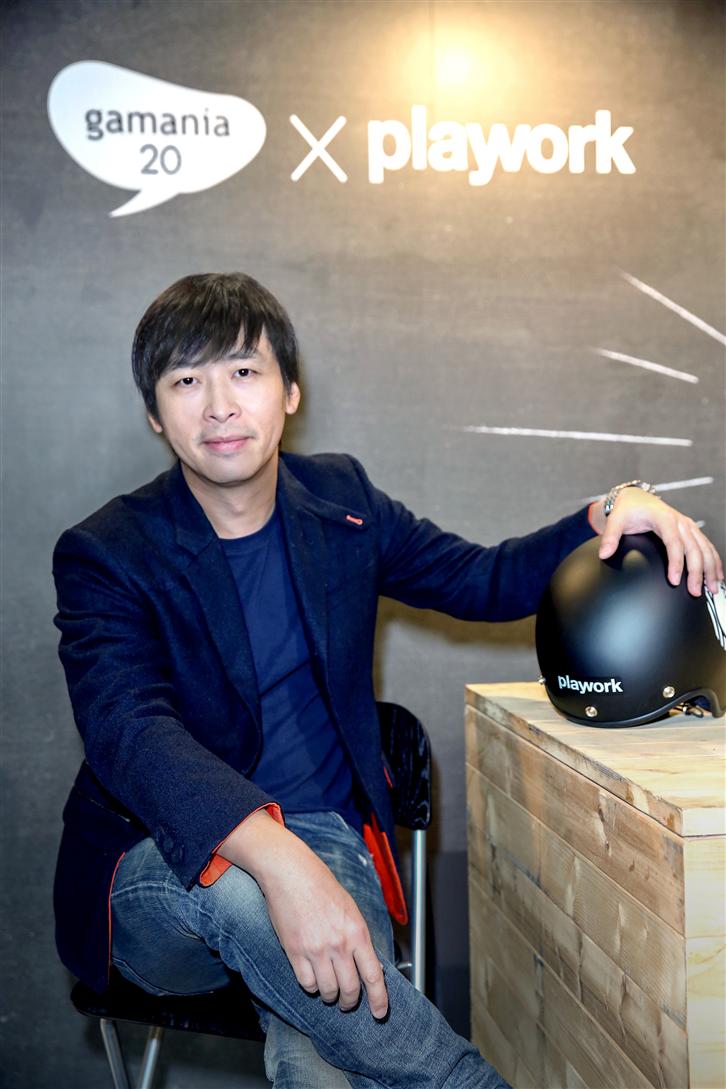 ▲Gamania 20th Anniversary Expo at Huashan, Brand Director Ahbin Chen explains the Playwork Creative Philosophy
"Gamania 20th Anniversary" expo at Huashan came to an end successfully. The fan-cherished "official commemorative product proposal" ignited a shopping-fever for Gamania-fans within the 3-day event period! The first public-release of the 20th anniversary "Ardent Warrior" was sold out within 60 hours, and became a heated topic of discussion on the Internet, motivating other cross-industry designs from Taiwan, US, and Japan, becoming a hot product that's highly-sought after! The success of this product proposal, makes one wonder what was the creative philosophy adopted by the planner, Brand Director Ahbin Chen (Ahbin) from the Gamania Group, in leading the team and creating the new "playwork" cross-industry brand?
play+work Gamania-style art of life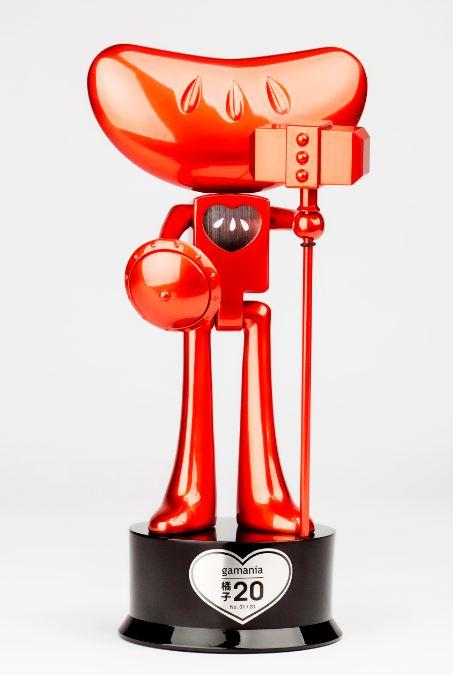 ▲World limited "Ardent Warrior Commemorative Edition", the most popular Gamania limited item in 20 years!
Ahbin Chen said: "Playwork is derived from the Gamania Group's expanded collaborations. In the past, we had many collaborated products that were not sold to the public. This year is Gamania's 20th anniversary. It's a really good milestone, as well as through the collaboration with playwork, we did a classic review  and replication of the best works in the past".
The biggest highlight of this 20th anniversary limited product, is the world-exclusive "Ardent Warrior Commemorative Edition". It was only given to Gamania's internal senior staff, and it was first sold to the public on this 20th anniversary celebration. This Ardent Warrior is designed and manufactured with the highest specification from the brass body, multiple exterior automotive metal-coatings, and combined with movable joints. It is engraved with its exclusive Ardent Warrior certification number, conveying Gamania's warrior soul that never gives up!
Cross-industry Taiwan, US, Japan collaboration, endless inspirations
▲Industry crossover, building a good design life!
Including the four "Gamania 20th Classic Series", "I LOVE GAMA Series" and "Gamania Limited Crossover Series", "playwork Series". Out of which, hot products also include Convenience Shop lighter, in collaboration with Zippo, using the character model of the game "Convenience Store" that sold over 1.2 million copies in Asia as a return to that classic and glory time. Gamania also collaborated with the Japanese coffee shop nichi nichi on Chifeng Street of Zhongshan District in rolling out with the "Ethiopic Citrus Coffee", adding care-free artistic and cultural beauty to life! Pure Design Gamania-limited triangular coin purse, made with real leather, a unique design, and is both practical and fashionable. The Japanese graphic designer Akinori Oishi's cute mandarin slice-shaped passport holder is able to store small objects, and is a hot designer item that emits happiness.
Additionally, whether it's the Lover Series products in collaboration with the renowned Taiwanese Internet Illustrator SevensDog, or the "Zhengjin fighter" that demonstrates Gamania's persisting spirit, they all have a style that's witty, humorous, and sharp, producing another fun factor unexpectedly!
Expand limitless beauty creating creative trends  
▲playwork trendy designs, convey work-hard, play-hard spirit
In the future, playwork would integrate creativity and trendy designs, and continue to roll out with new and topic merchandises, as well as inviting artists with some design-sense and perspectives in joint-ventures. Ahbin said: "Use the right attitude, create the right products. When products are people-oriented, some things or details will continue to seek improvements!" Playwork continued to develop both practical and functional life products, enabling the Gamanian lifestyle originally exclusive to Gamanians to include all ethnic groups in life, convey work-hard, play-hard spirit!




Please visit the playwork fan page to see more trendy designs! https://www.facebook.com/Playwork-169015553448655/?fref=ts