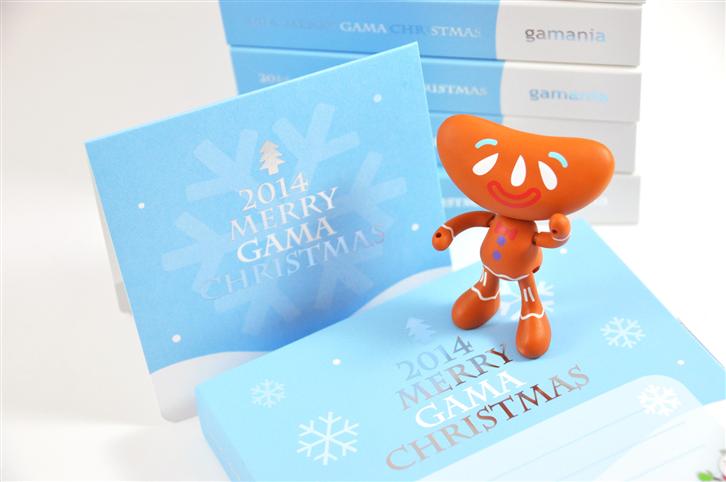 Jingle Bells! Jingle Bells! Legend has it that only those who believe in Santa Claus are able to hear the bells on the sleigh tinkling. Once the blessed bells start to jingle, those children in deep slumber can have sweet dreams and will be blessed with safety and happiness for one year. This year, Gama Buddy turns into Gingerbread Gama Buddy and rings the Christmas bells that symbolize good luck, singing songs of happiness and delivering warmth.
Ho! Ho! Ho! Gingerbread Gama Buddy has come for Christmas
What would be the chemical reaction when Gamania and gingerbread are put together? Gingerbread Gama Buddy, Christmas special version, has dark brown healthy skin color and tantalizing red lips; it looks cute and sexy. In addition, the entire body of Gingerbread Gama Buddy miniature is delicately elaborated. Glittering subtly, the skin of the miniature has a warm and succulent texture, just like freshly baked bread.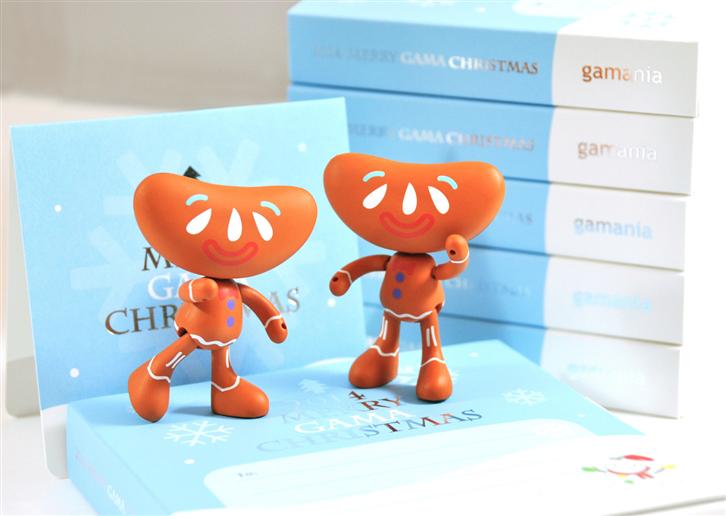 ▲ Gama Buddy shows up with a brand new appearance with the healthy tan.
Jingle Bells Album Package
Corresponding to the concept of Gingerbread Gama Buddy ringing the bell, the CD album packaging adopts the idea of silver-white Christmas as its background design; the storytelling design inspires limitless imagination. We hope that the best wishes from Gamania will be delivered to your heart as the bells tinkle on the tranquil, open field.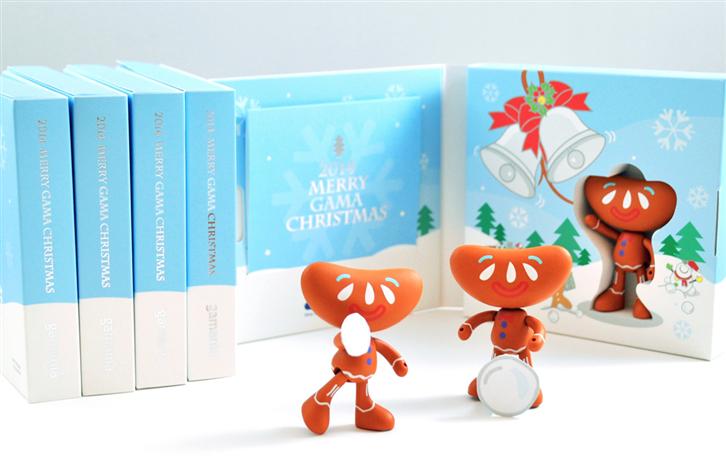 ▲Unique CD album packaging.
Make Blessings Go-live this Christmas!
Bells are chiming, a mission's in the air! Streak tidings through the global network of Gingerbread Gama Buddy. Name a friend, message right away, And let two hearts entwine on this special festive day.