A Next-Generation Payment Service that Turns Existing Brands On Their Head
"GASH PAY Press Release" GAMA Leads the Way GASH PAY, a subsidiary of the Gamania Group, launched the trial for a new service today (17) along with its all new brand "GAMA PAY", making it the first dedicated electronic payment service provider in Taiwan to commence trial operation. For phase 1, nearly 1000 employees from the Gamania Group will use "GAMA PAY" to pay for all consumption within the group. Phase 2 is expected to be activated after the relocation of the Gamania Group. The phased introduction will provide consumers with a more complete, secure, convenient and quick payment experience. The full service is expected to go live over the summer break this year. The all new brand identity for "GAMA PAY" was also unveiled for the first time this year. In keeping with the brand spirit of the Gamania Group, users will be able to make quick payments and transfers with their mobile phone. GAMA PAY aims to become the coolest and most accessible mobile payment brand for ordinary Taiwanese.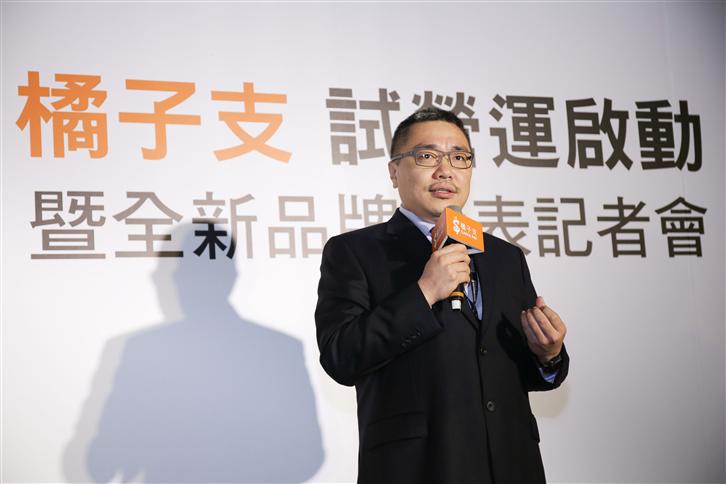 ▲Albert Liu, Gamania CEO, formally announces the launch of the Group's all new "GAMA PAY" third-party payment service as well as the story behind the brand name.
Phase 1 of "GAMA PAY" to be Trialed Among Gamania Employees
Taiwan entered the age of digital finance in 2015 that was year zero for mobile payment and many businesses are all rushing to capture a slice of the market. Faced with the imminent launch of the all new "GAMA PAY" brand, Gamania CEO Albert Liu was full of confidence: "We believe that all payment service providers share the responsibility for promoting the habit and mindset of electronic payment. The Gamania Group is taking the lead in launching a service trial so that our employees can experience the credit charging, payment and transfer services offered by GAMA PAY. We look forward to connecting GAMA PAY with other industries and consumer circles. We also hope to establish interchange agreements with other operators overseas in order to build a convenient and friendly mobile payment experience together. This will accelerate the development of the payment environment and elimination of cash transactions in Taiwan. "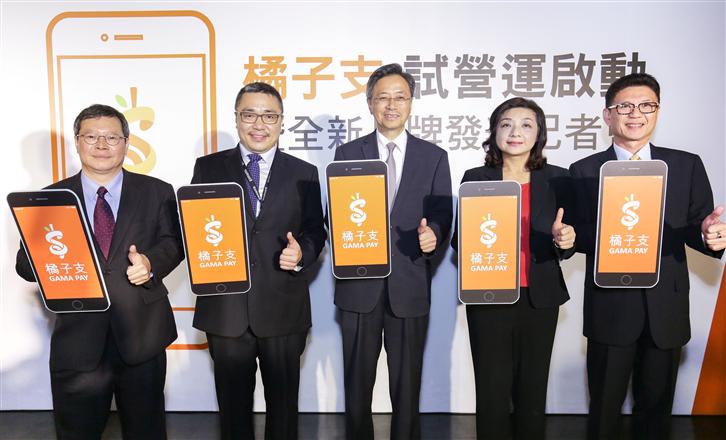 ▲Government officials expresses support and encouragement at launch of Gamania Group's "GAMA PAY" third-party payment service trial!
Premier San-cheng Chang of the Executive Yuan and Commissioner Li-ling Wang of the Financial Supervisory Commission both attended the ceremony to express their support today. They also hoped that "GAMA PAY" will help make the vision of a convenient lifestyle come true early. Premier San-cheng Chang stated that mobile payment is now an international trend and hoped that the government can help domestic companies launch their service as soon as possible without compromising on the local development and fair competition. This will help Taiwanese mobile payment keep pace with international developments. FSC Commissioner Li-ling Wang indicated that the promotion of the mobile payment industry is now a top priority and government policy will support the development of the financial technology industry. She hoped that the industry can consolidate and establish a complete financial ecosystem as soon as possible to drive the sustainable development of the financial technology industry in Taiwan.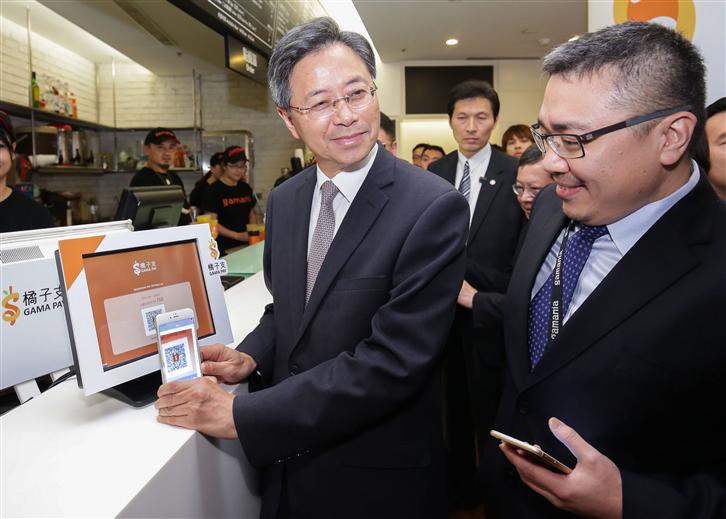 ▲Gamania CEO Albert Liu shows Premier Shan-cheng Chang the convenience offered by "GAMA PAY"!
GAMA PAY is the most user-friendly mobile payment brand for ordinary Taiwanese
Liu emphasized that "As the leader of Taiwan's electronic payment industry, we are always thinking about how we can guide consumers into changing their existing consumption model. That's why we want to smash existing consumer stereotypes on payment brands through the GAMA PAY payment service by creating a lively and quirky brand concept that most ordinary Taiwanese can identify with. "   The all new "GAMA PAY" CIS was inspired by the symbol for money ($) complemented by the green leaf on the orange. It aims to convey a sense of freshness and youthful vitality. Gamania is targeting optimistic action-takers who enjoy novelty. Its goal is to become the brand of choice for the young and trendy.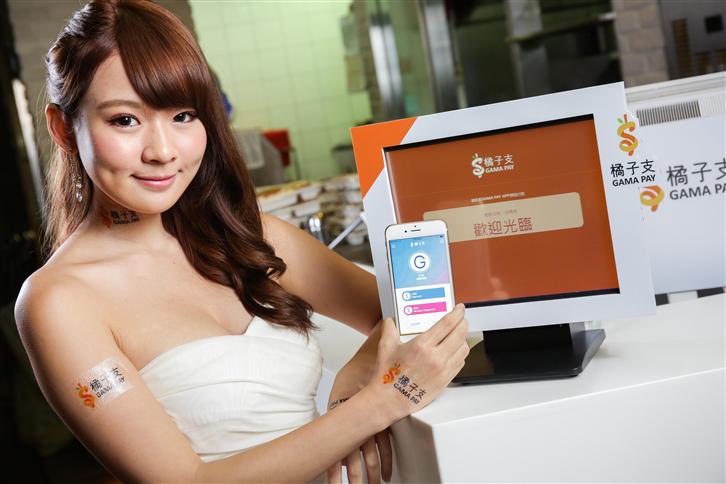 ▲Gamania Group's third-party payment service "GAMA PAY" will offer consumers an all new level of convenience!




About GASH PAY
GASH PAY has been approved by the Financial Supervisory Commission as a dedicated electronic payment service provider. Its service, officially named "GAMA PAY", will go online as early as the summer break this year and help boost the adoption of electronic payment! The service will help expand the scope of electronic payment "from online to offline" for food, clothing, accommodation, education and entertainment. In addition to providing a fast, convenient and secure payment service, it can also be integrated with smart devices to create a new, high-quality and convenient mobile application lifestyle. By becoming a payment tool that links physical and virtual cash flows, GAMA PAY will start out as an electronic payment service in Taiwan before evolving into a leading international digital cash flow brand!