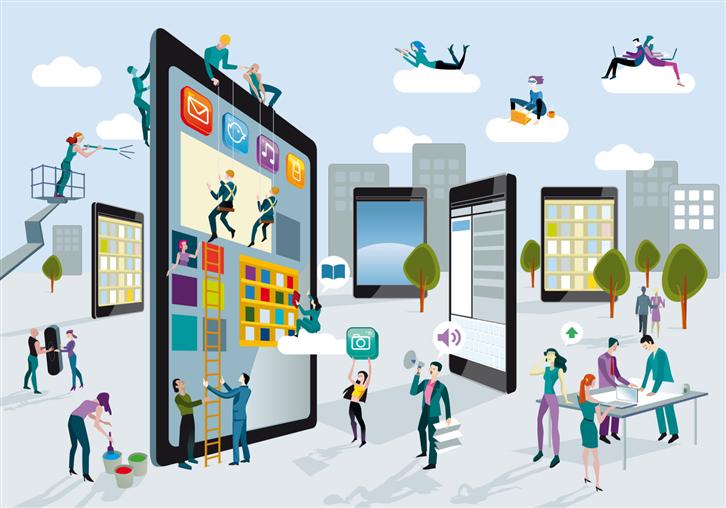 Why is Gamania making such a big change? Aren't we, as consumers, already inextricably linked with the Internet?
Mobile technology is now growing at an explosive rate and the Internet has become an integral part of life. People's modes of consumption and behavior have changed in significant ways.
The mobile wave is now penetrating every aspect of life through the Internet. Those who master the digital tracks of consumers will be able to capture true business opportunities. The International Telecommunications Union (ITU) reported that there were 2.9 billion Internet users in 2014 and estimated that this number will jump to 7.6 billion within 5 years. Mobile devices are the key driver of digitization. Repots also showed that the Taiwanese people are ranked No.1 in the world in terms of mobile Internet time every day at 197 minutes. This is 55 minutes higher than the global average. More than half of online shoppers habitually make their purchases through mobile phones as well. These digital trends all emphasize the need for change at Gamania.
Faced with such a trend, Gamania must become a closer part of consumers' life. This time, Gamania has joined forces with content experts in different fields to build an online fleet that covers all dimensions. Let's now use these trends to analyze their innovations!
A Future of Streamed Media
Changes in viewing habits, faster network speeds and the growth in mobile devices have made online multimedia the mainstream choice for the global audience. Subscribers have now begun using simple on-demand services to acquire video content across different platforms. Ericsson expects 2015 to be a turning point for media formats with consumers set to watch more streamed multimedia content than conventional broadcast TV. Hence the slogan: "Video will be the crucial market in 2015".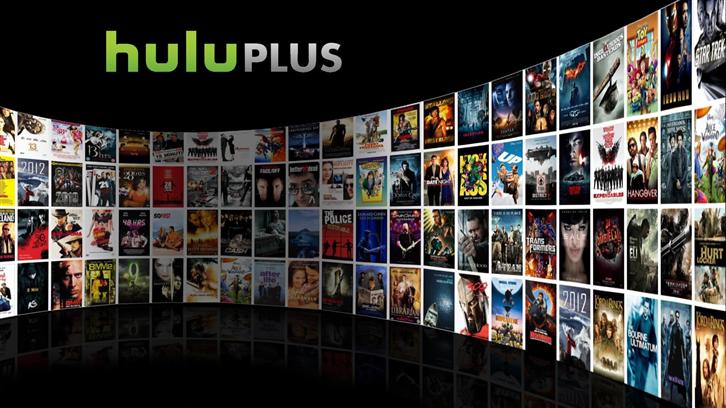 ▲ After achieving strong revenues last year, the top three streaming service providers Netflix, Hulu and Amazon are now increasing their investment into original content.
Rise of e-Wallets:
48% of smart phone users indicated that they prefer to pay for products and services with their mobile phone. One-third of users even said that smart phones should replace cash. 80% of users believe that by 2020, smart phones will completely replace wallets. On January 16 this year, the Legislative Yuan passed the Payment Processing Institutions Act authorizing collections and payment transfer, deposit and fund transfer services. The limit was also increased to $50,000 to satisfy demand from general consumers, showing that electronic payment is now establishing a place for itself in our lives.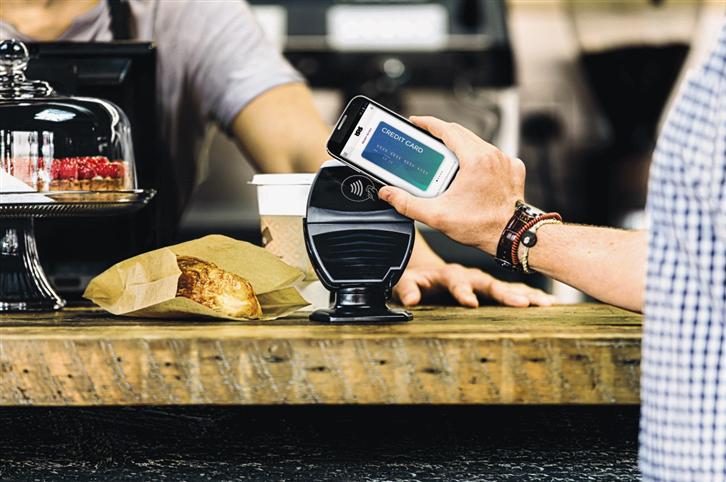 ▲ Mobile application payments will initiate the battle for e-wallets
Crowd-funding Accelerating Innovation:
The emergence of crowd funding means many inventors now have the funds for investing in R&D. Innovative services and products that were once the stuff of fiction are now rapidly entering the market. Research by Massolution indicated that global crowd-funding funds reached US$5.1 billion in 2013 with 90% concentrated in European and American markets. The World Bank even predicted that this amount would exceed US$96 billion by 2025 with a large increase in proportion accounted for Asia. Most importantly – no strong fund-raising platform currently exists in the Chinese-speaking market!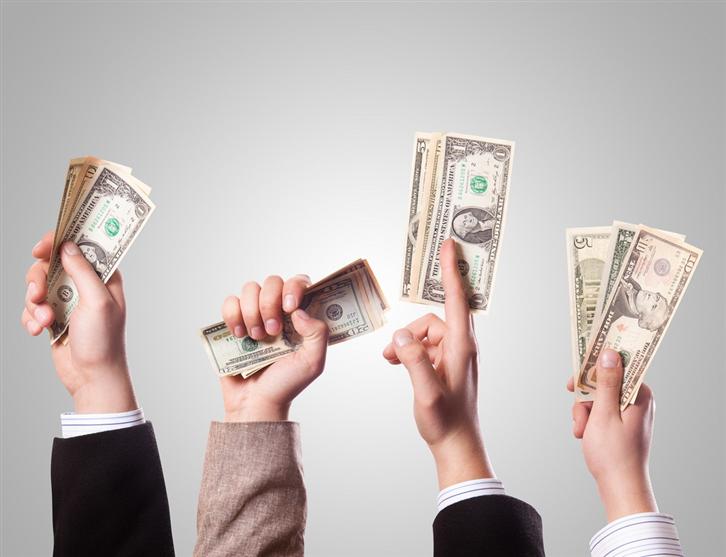 ▲ Small donations raised from web users give fund-starters the opportunity to turn their ideas into reality.
Mobile Games Growing at Unimaginable Rates:
Market research firm NewZoo estimated the global gaming market to be worth US$75.2 billion at 2014 with 21.1% being mobile games. By 2016, the total market should be worth US$86.1 billion and mobile games will grow to 27.8%. In Taiwan, the top 5 games on the two major mobile game platforms all generate revenues in excess of $100 million each month. These numbers are still growing!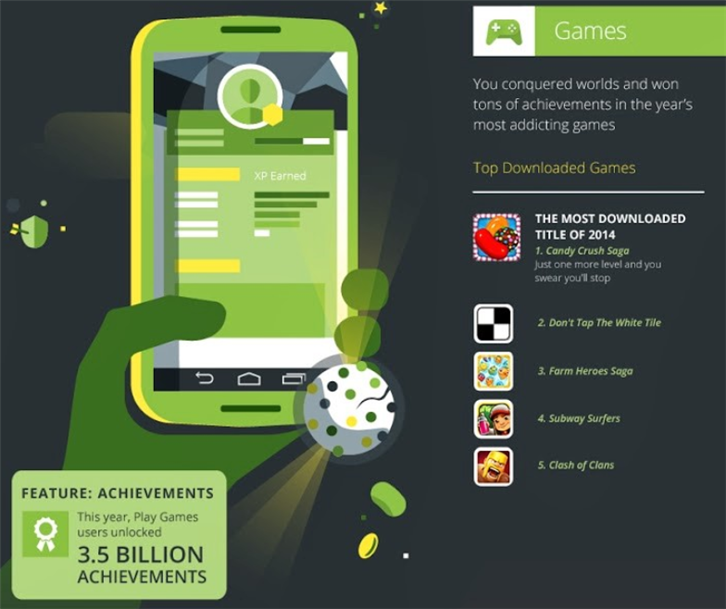 ▲ Interesting data published by Google on mobile games in 2014: Players completed 3.5 billion achievements in games.
Online Shopping is Not Just Convenient, It's a Habit:
The spread of handheld devices has created a new "toilet economy" (people who shop online when they are sitting on the toilet). The Financial Supervisory Commission estimated the Taiwanese e-commerce market to be worth around NT$880 billion in 2014. With the implementation of the Payment Processing Institutions Act, this should increase to NT$120 billion ~ $200 million by 2015, catapulting e-commerce into a trillion-dollar industry. These are just the figures for Taiwan as well. If you take into account the e-commerce market in China, the opportunities are endless!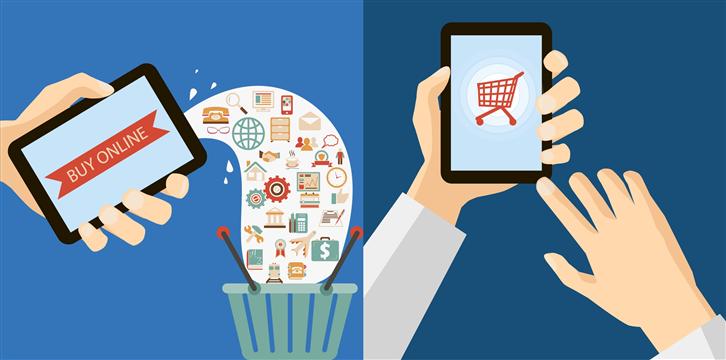 ▲ Shopping websites large and small are all rushing to release apps that will give them a capture of the shopping market from spare moments.
Just imagine: in a few years' time, consumers will watch popular online shows on Couture.com during the commute. When they reach the office, they will discuss fund-raising ventures on WeBackers. In their spare time, they will play mobile games introduced by "MadSugr". After work, they will use "Gash Plus" to splurge out on "Jollywiz". This is the reason why Gamania is moving into lifestyle.
The gears of change are turning and people's habits are changing faster than we can imagine. Every change brings obsolescence but also opportunity. This time, Gamania is moving into lifestyle and leveraging its past experience to create a bold new future. We are Gamania. We don't just bring good games; we are going to bring a fun life. This year, we will become a national flagship Internet company!




Information source:
http://ppt.cc/nDLt
http://ppt.cc/Q7CB
http://ppt.cc/eC7L
http://goo.gl/dXnYsb

Image source:
http://goo.gl/LiW0NJ
http://goo.gl/PTtJ8J
http://goo.gl/8YJmNu
http://goo.gl/n1TXkf
http://goo.gl/j6q0jc
http://goo.gl/ukWYLW