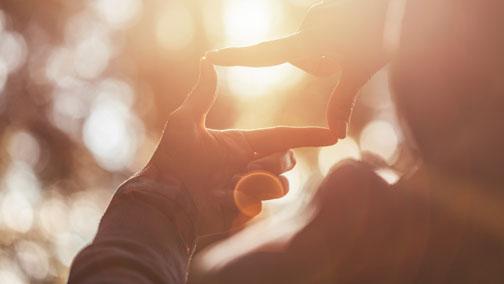 As stepping into the future, memories Gamanians created together become more and more vivid. All the details of interaction will be remembered. Every corner carries our affections. G!Voice collects every episode filled with memories meaningful for Gamanians which could be an encounter, a person, a sight, or an event. We cherish these memories, write down every "best thing of the space", collect these beloved moments and together we'll reach another peak.
Memorable. Unique Value of Co-creating Space.
Gamania's present building is always there for Gamanians when the enterprise goes through difficult times, and it witnesses all the ups and downs since Gamania's foundation. Those precious historic moments taken place here are deeply engraved in many senior Gamanians' memories. As the time passes, certain places may not be the same as it was; however, they still evoke those memorable moments. GASH's senior Gamanian Kenny Sung welcomes his 16th year in Gamania. From serving as a customer service specialist to the Director of Cash Flow Business Division, he puts his footprints almost all over the building. He shares that it is the brain storming room, filled with old stuffs collected by the Brand Director Ahbin Chen (Ahbin), in Brand Center on the 18th floor that he misses the most. All those stuffs are randomly placed, which makes the environment relaxing. Together with colleagues, he came up with many interesting ideas there. Showing how much Gamania values service, Guest Center, where many items representing Gamanian history are displayed, is also an important space for costumers to visit.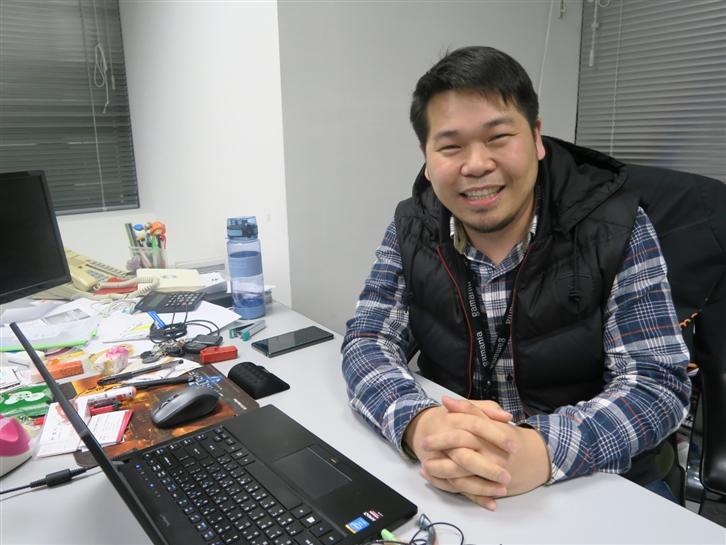 ▲GASH's Kenny Sung misses the brain storming room of Brand Center and Guest Center the most.
Exciting. Diversity of Leisure Space.
Gamania dares to change as well as dares to innovate. Creativity pours various joy into life. Every space changes more or less from time to time. Every little bit of changes in the space always brings new feelings to Gamanians. Each department irregularly holds activities to celebrate festivals. Gama Island is decorated elaborately on Christmas and Halloween. As for the change of content in space, exhibition space SPACE17 in Gama Island on the 1st floor compiles and displays popular issues among Gamanians in a form of exhibition at regular intervals. Every time the arrangement is undergoing, we can see the excitement sparkling in Gamanians' eyes.
▲Every movement of SPACE17 attracts attention
Weli Lo (Ali) from DIGICENTRE CO., Ltd says, "To us, Gama Island is the most relaxing place. There are often new exhibitions and decorations. So we gather a group of meal pals at Gama Island. We're always excited about the exhibition at SPACE17. The previous exhibition of 'BIG DREAM: Flying High' organized by the Gamania CheerUp Foundation was impressive. They trained young people to help them achieve their dreams of becoming a pilot. That makes me want to join them! " In addition, he shares that he expects the new Gama Island will have a larger space because the present Gama Island barely has enough space to accommodate those hungry buddies and that he is also looking forward to new SPACE17. These two will definitely bring refreshing feelings!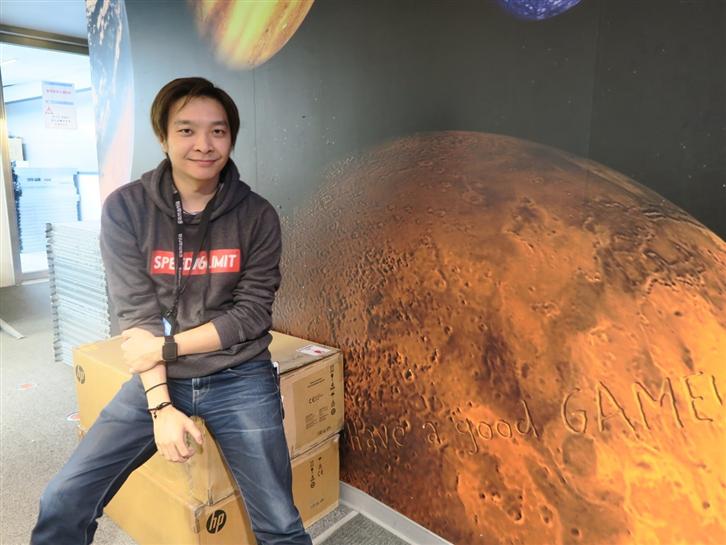 ▲DGC's Weli Lo (Ali) is looking forward to the new Gama Island & Space17
Interesting. Fascinating Findings in Living Space.
Playing is part of working. This is the unique Gamanian attitudes toward jobs. As a competent Gamanian, one should not only work hard but also play hard. We celebrate colleagues or supervisors' birthday, enjoy year-end party, hold activities for resuming business operation, observe Gamania Festival and so on. Somewhere in the space that surprises took place reminds people of the same groups of people and things at that time when they come back. GHQ's Eva Yen mentions that little episodes in daily life are actually very interesting: She is petite. One time, she came across Safety Office's Bing-Xiang Chang, who is almost 200cm tall, in the elevator, and this situation made "the cuttiest height difference" between them even more contrasting. Afterwards, she recalls this memory every time they coincidentally take the same elevator. Besides, she also shares her experiences of participating in the Gamanian Melee Tumbling Tower on Gamania Festival. The event was held in the 1st floor lobby and it was so lively that it aroused lots of people's curiosity, making them gather and watch. She thinks that this is not only an activity of Gamania but of the whole building, giving others an impression that Gamaina is a very interesting enterprise.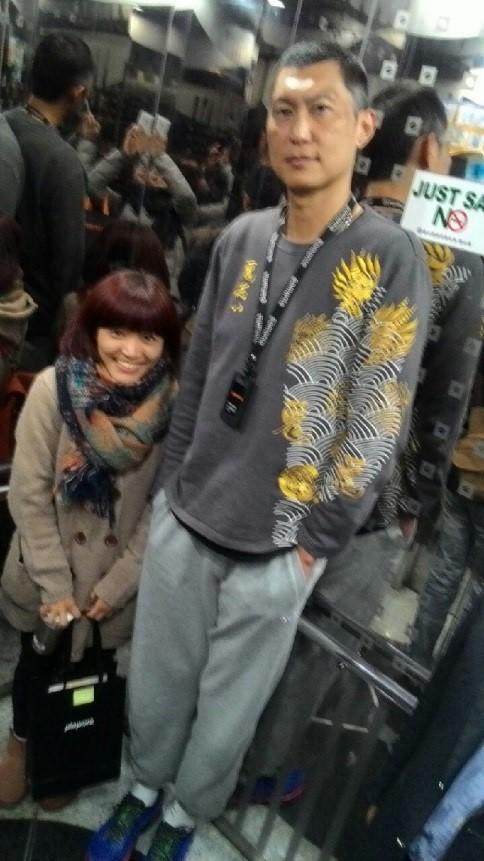 ▲GHQ's Eva Yen comes across Safety Office's Bing-Xiang Chang in the elevator.
Touching. Spaces Brimming over with Culture in Gamania.
Gamania's offices give people an joyful and positive impression. But when we slow down the pace, we find that some Gamanians spend more time in the office than in their own houses, and some consider here more intimate than home. Colleagues around are the best roommates, sharing joys and sorrows with each other. Every corner is filled with moving warmth. GTW 's Bonnie Tseng describes, "Previous Guest Center is like the living room in a house due to its function of receiving players. Gama Island is the kitchen and the 18th floor is probably the master bedroom! " The most touching thing of this space to her is that instead of a certain place, every corner is filled with Gamania's atmosphere. Warmth is everywhere!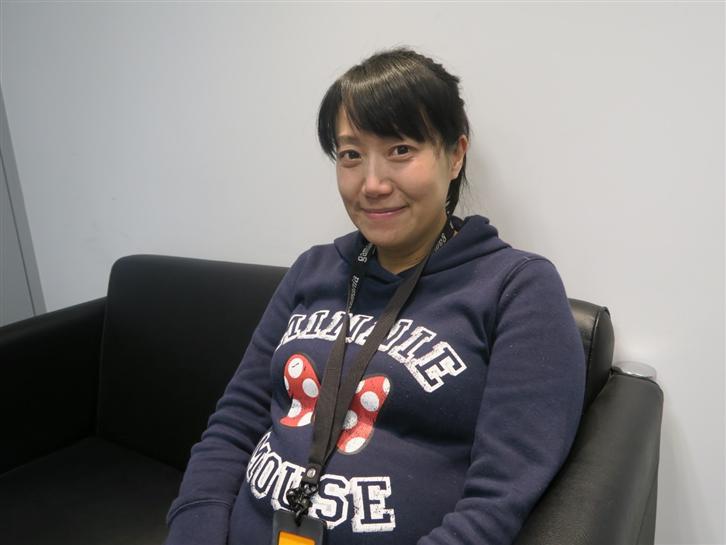 ▲GTW's Bonnie Tseng
Bonnie also shares that there is an organization similar to a Employee Welfare Committee at GTW named "Gama Well-being". They turned the meeting room on the 15th floor into a theater playing horror movies last Halloween and forced everyone to do aerobics on Youth Day. These crazy ideas are all the inspirations they come up with during their frolic in the Meeting Room 1301, where, to them, is the hallowed hall of "conspiracy". The time spent with colleagues and working partners here is gradually accumulated and developed into timeless memories. We gently pack these precious luggage and bring them along to Gamania Group's new headquarter!




Source: http://goo.gl/R0a18r