"Kevin Kelly, a technology business predictor, once predicted that in the near future, data transmission will evolve into the "oxygen era," while in the past it was the bronze era and silicon era. It means the overall volume of wireless data transmission will surpass that of its wired counterpart. By 2020, it is expected that AI and bio-tech will be applied widely, that 5G era is to come, and that the young "Z generation" will become the new force of the market. The advanced technologies and consumer trends will combine to create a new market dynamic.
For Gamania, a new milestone will be set next year. The 25 year-old Gamania is ever more creative, and it is set to create more interesting contents. As the consumer market evolves, Gamania's tasks and roles will respond accordingly. So, what will the future Gamania look like?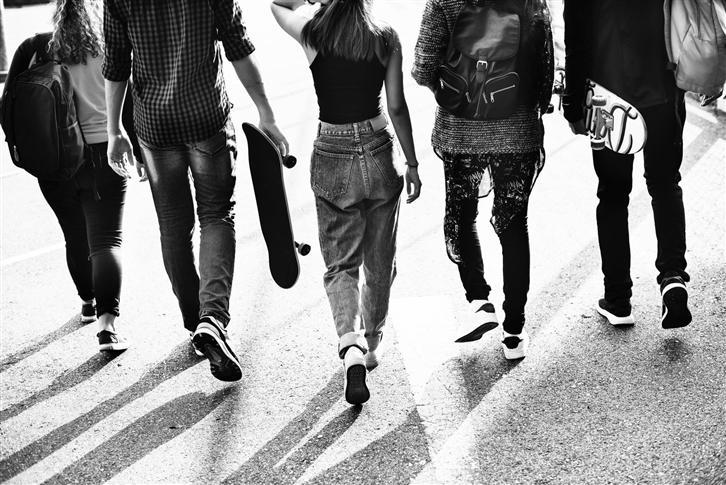 ▲ The Z generation is born in an age in which technology is booming. The technologies shape their social relationships and values. New market trends are embodied in the Z generation.
With great power comes great responsibilities – a visionary corporate
Let us turn back time to 1979. At that time, a 250 MB hard drive weighed around 250 kg and cost 10 thousand USD; in 2013, a 16 GB micro SD card weighed merely 0.0004 kg and only cost 11 USD. This shows that technologies have advanced rapidly and human life is constantly improving. Yet, something more important is deteriorating – "our environment." While our lives have become more convenient, it comes at a cost of not only money and labor, but more significantly, our environment. Seeking balance between economic growth and environmental sustainability has always been a challenge for the humans. Thus there is the saying, "the shortest way to tomorrow is when you walk back from the day after that." This line of thinking has brought corporates to take a long view and include environmental care as part of their corporate social responsibilities in the hopes of a sustainable future.
Each industry incorporate environmental care in its unique way: for instance, the Swedish furniture company IKEA proposed the sustainable strategy "People and Planet Positive" that looks at the sustainability of source materials. They use recyclable materials to produce products, upholding the sustainable concept of zero waste. The 2018 "Sell-back Project" launched in Canada allowed customers to sell back old furniture that are in good condition to IKEA, in exchange for cash cards that could be used at both IKEA's physical and online stores. This movement reduced carbon footprint and extended products' life cycle. IKEA also plans to gradually reduce single use plastic and plastic products by 2020 and uses 100% renewable and recyclable raw materials instead.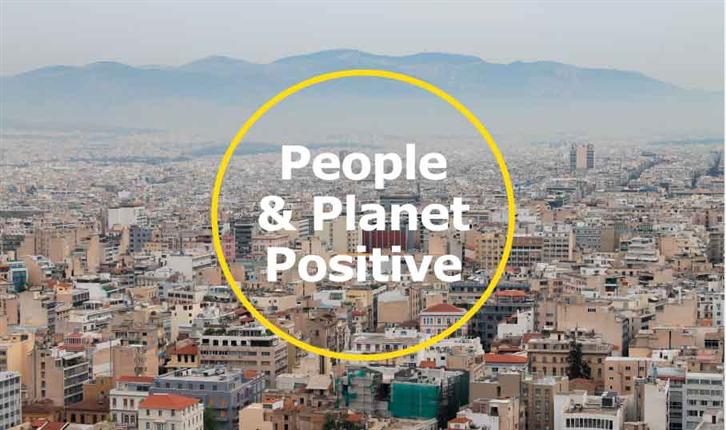 ▲IKEA proposed the sustainable strategy "People and Planet Positive." They not only think about selling furniture, but also environmental sustainability
Another company that stands by resource recycling is Apple, who debuted the 2nd generation disassembling robot "Daisy" in 2018. "Daisy" can process as many as 9 iPhone models. It classifies each disassembled part and recycles elements such as rare earth, gold and palladium. This not only protects the environment, but also prevents harmful substances from affecting human body. At the end of October the same year, on the stage of New York's Brooklyn Academy of Music, Apple presented the most environmentally friendly MAC ever. Each new generation of MacBook Air is produced using 100% recycled aluminum. This change of material reduces carbon footprint by almost a half.
Both IKEA and Apple are using innovative ways to contribute to the Earth in their respective professional fields. These pragmatic strategies are good examples for many other more corporates, to help them focus more on sustainable operation.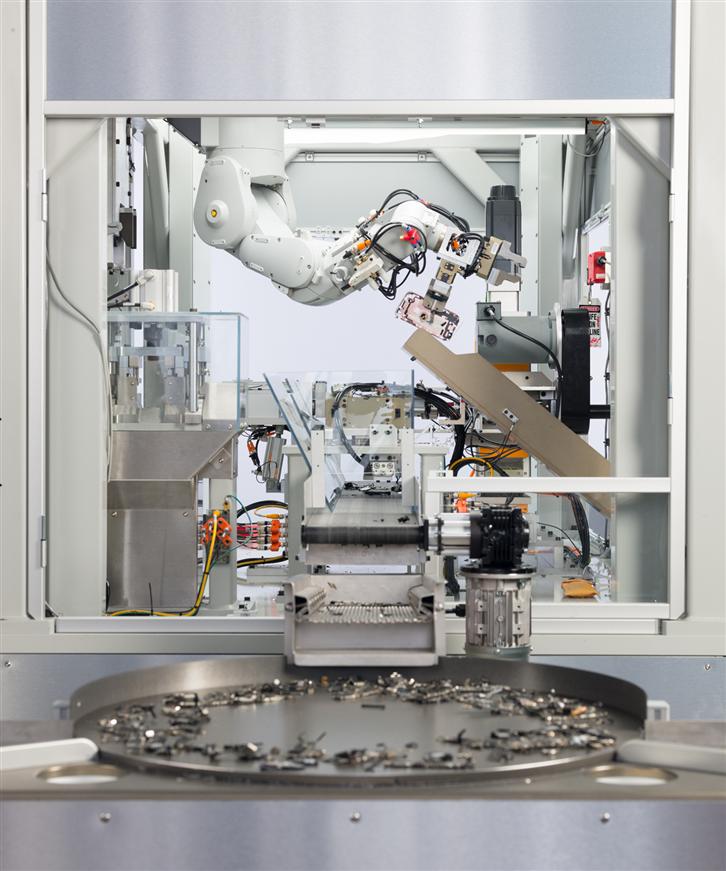 ▲The iPhone disassembling robot "Daisy" can destroy 3 iPhones per minute on average, 200 phones per hour.
Completely implementing Gamania's vision: "Co-living with the environment, and explore the unlimited possibilities of life for the people. "
No matter how advanced technologies are becoming, Internet services will always be user-oriented. Gamania, which became successful first in gaming, has always focused on human bonds. The relationship between gamers is competitive yet cooperative. The social communities formed by social interactions are tightly knit. A strong virtual community is born during gaming, creating a great volume of information flow.
A big challenge for Gamania is to respond to the ever-changing environment and the gamers' various needs. Due to this reason, the company does not limit its own imagination. Though Gamania is a gaming content provider, it also thinks about the various roles gamers, consumers, the society and its partner corporates can play. Gamania is using resources to connect the dots of life and introduce Internet functions, bringing everyone closer to each other and making people's life easier, as well as bringing out new values and developmental trends. In addition, Gamania also takes interpersonal relationships seriously and doesn't just shout slogans. We encourage our staff to take tiny steps in protecting the environment. We introduced the smart cycling machine ECOCO and completely ban disposable utensils from the cafeteria. The daily and work habits will help to raise environmental awareness.
Gamania thinks about its own corporate orientation and environmental and consumer issues; hence, the new vision of "Co-living with the environment, and explore the unlimited possibilities of life for the people" is born.
Gamania's operation codename "C.A.R.E"
Under the new vision, Gamania's new corporate value is born. In the past, it was "F.A.M.I.L.Y."; now it is "C.A.R.E.":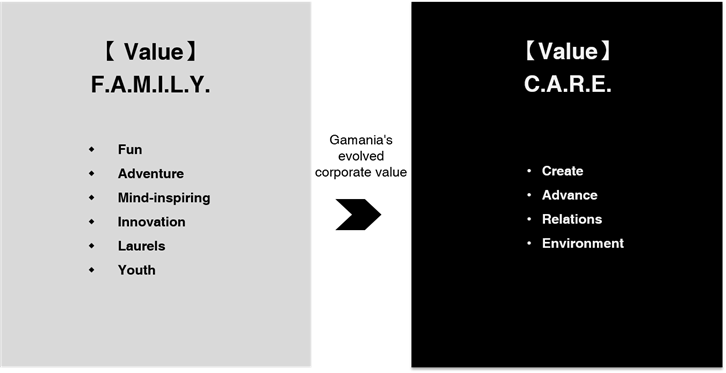 If each staff is a key joint, their acknowledgement towards the corporate values would be the linkage, creating a relationship network. A corporate relies on its corporate values for actions. The values represent a corporate's faith and soul, the fuel for development. "C.A.R.E." represents what Gamania cares about most. Gamania expects itself to excel in "Create" and "Advance"; "Relationship" means listening to what the consumers have to say; "Environment" represents its environmental responsibilities. Gamania is using C.A.R.E. as its action code for future developments:
Creativity Constant Creation
We don't do what's not interesting enough! Gamania uses innovation and creativity to build its brand values. We are the creator of values. We use our vigorous curiosity, ambition, imagination, execution and will power to create all kinds of possibilities.

Advance Non-stop Advancement
An avid pursuer of maximum advancement Gamania is constantly exploring and pursuing excellence. We are always at the forefront of technology and trends. We love pursuing new knowledge and sharpening our skills. We are constantly optimizing our services and products.

Relationship Customer Relations
With customers, you have to be both eye-catching and "heart-catching" Gamania is costumer-oriented. We create a good relationship with them and take the relationship seriously. We look into consumers' needs and explore all aspects of daily life that can bring wonderful experiences. We are always passionate and lively.

Environment Environmental Care
We have only one planet and we need to take good care of it. Gamania takes the environment and sustainability seriously. Gamania is the protector of ecology and environment. We are dedicated to sustainability. We care about our planet and our surroundings.




Photo source:
https://www.ikea.com/ms/zh_TW/about-the-ikea-group/people-and-planet/
https://www.apple.com/newsroom/2018/04/apple-adds-earth-day-donations-to-trade-in-and-recycling-program/