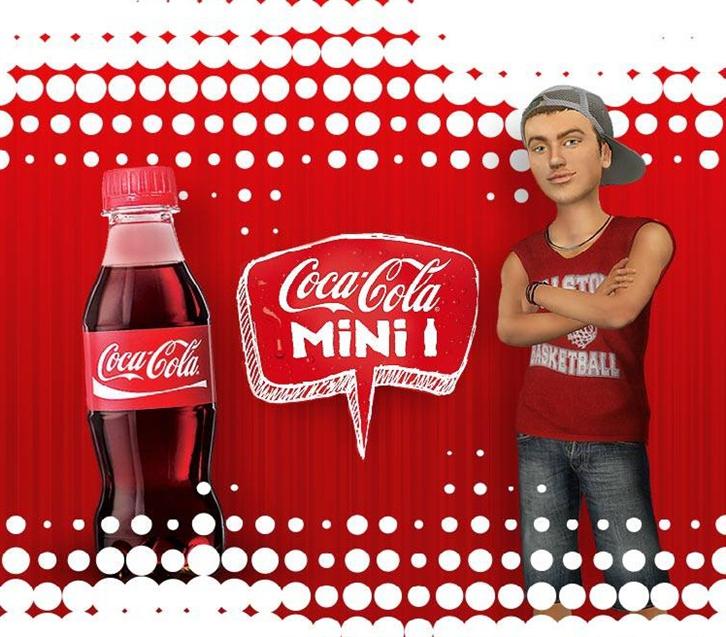 You must be used to the dull printing routines for charts and reports. Guess what: 3D printing is here to spice up your office life! 3D printing was invented a while ago and used mainly in industrial, medical and contemporary art fields. Back then it was an expensive and rare investment… until now. Whoever came up with the idea to use it in marketing was sheer genius. Let's take a look at how Coca Cola and Volkswagen used the technology of 3D printing in campaigns!
Meet Your Mini-me through Coca Cola
Have you ever dreamed to meet a "Mini-me" in real life? The popular soft drink started a promotion by customizing coke collectibles for people in Israel: You get to produce a doll version of yourself! Participants needed to download an App and create a cartoon character resembling you. You compete against others to see which artwork is more identical to the actual person, and the winner will get to take home a custom figurine produced via 3D printing. This campaign allows Coca Cola to get close-up and personal with its audience through this kind of interaction. Its brand message is still consistent: "Always Coca Cola, Always stay true to yourself". Moreover, the winner gets a free tour into the Coca Cola headquarters and witness how a pop is made. For coke fans, this is like their ultimate dream has come true.
Your Car, Your Way It is the most exciting thing ever, to get to go car shopping. But what if you could actually design the car that you want? Last year Volkswagen led a campaign called "The Polo Principle". Participants are encouraged to log onto the official site and create their own car skins. The designs will be printed into little miniature models and given out as souvenirs. There is even a chance to win your personalized Volkswagen home! By utilizing 3D printing, Volkswagen is able to offer the public a completely different user experience. Although it is "but" a small toy model, the impact is strong, and the impression stays. For good.
Reference: http://goo.gl/2wcL0Zhttp://goo.gl/gjNviO
Source: http://goo.gl/vAiCTP
—————————————————————-
About the author
gamaniabrandcenter
A blog created together by the brand center team. This team includes designers, projects, musicians, planners, innovators, aliens… etc. They demonstrate their critique and observation on marketing, brand, and design.
Blog: http: //gamaniabrandcenter.blogspot.tw/
—————————————————————–