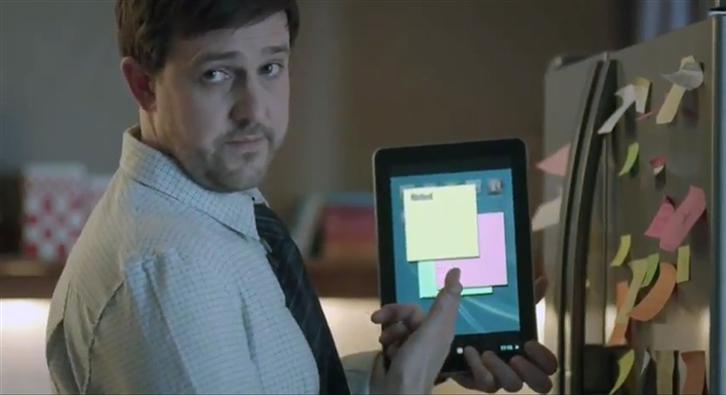 I'm fully aware that paper is a product of the past now, thanks to smartphones and tablets. Not a fan of techy gadgets in general, my iPad and iPhone are nearly 6 months old. These couple of months were a nightmare, that is! Why, you ask? As a result of my "encounter" of these things, I am now pathetically addicted to these screens– not only do I have to hide this habit from my wife, I'm pretty sure my ability to spell has gone out the window altogether. My wife confronted me with red, puffy eyes the other day: "Are you having an affair?"
Sigh. We all dreamed of owned a Doraemon's pocket, and now even though smartphones might make this dream come true, it has brought along new worries as well.
Lately I've been taking up classes again on campus. I would be completely lost without my iPhone facing my young, smart and peppy classmates. My textbook are too heavy, and my aching bones remind me so. Instead of torturing myself, I take a picture of the pages that will be covered, and just attend class with a couple of notebooks and a pen. In class, I can instantly google any term that is foreign to me, and look it up before you can say the word "dictionary". When there isn't enough time to copy down stuff on the blackboard, I just miraculously take a photo of the board, without having to endure the reluctant looks upon borrowing notes. (They love my iPhone, by the way, because its snapshot can be switched to silent mode).
I can also record the entire lecture and review again at home if I'm too tired to concentrate that day.
Smartphones indeed save my life. It has made me smarter, more efficient, and a better learner. I don't even have to stay put in front of a piece of paper with a cup of stale coffee to write a piece. My writing takes place now anytime, anywhere: in the subway, on the toilet, during WBC broadcasts, when I'm losing sleep… I write whenever I want to, and I can't help smiling to myself when I do. (No wonder my wife is suspicious.)
No more of that "love notes" thing going on in class now, either. In my younger days, love letters where at the mercy of anyone whom you need to help you pass it on. Everyone would go: "Did you see what was in that pink note during English class?" at recess. Oh, the horror. "Did you read the corny lines?" "Did the girl burst out with tears of bliss?" … Oh wait, so the fun is all gone, then. After the invention of LINE become popularized, notes become a thing from the stone age. Everybody was on LINE. Everybody had that goofy smile slapped on their faces. No one know who was talking to who, that it.
As I mentioned earlier, technology has given us more than we could ask for. It replaced books, notes, photo albums, and even love letters. Yet, with the increasing convenience of contacting one another, we are losing the quality of such interaction, and less impact is made on both ends. The revised lines in a love note and its creases of folded paper are gone. In turn, we have a flashy APP stamp and millions of other cheesy emotes. My nostalgia during long business trips are flushed out by instant Skype calls that can happen upon demand. Don't get me wrong, I'm grateful for what technology has to offer. Yet at the same time, it's hard to not feel like something close to my heart is quietly slipping away.
The following video shows you why kleenex will always have its place. A bit hilarious, yet undoubtedly true: When I fall asleep beside my wife, she drops her novel, and I, I drop my iPad…
Emma – Le Trèfle
About the author
Bruce
International advertising producer, movie publisher, and theater publicist,
a film director for Gamania productions and Manager of the Product Development Dept, JP.