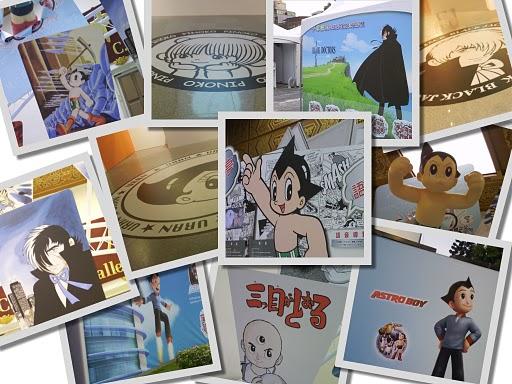 G! VOICE recommends:
"This is a creative exhibition that will make students in grades five and six revive an old dream. It will exhibit over 160 pieces of manuscripts autographed by Osamu Tezuka, the god of cartoon. The animated films and his workroom will be featured. There are 8 exhibition areas altogether. Once you enter the exhibition area, you will feel as if you are traveling in time, not only in ancient times but also hundreds of years into the future, with the cartoon characters of Osamu Tezuka. Grown-ups can revive an old dream and children can have a good time here!"
Life of Osamu Tezuka- Early Life
Life of Osamu Tezuka- Debut
Exhibition Information
Exhibition time: 9:00-18:00, July 7, 2011~Oct. 6, 2011
Venue: No.1 Exhibition Hall, Chiang Kai-Shek Memorial Hall
Events Website: http://tezuka.ishow.gmg.tw
Ticket price:
◎Full fare: 220 Yuan
◎Excursion ticket: 200 Yuan (College students or below and senior citizens above 65 years old)
◎Group ticket: Get one ticket free for every 5 tickets if you buy more than 20 tickets. However, the group must enter the exhibition hall together and the tickets must be bought on site. It applies to both the full fare and excursion tickets.
◎Parent-child ticket: 399 Yuan; this is applicable in cases wherein a parent and a child enter the exhibition hall at the same time.
◎Free: Children under 90cm (they must be accompanied by an adult); the disabled and one companion can enjoy free admission passes.