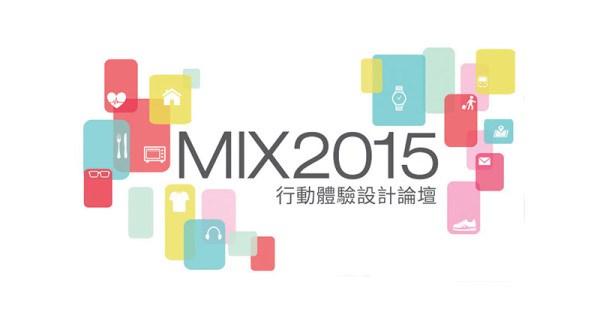 Terms such as user experience and user research are being utilized with an increasing frequency. It seems like every company is hiring in several related positions, with UX/UI designer openings springing up everywhere. Whether the content of these positions matches these job titles, I'm sure anyone working in design knows for themselves.
UserXper invited Tencent's first interaction designer, Chen Yan, to speak at the MIX2015 forum about Tencent's user experience development. This provided us with a better understanding of how a large company like Tencent implements experience design.
Mobile Interaction Experience Design 2015 – User Need Driven Innovative Design
Date: 2015/05/15
Organizer: UserXper
Main speaker: Chen Yan/Tencent User Research and Experience Design Department General Manager
Topic: User research at Tencent – User Research Innovation in the Era of Big Data
Finely Honed Skills
Tencent was the first internet instant messaging software development company in China. The company's mission is to enhance life quality through internet services. Since they launched QQ in 1999, its development has impacted how hundreds of millions of Chinese internet users communicate and live. If QQ links one person to another, then the goal of WeChat is to link people and services. To provide a convenient platform for communication, dedicated towards integration of various life functions, social service functions, and business applications.

Compared to the main profit models of China's two other largest internet companies, Baidu which relies on advertising and Alibaba which relies on e-commerce services, Tencent is the first to charge users and make a profit. Approximately 10% of their users are paying users right now, demonstrating the importance of users. User research has a respectively core position at Tencent, where user experience has been introduced into products for 10 years now. This is why speaker Chen Yan chose the theme "Finely Honed Skills" as the theme of this speech.
Tencent established a usability testing laboratory in 2005 to establish standards for usability testing. In 2008, user research was applied to the entire product development and operation process, which is mainly divided into 5 stages:
Product planning stage: research the current market situation, competitors' products, target users
Demo period: prototype testing, visual positioning
Prior to version publication: usability testing, in-depth user interview, eye movement testing
After version publication: survey user satisfaction, reputation, and backend statistical analyses
Version iterations cycle: new function research, brand research, churn user analysis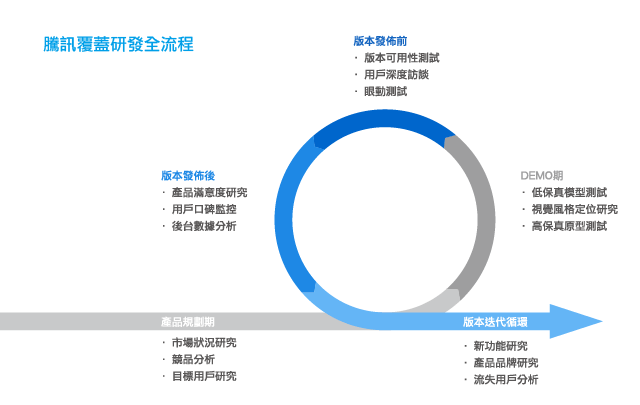 What's worth mentioning is that, within the internet industry which values novelty and speed, Tencent spent three years implementing large scale restructuring to separate the front and back end to make it more convenient for programming and design updates. This made it more effective to improve products based upon the results of user research. A move like this is rarely seen in the current industry ecology, and surely a great gamble.
Combining Evaluation System, Tools and Methodology
In 2012, Tencent developed more rapid user research methods which reduced reliance upon personnel. General manager Chen provided the practical examples below to better explain how an evaluation system can be combined with tools and methodology:
Automatic trend analysis product: microtrends
At the beginning, Tencent assigned 8 employees daily to search for user reviews online so they could understand users' product evaluations. This became a growing personnel burden as the number of users continued to grow, so they hoped to develop a tool which could complete this task quickly and automatically. The product which emerged from this background was microtrends: utilizing web crawler programs to automatically collect all related user comments online in order to fulfill three main functions: reputation monitoring, pinpointing problems, and trend analyses.

Nowadays, microtrend development has extended to eight main detection channels: Tencent Weibi, Sina Weibo, support platform, app store, Android apps, Anzhi, Baidu Tieba, official forum, services, and nearly a hundred other automatic reputation analysis products. Custom and special topic research reports can also be provided. For example, microtrends can discern discussion popularity during a certain time period for something like the red envelope service launched a while ago. It knows that some users still utilize it as a channel to make minor transactions between friends even long after Chinese New Year has passed. Access to this type of information means one can launch corresponding service and marketing tactics.
Survey Research System: Tencent
SurveyTencent has approximately more than 20,000 employees, of which more than 50% are engineers. When external contractors cannot fulfill their needs, the company considers developing its own solution. For example, their survey research system which was established and designed according to their own needs. The advantages are that there is a unified survey platform, standardization of commonly asked questions, and accumulation of user data. This system has established user relationship chain calculations to predict the relationship between users, smart identification of users' Chinese names, English names, and even nicknames to enhance precision of the overall system.

This survey system currently serves more than 90 departments, creating nearly 7,000 surveys. A total of 15 million effective survey responses have been processed. From the figures above, it's not hard to imagine why Tencent needed to create its own survey system.
For those who are interested, the Tencent survey system is now open for use by QQ users. Xiaomi and China Central Television have both utilized this system in the past.
Online Sample Database: Cloud Platform
Tencent users account for at least 90% of internet users within China. This means the online sample database of Chinese internet users which they have established is representative to a certain degree. Based upon the fact that these real, high volumes of real-time user information is unique from past purchases of data from third parties, Tencent created an internet behavior monitoring database, their cloud platform. Continual evaluation and monitoring is conducted regarding brand competition status, carrying out in-depth exploration and analysis of changes and trends. For example, one can obtain information about how much time a user spends on each app daily, and which apps they use at each time point. From this, continual tracking and issue analysis can be conducted by determining whether or not user behavior is congruent with designer's projections, or what the differences between one's own products and others' products are.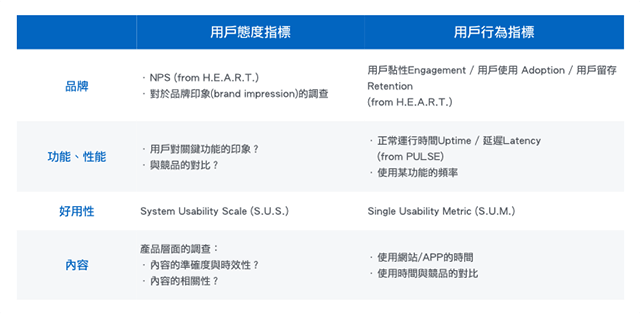 Through utilizing the three aforementioned tools and methodology on WeChat's Chinese New Year red envelopes, microtrends provide understanding of users' comments and feedback on CNY red envelopes, the survey research system provides understanding of the attitude users have adopted towards the red envelopes, while cloud analysis provides insight on user actions as they vie for red envelopes. Comprehensive analysis is conducted on user participation and subsequent attitudes, even regarding now much traffic servers must endure at the same time point. Armed with these evaluation systems and tools, Tencent is able to conduct product version updates through an evidence-based manner, taking user feedback into more consideration when making every decision instead of merely relying on personal experience or theories on paper. This enables implementation of truly user value oriented design philosophies.
Integrating User Ranking into Corporate KPI, Key Product Experience Assessment
Regular internet companies conduct performance assessments for their product department with indicators such as: product user base, number of active users, revenue and cost control, etc. Due to how much Tencent values the user experience, it includes combined user ratings too, divided into quantitative research (internal Tencent surveys, external surveys, microtrend figures) and qualitative research (on site user testing, expert field evaluation, barrier free testing). Representative products from each major business group is selected for assessment each year. Average score on these indicators is approximately 85%
The importance of user research extends beyond just tools and methodology. It must inspire recognition amongst colleagues in order to penetrate corporate culture deeply. All new Tencent employees take courses which cover user-oriented principles during training and care is taken to ensure each employee understands and identifies with the brand's products. During the year end employee conference, not only are there traditional speeches from high level managers, Tencent's clients are invited to share their experience, implementing a user-focused spirit.
Conclusion
In the era of the internet, where things can change at a moment's notice, Tencent's products are always on line. They use does not end when the user goes online, but continually explores and updates. This is why agile design is implemented internally during development. The PM, designer, engineer, QA personnel, and other related personnel are placed at the same table to facilitate rapid exchanges and proposals. This enabled them to launch a new product within two months and carry out updates weekly, according to user feedback, achieving a balance between commercial value and the user experience.
Take the ever-popular WeChat for example, it had to be launched earlier than its competitor, Mi Talk, in order to occupy market share. How could a piece of software which was developed for merely a little more than two months be complete enough to provide users with a satisfactory experience? However, Tencent's approach was to launch the software first and then update it, conveying this idea to users, "though our product may not be the best right now, it will continue to improve." They competed to secure the market before increasing user adhesion. From this it's clear that a short development period is no excuse to overlook the user experience. Judging from Tencent's experience, implementing user experience is no easy task. It requires compliance from all parties including clients, the company, employees and more to make UX a spirit and culture, not just a mere slogan. Even a large scale company with a multitude of resources like Tencent begins by implementing usability user studies. It has taken them ten years' time to develop the current system which keeps their company at the forefront of the Chinese internet industry.




Image source: redrawn from speaker's presentation