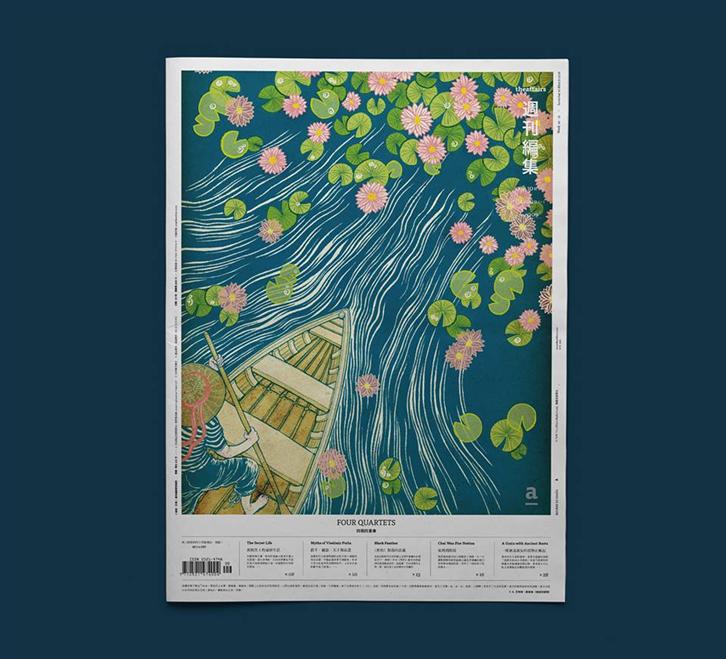 ▲ (A photo from the Facebook Fan-Page of "The Affairs")
"The Affairs", a newspaper of the new era, was founded in Summer 2017, and began its fundraising plan in Winter 2017. People are easily overwhelmed by the amount of quick, short and fragmented messages in the contemporary society. "The Affairs" hopes to give subscribers a chance to sit down and read a newspaper that is completely different from the others in terms of its value, content, and typesetting design.
What is different?
Everything is different.
For its outer appearance, "The Affairs" chose to use two newsprints that have never been used before in Taiwan, the pale pink and high-bright newsprint. The newspaper also chose to use rotary printing presses over the traditional printing machines. Therefore, the printed copies are less likely to be washed out or blurred when reading, further improving the printing quality of newspapers. But at the same time, it is necessary to fold and pack the printed newspapers manually.
In terms of the content of the newspaper, different from the strong focus on violant and pornographic topics as found in the other newspapers, "The Affairs" is infused with new perspectives on social affairs in this new era. The newspaper not only features interviews and reports from the in-house editorial team, but also collaborate with more than fifty authors and professional writers, and has even been authorized to translate publications such as "The Reporter", "New York Times" and "The Guardian" into Chinese.
"The Affairs" proudly presents itself as "the most beautiful newspaper". With Aaron Nieh as its Art Director and Cover Designer, "The Affairs" also conduct frequent collaborations with talented designers and creators. The newspaper not only has intriguing content, but also a beautiful appearance, which makes it all the more comfortable to read for its subscribers.
Is such a newspaper, both hugely innovative and costly, able to strive for more recognition and attract even more subscribers to achieve sustainable development ? And thereby change how reading and listening are like in the modern society? We will only find out after the end of the fundraising plan in February 2018.