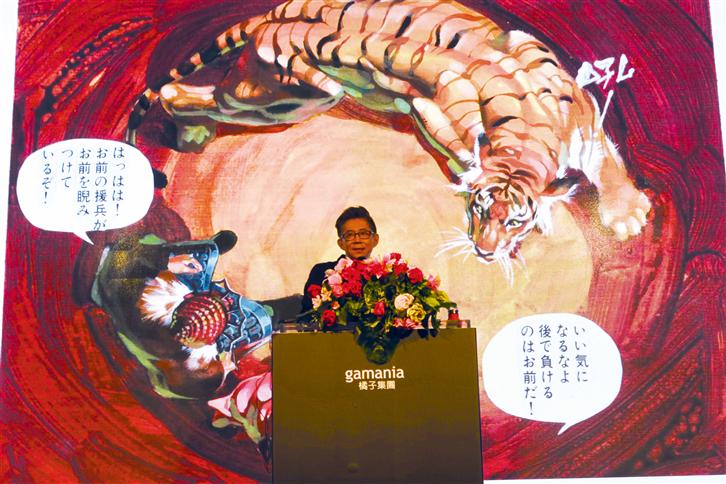 The great exhibition "the Legacy of Chen Uen Art Life & Philosophy" held at the National Palace Museum since June this year showcased the comic manuscripts left by the deceased Chen Uen, a comic master. These manuscripts brought the brilliant creation process back to life. As the first comic artist to have an exhibition at the National Palace Museum, Chen Uen's loftiness is a focus and also a controversial issue. Since Gamania, a long-time game player, is inseparable with "image," Zhong Meng-shun, the curator of the Chen Uen exhibition and also one of Chen Uen's disciples, was invited to talk about the comic environment in Taiwan and Chen Uen's creation process.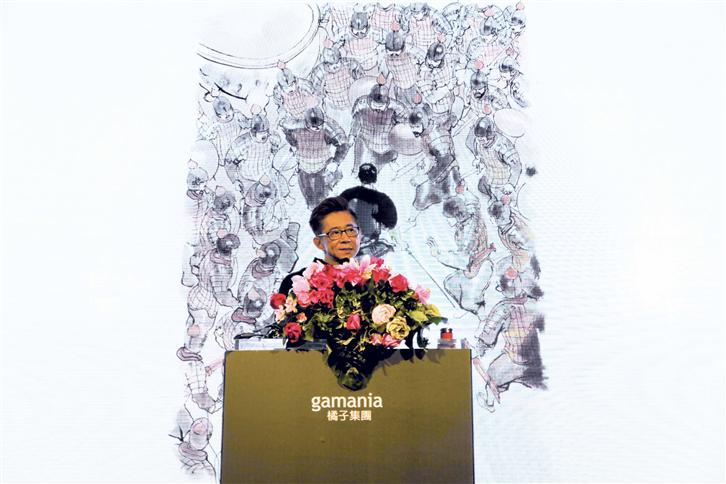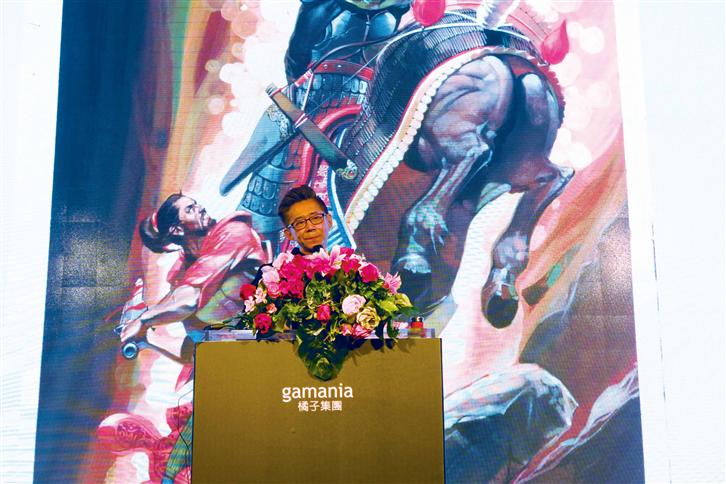 Games and manga are like twins looking for shimmer in the dark
"Although I'm a layman for games, there are a lot of similarities between games and comics." explained Zhong, "One of them is their value has long been ignored by the conventional Taiwanese society. A somewhat pessimistic conclusion was given at the start of the speech. Yet this is the dilemma that all game- and comic-related staff have to face. Taiwan's neglect of the image culture gives birth to the controversy over Chen Uen's exhibition. About this, Zhong thinks some clues can be found from Taiwan's Comic Exhibition. "Have you noticed that there is never an exhibition elsewhere around the world that showcases only Japanese comics as those in Taiwan? Basically, those who save the earth are always Japanese, supermen are always Americans, and martial heroes are all Hong Kongers, while the idols of young people are from China." The whole audience grinned. But his words forced us to think why we always lack an iconic image hero in Taiwan.
Taiwan should learn from Japanese and Korean governments on how to enhance the competitive edge of the image culture
The neglect of the image culture in Taiwan, Zhong thinks, is related to the neglect by the government. I recall the past exchanges with Koreans long ago. The establishment of Manhwa Contents Agency, Korea Game Development Promotion Institute (KGDPI), and KMCA by the government best describes how Korean government values their image asset. Also, Korean government knows well how to support comic artists. It not only provides studios to certified artists, but also organizes international exchange events for them. "The Korean government invites comic publishers worldwide to Korea, allowing comic artists to sell their stuff to costomers face to face. Simply put, Korean comic artists need not to go abroad because the government brings the whole world to them."
As the largest comic producer, Japan also offers a great number of facilities to comic artists. "When Osamu Tezuka (author of Astro Boy, Black Jack, etc.) came to Tokyo from the countryside, he rented a worn-out house called 'Tokiwa-sō,' which was reserved by the Japanese and became the name of the comic artist site." Instead of providing money like Korean government, Japanese government solves the housing problem by renovating old houses and offering them to young comic artists coming to Tokyo at low rental prices. When speaking of this, Zhong said with a heavy heart, "This is, if exaggerated a little, a cultural war — true and cruel ." In the past, every industry always fights on its own, and "now it's a war at the national level, but no one in Taiwan take it as a war."
Zhong thinks that, with the insufficient cultural awareness across the island, Taiwan's comic industry will face more difficulties. "The problems are not limited to the comic talent drain. Another problem is Taiwan will not have comic artist platform in the decades to come." In a digital era, online platforms are key to success. "The renowned online comic platforms Comico and Webtoon are actually from Korea. Therefore, even if Taiwanese artistists continue painting, these images are owned by foreign companies. It will grow to be a great concern. Yet, no one notices that nowadays."
With the first comic exhibition ever in the National Palace Museum, "Chen Uen is a groundbreaking artist"
Looking at the difficulties that face Taiwan's comic industry in a broad perspective, you'll find it is even harder to bring comics into the National Palace Museum. But Zhong made it. The Ministry of Culture organized the exhibition "the Legacy of Chen Uen Art Life & Philosophy", which created a sensation even before it was opened. It drew attention from domestic and overseas new and old readers. What's more, Taiwan's popular band Mayday was invited to produce the theme song. For Zhong, Chen Uen's artworks are not just comics. "I think Chen was an artist highly underestimated in the art history simply because he was a comic artist. Few people see his works as pieces of art. But you cannot deny that he was indeed a groundbreaking painter." When speaking of his teacher Chen, he cannot hide his pride, "People always copy from photographs or models when they do realistic paintings. But, with wild content in his realistic paintings, obviously Chen didn't do that. Not to mention that there were no computers or Internet 34 years ago. It was not easy to gain information. But he could do paintings from multiple perspectives out of thin air. How could he make it? Zhong said with a smile, "That was why Mr. Chen amased us."
Looking back at Chen's works, Zhong recalled them one after another, "Chen's early works resembles Hong Kong comics. More realistic, complicated and meticulous. Later, he differentiated his works from Hong Kong comics by adding sketch to his works." Exquisite and fine brush strokes make Chen's paintings more saturated and thick. "Later on, he pioneered to combine calligraphy and realistic paintings. This is what most people are familiar with. After that, he put in the "abstract" element, pushing the realistic and abstract styles to the limit." For example, the details presented in the "nail-size" painting were all experiments and transformation undergone by Chen when drawing realistic paintings.
In addition to painting, Chen was also a pioneer in the design field. "Chen liked to transform objects into other images. For example, he turned pencil shavings into a fighting technique of the martial arts. Besides, he was also the first one to embed bronze into armors." During his creation journey, Chen put more emphasis on "thinking" and "observation" than painting itself. "He liked to hide things in his paintings. Painting was a piece of cake to him, so he never thought he should be proud. But once he successfully "hid" something in a painting, he was so contented." Take his work "the First King" for example. There is no courtier or eunuch in the palace of Qin Shi Huang, except a river and a mountain. Zhong explained, "The heshan (literally meaning rivers and mountains) referred to the whole country in ancient times. But without interpretation, reader would never understand the metaphor. He did it just for his own satisfaction (grin)." Chen's creation with "an innocent heart" enabled him to bring comics to all around the world. He was hailed by Japanese "Asahi Shinbun" as the most gifted "genius, remarkable talent, prodigy" in the comic industry over twenty years. Spanning two centuries, the story of a generation's master continues to influence tens of thousand readers, immersing them in the profound and beautiful gallantry in an everlasting manner.