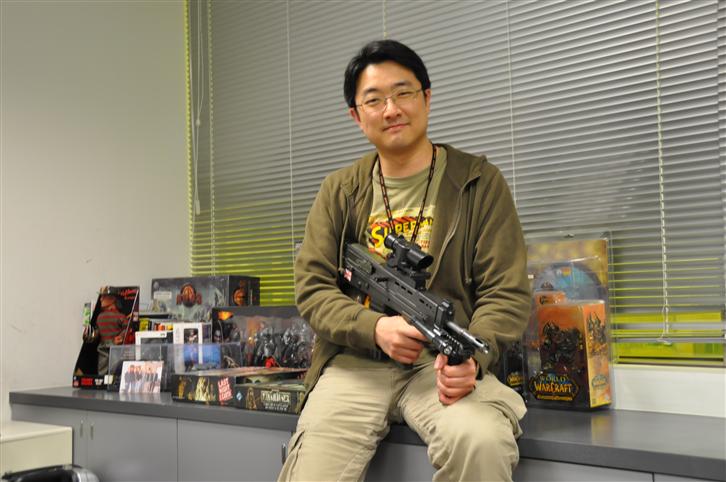 ▲Senior Supervisor of R&D department
If game equals fun, the routine of R&D department in Gamania can be called as the process of making fun. However, they are playing professionally and consciously.
The senior supervisor of the R&D department, Cookie (Rao, Min-Han) pointed out, "Essentially, although our responsibility is to focus on the games the greatest difference between us and the players is that we are playing consciously. While most players are luckier than us (laugh), because they can simply enjoy the fun of games."
Building a Fun Theme Park
The so called "play consciously," Cookie suggested means the research, analysis, and execution of developing a game. "We need to produce 'fun games' within limited time frame. In order to achieve such result, we must play 'professionally.' We have to make careful observations on games in the market and simulate the behaviors and attitudes of players to construct each detail of the game. Frankly speaking, this process is like building a theme park which requires research, analysis planning, and using creativity to combine these elements. We have to consider users' feelings during the process and make effective adjustments and optimize it after. Such play is highly professional and required a sophisticated plan."
Work until the Sun Rises
Because the professionalism and planning are highly demanded, Cookie suggested that the team must try their best to understand the core value of each project – the essence of play. They spend most efforts and time on controlling details and quality of each game. Especially before the launch of the game, they'd spend tremendous efforts and resources to make adjustments. "I remember during the development period, the interface of a game was modified and adjusted for more than twenty times. Once, I was too busy adjusting a version that I stayed in the office until the next morning and saw the sunrise." The attitude indicates the demand and persistence that Cookie, as a game developer, possess in pursuit of the quality of product.
Stimulate Work with Play
In addition to playing professionally during work, Cookie also arranges a period of time for the colleagues in R&D department to play board, card, or puzzle games every week to hone people's knowledge of the game and help them relax and subsequently inspire more creativity. Furthermore, Cookie mentioned that whenever there is a trial version of other projects available, they'd become the test players, experiencing the game through players' angel. In that sense, work can become a kind of play.
When being asked about the most important aspect in work and play, Cookie paused for a while and answered with a smile on his face, "Concentration." Cookie suggested that only with concentration can one be well-rounded at work and able to put the creative ideas into practice. It can also apply on play, that only with concentration can one carefully savors each moment in life and enrich it throughout the process. So essentially, work and play complement one another.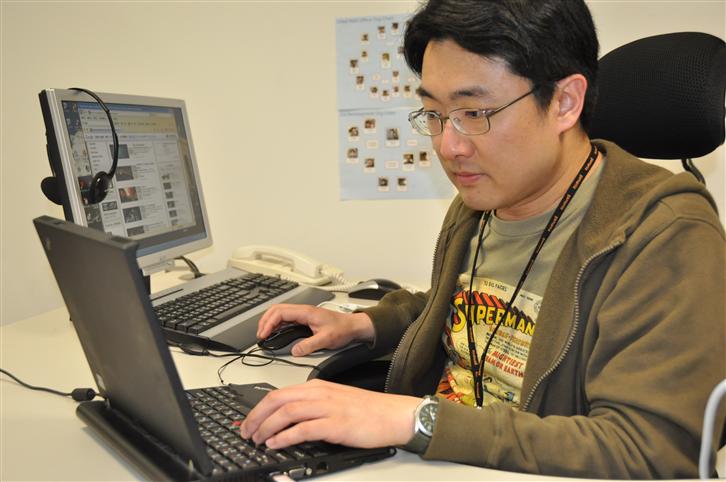 ▲Cookie constantly checking project data and information before the formal photo shooting, wouldn't want to waste any time.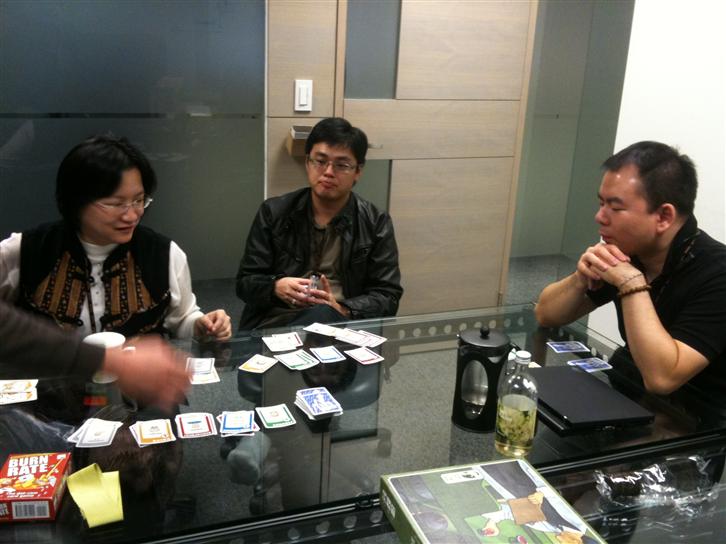 ▲The R&D department throws weekly board game or puzzle to hone everyone's knowledge on how to play games.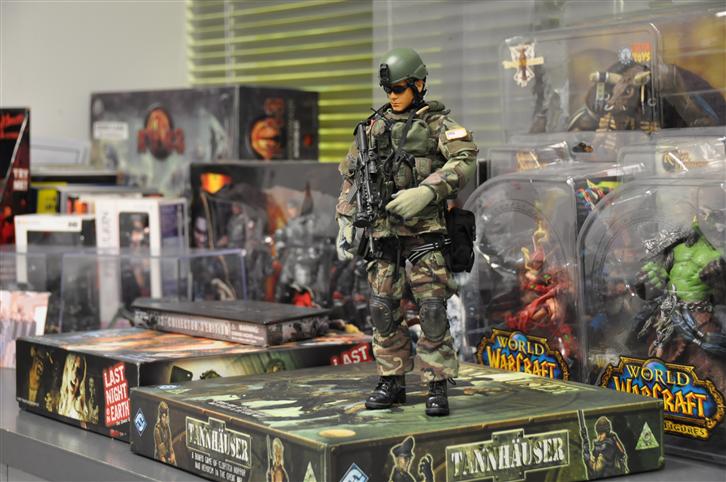 ▲Vivid TANNHAUSER military figure is among one of Cookie's favorites.