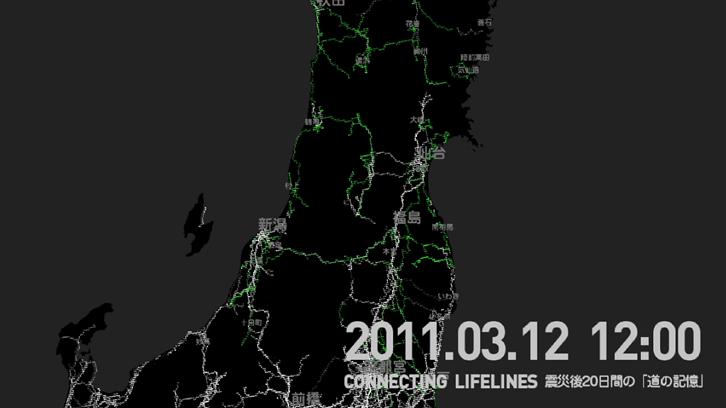 Remember the 3.11 Earthquake in Japan 2 years ago? That was the first time the impact of such disasters really hit me by "witnessing" it with my own eyes. (A few colleagues and I hung around the TV all afternoon watching live broadcast. We were in awe of nature's cruelty, and and the same time, impressed with how fast the Japanese new reporters were able to get there.) It was unreal, almost as if watching a movie. Before this, there has not been an occasion where the actual happening of a natural disaster is fed to viewers live. It is often afterwards, but never right at that moment.
The first thing at hand is to get a clear picture of the accessible routes in and out of devastated areas. Honda launched the "Connecting Lifelines Project" 20 hrs after the initiating quake. They urged clients to upload feeds concerning traffic information via their 3G Internavi system, allowing authorities to figure out more possible ways to rescue people or import supplies.
With Honda's built-in Internavi system, real-time feeds are made through 3G internet. Within that one hour of the earthquake, Honda utilized their information to max and tracked down "which roads still have cars running, which are are blocked, which haven't had any activity going on for that last 24 hrs…" etc. Honda immediately sent out these images in satellite map form online, amazingly within 20 hrs. The site was public and accessible to all. Honda also was the first corporation to offer live feeds.
This tiny act of kindness became the talk of the year. It developed a viral buzz of how bits and pieces of information could be collected to save hundreds of lives. The car owners themselves also participated in this movement and helped provide crucial reports. These information later became the prototype for Google's "crisis map".
Never would one realize how inspiring a sparkling dot on a map would be. It represents humanity, a concept that transcends language and cultural barriers. It is what "love" is about. 
You never forget the one that changed your life!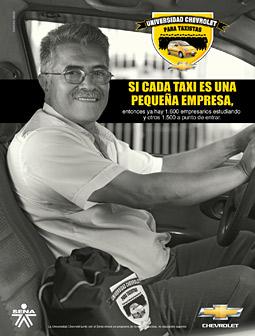 ▲What is your impression of a taxi driver? Uneducated, uncultivated, or just simply crude?
Chevrolet knows how the majority views taxi drivers… Let's just say they aren't particularly labeled as social elites. There are over 100,000 drivers alone in Columbia's capital, Bogota. Most of the never went to college and have no clear plans for their future. Naturally, no one ever taught them "how to be a good taxi driver", either. GM Co. decided to change all that by inviting these drivers to enroll in the Chevrolet University for Taxi Drivers!
This institute is not limited to Chevy drivers, but all taxi drivers in Bogota. It consists of 130 hours in total– 5 hours of classes a week for 6 months,– including language and business, and allows its students to work around their schedules. The classes are supplemented by a 30-minute program each week on a local radio station that they can listen to in their cabs. The graduates receive a "Technicians in the Administration of Individual Passenger Services" certificate after they complete their courses.
Chevrolet University also hosts a very formal public graduation ceremony every year, no different than a normal university's. How cool is that!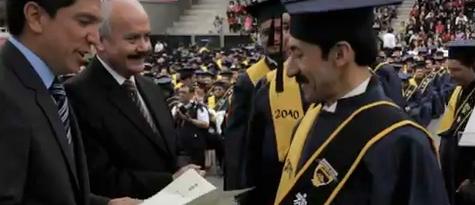 ▲Although it isn't an official diploma, Chevy University takes their graduation ceremonies very seriously.
This sort of advertising blitz, although not directly promoting sales, has established an strong and long-lasting appeal for its brand image.
The relation between brands and consumers is not always about the product itself. Sometimes its about the people. With this sort of act of social giving-back, it would take its competitors much more than a few discounts to distract their customers! 
Source:
The Inspiration Room, HondaInternavi01 (YouTube), adage, bbdoworldwide (YouTube)