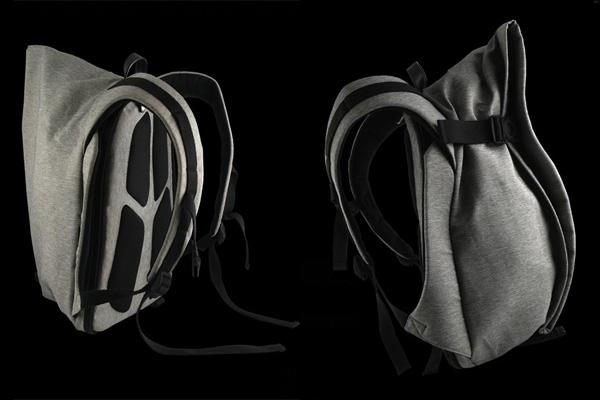 Will we enter the "Post-PC Age" in just another few years? I am not sure myself, but the laptop is still the best option for mobile computing right now (maybe it will be replaced by the ASU Eee Pad Transformer? I hope not!). Since you are going to take your laptop with you, you should pick a laptop bag that is distinctive, practical and perhaps even fashionable!
Here I am more than happy to recommend COTEetCIEL from Paris. The main reason is because COTEetCIEL knows how to achieve just the right balance between technology and fashion so that even a 3C product accessory that looked geek now looks chic.
Damir Doma, the Director of Design at COTEetCIEL, has a very different background compared to other industrial designers. As Damir had "served" top fashion designers Raf Simons and Ann Demeulemeester, this is why COTEetCIEL accessories always manage to achieve a distinctive minimalist look. There is just something that screams "haute-couture" about all the "clothes" for iPhone, iPad and MacBooks.
My favorite product is this backpack with multiple spaces (if you carry the laptop in an over-the-shoulder bag you are going to end up with a stiff neck and sore back). It not only features an eye-catching leaf-shaped design but also comes with ample storage in the form of seven pouches and two compartments. Note the ventilated, shock-reducing design where the backpack touches the back and shoulders. The straps are also an integral part of the bag so it doesn't feel too tight and is also more stable. With this laptop bag, instead of looking like a tech geek you will now look an urban nomad.
COTEetCIEL Reel
(影片連結錯誤 !)
——–
About the Author
gamaniabrandcenter
A blog written jointly by the staff at the Brand Center.
Articles include insights and observations on branding, marketing and design from designers, producers, musicians, exhibition organizers, creative artists and aliens…
Blog: gamaniabrandcenter.blogspot.com
———