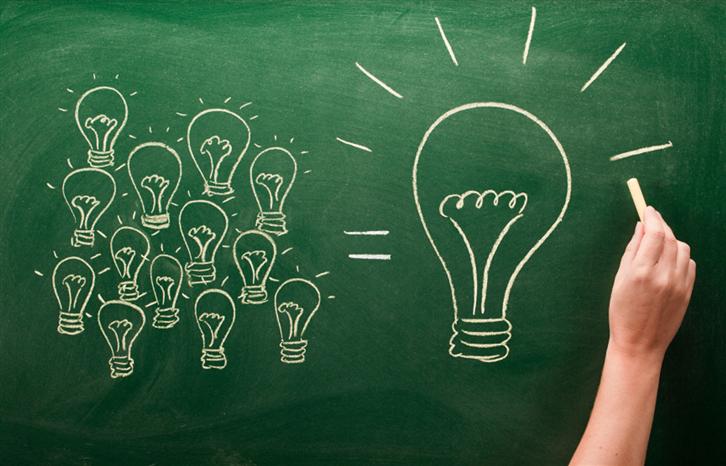 In the past two years, the term "co-creation" had emerged frequently. Michael Dell believed that co-creation could create excellent opportunities for Dell. A.G. Lafley, former CEO of Proctor & Gamble, felt that a brand must be created alongside customers, involving them in its co-creation throughout the entire process. BMW, SONY, and LEGO have all established online platforms for co-creation. Have you still been working hard all by yourself when all these Fortune 500 companies have begun actively integrating consumer co-creation into their brand strategies?
What is Co-Creation?
The old business model of brands creating products and values that consumers purchase with money will gradually be replaced by business models that originate from the concept of co-creation. The co-creation concept puts consumers at the center of the brand value creation process. They no longer have to worry about not being able to find the right product amongst dozens on the shelves. Consumers are no longer passive, but active participants in brand R&D, marketing events, advertising ideas, and even pricing strategies. This seemingly daring strategy is being implemented by many renowned brands right now. How should the concept of co-creation be integrated into the corporate value chain? We will share two success stories below.
LEGO IDEAS: Incorporating Consumer Participation into Product Development
As LEGO fans tend to love creating and discussing their creations, LEGO formed the LEGO Ideas platform, a dream stage where LEGO projects have the opportunity to become real products offered on the market. Once an individual submits a project, they must garner 10,000 supporter votes within the specified time period for LEGO's product development team to hold a meeting discussing its product potential. Projects that pass final approval can be purchased on the market! LEGO allows fans to provide ideas for new products, vote on projects with the most product potential, and input the prices they are willing to pay. This captures consumer preferences and acceptable price ranges accurately, successfully blurring the line between consumer and brand to make consumers part of LEGO. This partnership-like relationship has elevated the loyalty of LEGO fans far above that of its competitors.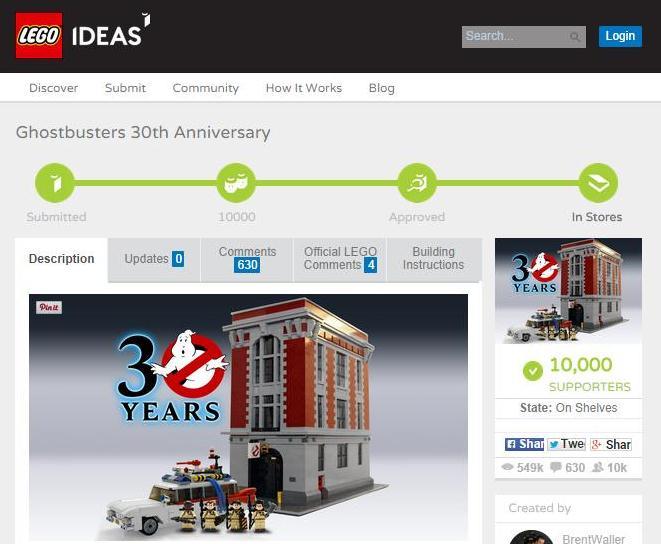 ▲The Ghostbusters 30th Anniversary Lego commemorative edition was a product shared on the LEGO Ideas platform and brought to market through public support.
Doritos:Daring Use of Layman Made Commercials
The American football championship match: The Super Bowl is an intense advertising battlefield for companies to promote new products and increase their notability to 100 million viewers. Take 2014 for example, each second of advertising cost NT$120 million. The high stakes and wide audience poses an enormous risk for companies that take out ads during this period as no one wants to embarrass themselves after spending hundreds of millions. This is why Doritos held the Crash the Super Bowl event, asking the public to create Doritos' Super Bowl ad. All participants did their best to promote their creations and the event in order to win the US$1 million prize. The event soared in popularity for 5 months. These layman made Doritos commercials often end up audience favorites once the Super Bowl end. Doritos' success in seeking public creativity demonstrates the plausibility of using co-creation as a concept in corporate advertising and marketing strategies.
The 2014 winner's video, Doritos Time Machine
Of course, allowing consumers to take part in the co-creation process is not without its risks. Take the #myNYPD event which the New York Police Department implemented to enhance their image. They invited internet users to share photos they had taken with NYPD officers on Twitter, which ended up becoming a channel for internet users to vent their discontent. Within the span of a few hours, the official NYPD Twitter account was flooded with photos of excessive force used by the NYPD. This became an international scandal which inadvertently promoted a negative image of the NYPD. From the NYPD's scathing experience, we learn that a brand with a potentially negative brand image must think carefully before inviting consumers to take part in brand co-creations!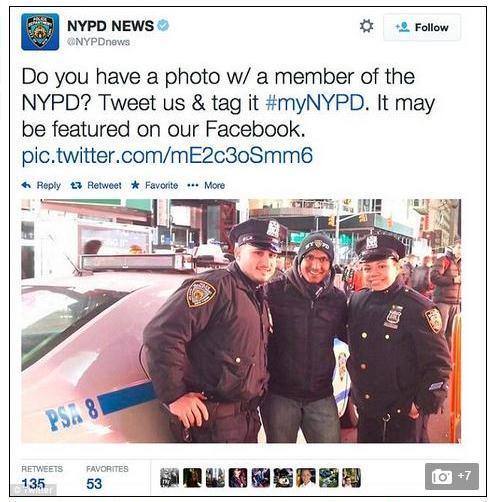 ▲Due to many incidents where excessive force was used by the NYPD, this originally well-intentioned event became a channel for New York internet users to promote negative images.




Photo Sources:
http://goo.gl/ZN9vRQ
http://goo.gl/j8oz7a
http://goo.gl/c2ZefJ

Reference:
http://goo.gl/dof2Kq