Some say Paris is a city to fall in love; well, "Betty Blue" can be the hottest romance movie in this city.
When the movie was first released in Paris 30 years ago, it created such a sensation; the full version of the Director's Cut was then released in Taiwan after 30 years. The main actress is like a charming thorny rose whereas the main actor is a gentleman who goes with the flow. They have a crush on each other. Starting from the first second to the last second in the film shoot, they are crazy for love as if they were just meant to be. They could have killed each other also for such love.
The original film was called 37°2 "le matin" (French, meaning "Morning at 37°2"). It seems hard to understand; yet, such movie title involves a lot of entertainment in it. One must have a passionate spirit to get up early in the morning with a body temperature of 37°2 so that the body will react to the mind. The reason for getting excited can be out of lust, ecstasy, or deprivation. All of these may not be something like a quiet lake or the ebb and flow of the river.
If you don't ever fall in love once with a strong vow in this life, this movie may make it up to you. If you ever felt pain that goes straight to the bone when falling in love, this movie will once again remind you of such pain in the heart.  No matter how you look at this movie, the charm of Betty Blue has kept its full blossom for 30 years and will not fade away.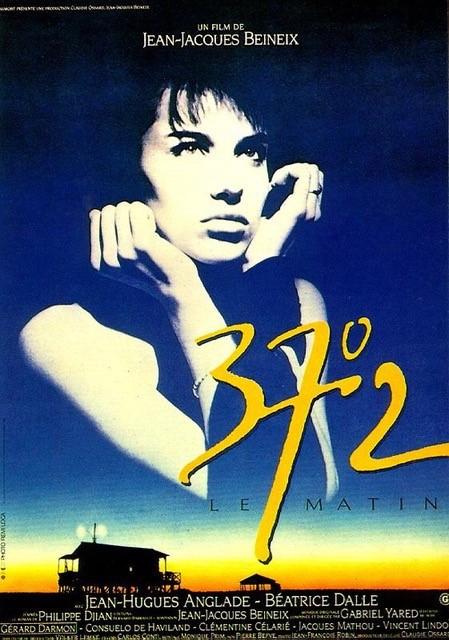 Photo source: @movies
Director: Jean Jacques Beineix Screenplay
Writer: Jean Jacques Beineix
Actor/Actress: Jean Hugues Anglade/Béatrice Dalle