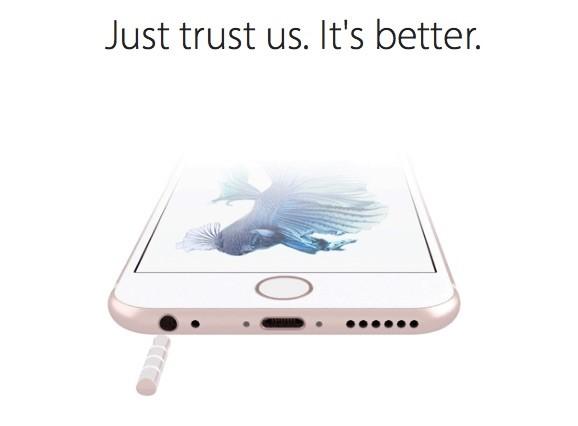 Today, when this article was written was also the launching date for Apple iPhone 7 (Sep 7th, 2016.) Undoubtedly, there will be news and pros and cons comments about Apple all over the social media. But what interests me the most are two non-3C brands. No comments about how magic iPhone 7 can do or what innovations Apple has made this time, those two brands made a witty joke about Apple and, in the meantime, created brilliant media exposure for the brands.
Stop Envying! Transform iPhone 6 to iPhone 7 in One Second
Among various market forecasts for the new iPhone, one that attracts the most attention is the huge controversial decision of "dropping headphone jack." When everyone is making wild guesses of "Will it be true? Shall we throw 3.5mm headphones to the sea to make new land…?"

▲As expected, iPhone 7 drops the 3.5mm headphone jack with Lightning adapter instead
As expected, Apple really drops the headphone jack. Instead, a redesigned pair of EarPods is introduced and a 3.5mm Lightning adapter is shipped with the iPhone 7 to solve the problem. (Or one can choose AirPods headphone that looks just like electric toothbrush replacement heads.) However, none of those solutions clears out debates about this design decision.
▲The odd looking AirPods headphone that looks like "electric toothbrush replacement heads"
The net went wild for one lightest-ever Apple product, Apple Plug, that could transform your iPhone 6 to iPhone 7 in one second. It looks so real at the first glance. "It was not 2009 that there was no floppy disk drive or headphone jack in your mobile phone. When iPhone 6 and iPhone 6s were first introduced, we were not ready for the future. But now it's time. Apple Plug is the most perfect solution to connect useless shining aluminum headphone jack to the future," she said. "Innovation could not always be seen by the human eyes. But if one looks closely at the Apple Plug, one could discover that it can seamless fill up the outdated headphone jack and transform the old phones from last year to the latest Apple masterpiece. Once Apple Plug is plugged in, it cannot be removed. But why one wants to? Unless one wants to downgrade? We don't really think so!"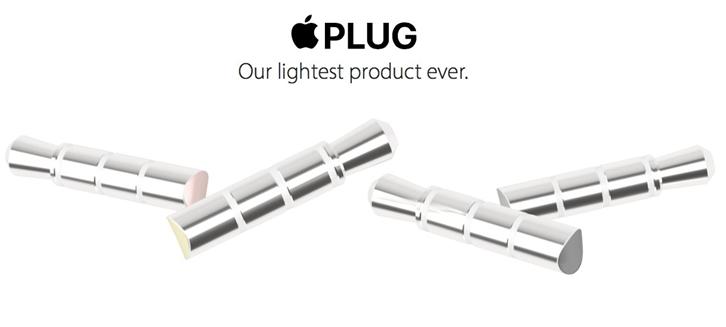 ▲Apple Plug comes with four top color choices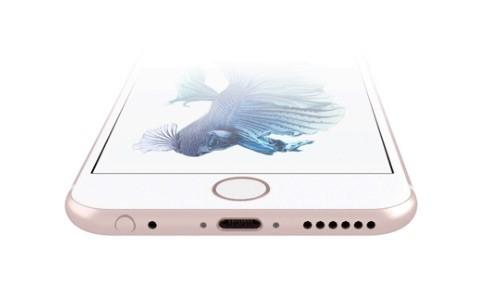 ▲Once Apple Plug is plugged in iPhone 6, it looks just like iPhone 7. Get rid of the headphone jack!
The whole website design, style and copywriting are just like the classic Apple official site. Even the domain is named: appleplugs.com. When one is wondering who's behind this joke, the answer is just at the very bottom of the site. It is a small design firm "Nicer Studio" from South Carolina. And it went hit right away.
The Useless "Jim Beam Apple Watch" Makes People Laugh
On the same day, another phony but intriguing case was the "Jim Beam Apple Watch" from the Bourbon Whiskey label. That's right! It is the Apple Watch!
Claimed as: Super trendy, wearable, drinkable, the very first Jim Beam Apple Watch that won't tell you time or battery needed. There are one green/black stripy watchband and a metal lid. When opening the lid, a 1.5oz stretch cup is hid inside. The green crown is nothing but an adornment. Why green? Because some apples are just green…. Lol, what a joke!
It Takes Intricate Planning to Hit the Apple Hot Topic Ride
These marketingevents are called "Real-Time Marketing" based on up to date events.The advantage is to spend less resource, but gain immediate attention and discussion, especially in this social media era.
Just like the two marketing examples mentioned above, these two brands normally will not gain any media exposure since they have nothing to do with 3C. Yet, everyone knows the Apple launching date; hence the hottest agenda for internet users.
You know it is the hot topic and so do the others! The key to successful real-time marketing is to well-prepared in advance and to find the crucial connection. Otherwise, if it's just simply for real-time's sake, brands may catch up with the hot topics to get clicks. But they may as well end up to be step stones for other brands.
Nicer Studio uses "creativity" and Jeam Beam uses "Apple flavored cocktail product" to correlate unique brand features with Apple launching event. Therefore, they could successfully create marketing outcome with little budget via real-time marketing strategy.