The Gamania Cheer Up Summer School is 5 years old! On Sep. 7th, the foundation held our 2013 Summer School Presentation Ceremony at The Red House in Ximending. Celebrity blogger Terry is invited to reflect on this experience as to encourage youths to pursue their dreams.   
A 2-day exhibition featuring the Summer School Dream Project also took place in The Red House lobby to share stories about how its members expressed courage and stood up for what they believe in. Wish you've been there, right? Read on and find out about them now on G!Voice!     
2013 Summer School Presentation Ceremony  
The 2013 Summer School consists of 106 teenage volunteers that engaged in community work around Wanli in New Taipei City. Three projects took place at Wanli District, Yeliou Elementary School and Wanli Junior High in the form of minute movies. After passing a series of courage-building workshops, the volunteers reached out and found ways to connect with the community. The short films showed how they gave the buildings a face lift (such as repainted walls and fences), and discovered the bond between the people and the place during the process.  It was the first time an opportunity was given to express what they felt about this land, and it was truly a special experience.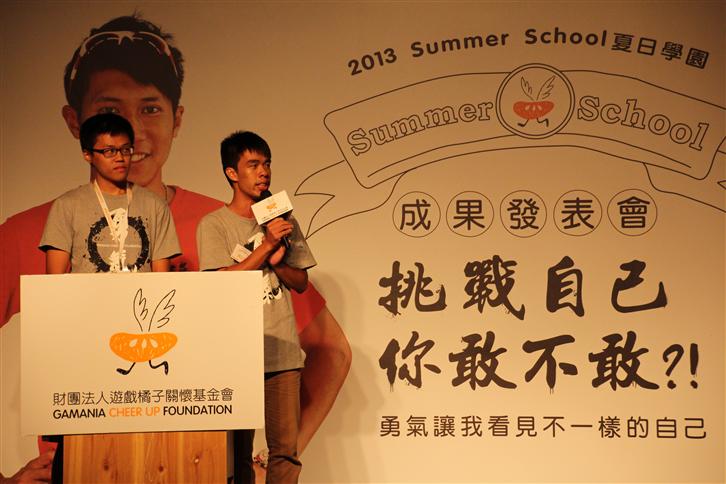 ▲ Members of the 2013 Summer School took turns to go on stage and talk about what they've learned.     
Meeting Summer School Alumnae   
A few celebrities and former summer school alumnae were asked to come on that day and meet the new members. Alumna Y.Z. Li recalled that 3 years ago, the school's "50 NTD Charity" activity inspired her to plan the "Cheer Up Cap" program that, up to now, already helped 300 children complete projects on creativity. Celebrity blogger, Terry, also come and talked about how his "Smile" project started from something small. His goal was to send warmth and encouragement to different corners of the world, and let struggling individuals know that someone cares.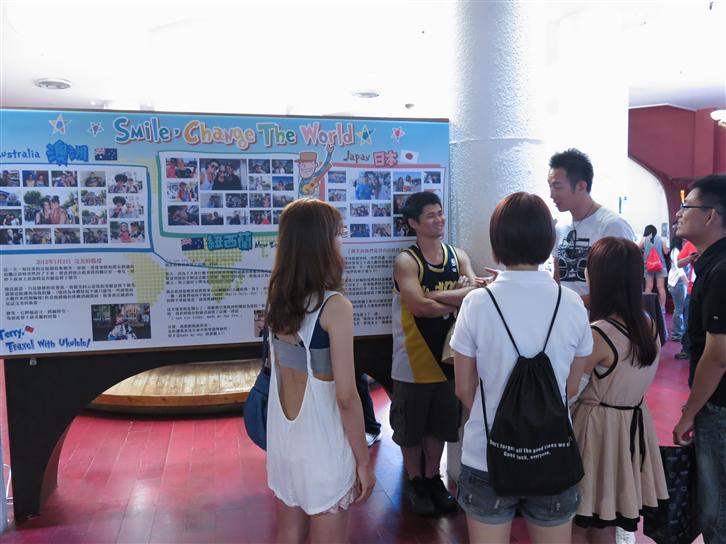 ▲ Terry started his "smile collection" project in Taichung. He ultimately send his "smiles" and encouragements to cancer patients in Australia, or tsunami survivors in Japan. It took him 3 years to gather 3,000 smiles from all over.     
Thumbs Up for the Feature Exhibition!
 The presentation wasn't the only spotlight of the event. The Summer School Exhibition equally garnered much attention and appraisal. Its "Dream Polaroid Booth" was one of the most popular stops during the show. You can take a photo at the stand and promise yourself never to give up a dream. The "Courage" products also received much inquiry as well. Interested in more information about the Gamania Cheer Up Foundation? Join our Fanpage now: https: //www. facebook. com/gamaniacheerupfoundation, "Dream Your Life; Live Your Dream"!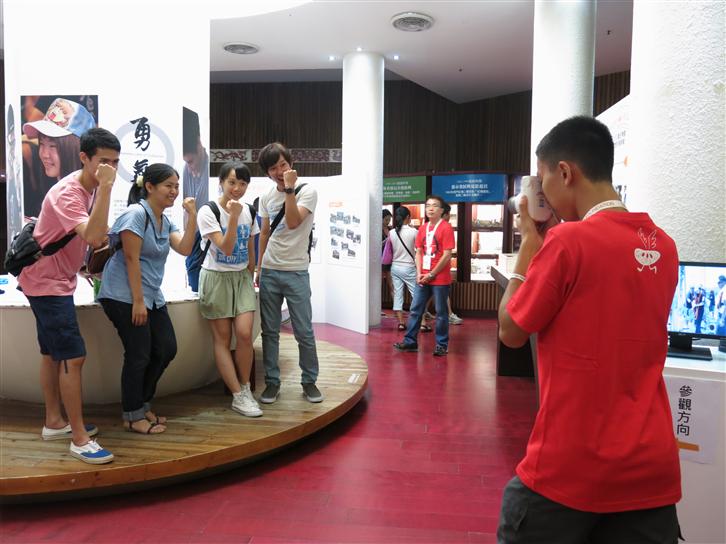 ▲ Japanese students taking pictures in front up the Dreamwall.