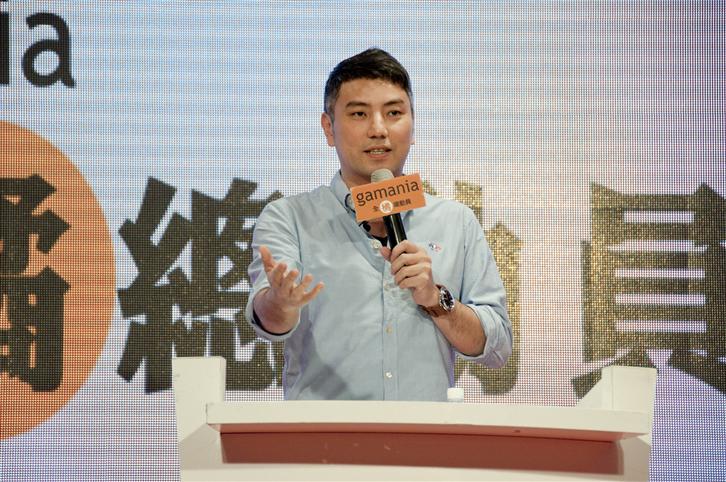 For Gamania's push into the realm of digital living, the most important recent development in multimedia entertainment was undoubtedly the partnership with veteran producer James Chan to promote the Coture multimedia platform. James Chan, the creator of TV shows like Kangsi Coming, Super Star and Gold Brain that have since become household names, have been paying much of his attention to online developments in recent years. The show PM10-AM03 he produced for LeTV set new records at the time and led to further efforts such as PMAM: Love Detective and PMAM: Desire Club. Gamania Conference has now invited Chan to talk to Gamanians about creative life as well as his vision and expectations for Coture.com.
The Fountain of Creativity is Life Experience
James Chan said that he is a keen observer who frequently hones his ability to read people. These include using clothes and conversation to guess at relationships within a small group, or deducing a student's star sign and hometown from the way he talks. These types of practice can take many forms. "Be it TV shows, publications or many other things in life, I am the kind of person who never eases up." Be it gifts or Facebook posts, he always tries to put a different spin on it. He even studies the fonts of advertising signs he sees on the road. These are build up to fuel his creativity and opened the doorway to even greater changes after he encountered Gamania. He hopes to change the ratings environment in Taiwan and create more quality pieces that feel real and resonate with people on the Coture.com platform. 6
▲PM10-AM03
▲PMAM: Desire Club
Why Creativity Works: Difference and Empathy
There are many schools of thought on creativity. Chan attributes successful creativity to two dimensions: difference and empathy. He suggests that everyone should always think about how to create something different and then try create an emotional connection with the audience. He used his own recent experiences as an example. A contract dispute meant he kept having to go to court, and while this should be a major nuisance, it struck him that this situation may become something he can use at work in the future, a reminder to pay more attention to his family, or meet up with friends he hadn't seen for ages. "Thinking about sadness when you are happy and thinking about happiness when you are sad is a type of creativity. I am good at reminding myself to see things differently when happiness and sadness crossover." Chan said that one should never pick what's reasonable first. For example, talk about anti-drug ads and everyone thinks about skulls or pills. If you can think different from the start then you've beaten half the field already.
▲The show Woman Loves to Travel produced by James Chan 2011 delivered something different from what was on the market at the time.
Though the focus of the entertainment industry has been shifting to China in recent years, Chan remains very confident about Taiwan: "Our way of life should be treasured. It is a quality of life accumulated over five or six decades." He suggests that everyone should pay attention to the details in everything they do and show their ideas to more people through the open media.
Gamania's 20th Anniversary: Dare to Challenge
In 1995, Albert started the company in a 30m2 workshop. Twenty years later, that company now employs nearly 1,000 people. April 1 is the 20th anniversary of Gamania. During the ceremony, he thanked everyone for their contribution and expressed how much he treasures the fate that brought all Gamanians together on the day. During Q&A, many Gamanians asked about the move this year. Albert answered them all one-by-one and made commitments on shuttle buses and flex-time. He also confirmed the introduction of the pioneering gender equality leave. Now that Gamania is 20 years old, it will undoubtedly evolve even faster and even more steadily. The new Gamania spirit of "Dare to Challenge" will create the next new year!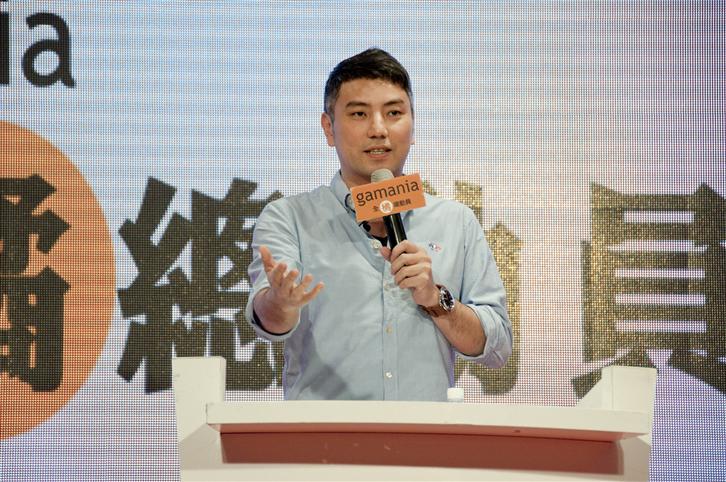 ▲Photo of Albert and the giant 20th anniversary cake.
▲The usual group photo of all Gamanians!