On July 24th, 2021, a breaking news made every Taiwanese go crazy. "Taiwanese judo athlete, Yang Yung-Wei, won a silver medal at the Tokyo Olympics." This is not only Taiwan's first medal of Tokyo Games, but also the first Olympic medal ever won by Taiwanese judo team in the history.
In additional to the excitement, many people ask curiously, "Who is Yang Yung-Wei?"
Discovering the diamond in the rough
Judo has not been a popular sport in Taiwan. Competitions are not even broadcasted by sports channel, not to mention that people in Taiwan hardly recognize any judo athlete. When well-known brands keep increasing the contract value with players in basketball, baseball or badminton, judo athletes trained hard with little resources and attention, hoping that one day they will be seen.
Transformedia (TFM Ltd.), a digital marketing company that runs a sports media "Sportz" with abundant experiences in sports marketing, discovered a hidden gem in National Taiwan University of Sport (NTUS), Yang Yung-Wei.
The editor of Sportz excitingly told Yang Hsin-Yi, the CEO of TFM, "There is a judo athlete in NTUS. Not only is he cute, but he also won a bronze medal at Asian Games and a silver medal at Asian Championships. Nobody has ever reported on this." Since the establishment of Sportz, Yang Hsin-Yi has been discovering Taiwan athletes in different fields. She immediately asked the editor to invite Yang Yung-Wei to an interview upon hearing this.
As Yang Hsin-Yi remembered, "My colleague said that Yang Yung-Wei was a warm and genuine athlete, but he had no resources at all. During that time, we had not established sports agency department, and I was struggling with whether we should sign him or not. However, one thing that he said really changed my mind." She rephrased what Yang Yung-Wei said, "When I was 12, I wrote down on my classmate's graduation booklet, 'I will win an Olympic gold medal one day.'"
This made Yang Hsin-Yi made up her mind to sign a contract with Yang Yung-Wei. He officially became the first athlete signed by TFM even before the establishment of sports agency department. By leveraging "brand building" and "brand management" that TFM is good at, Yang Hsin-Yi created a personal brand for Yang Yung-Wei. From professional portrait to media exposure, the personal brand of Yang Yung-Wei had built a good foundation before it became a renowned name to the public.
An then he became a silver medalist at the Tokyo Olympics, the media went crazy, and brands started reaching out proactively. A once low-key judo athlete suddenly became a prince charming of Taiwan.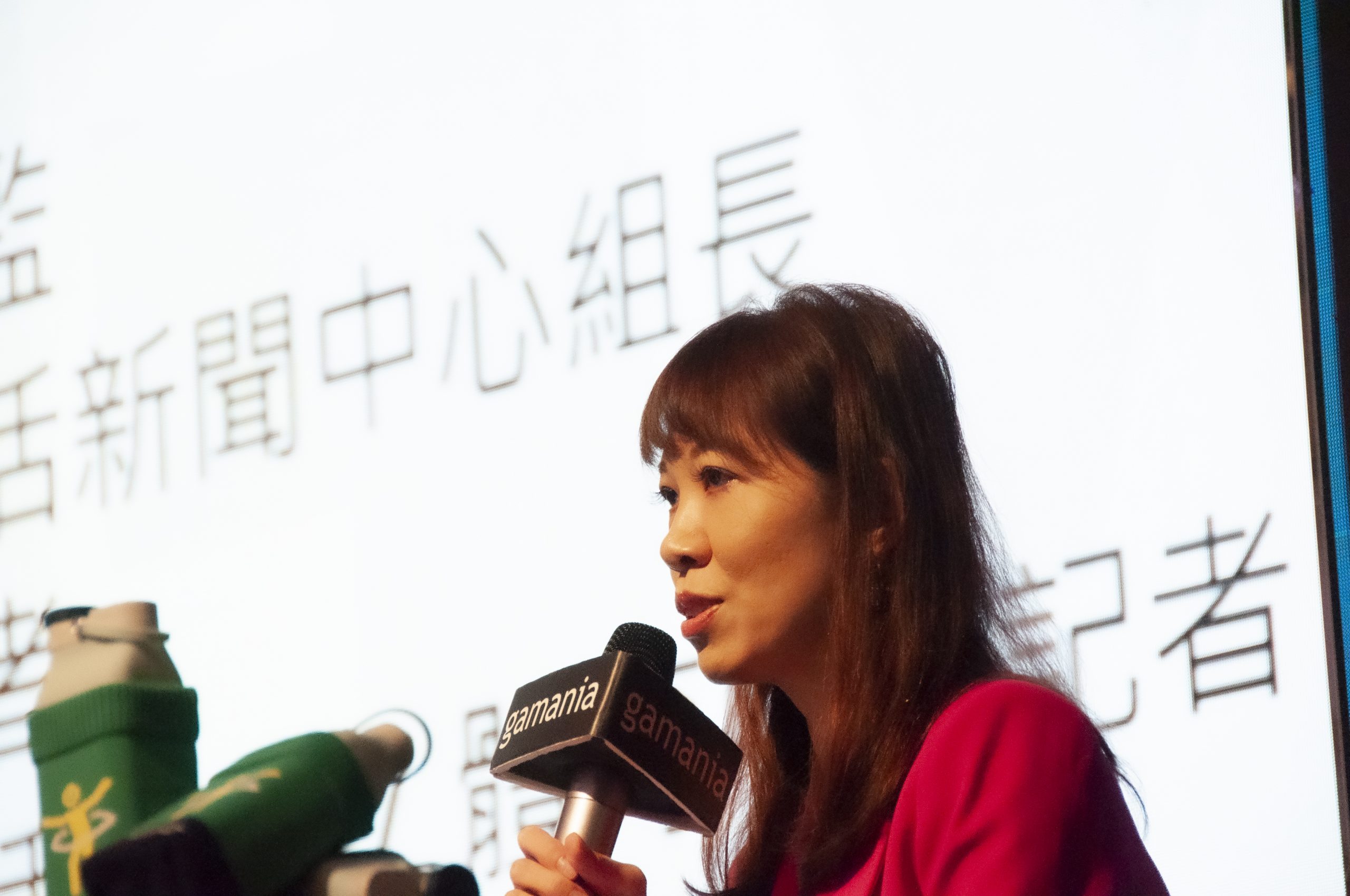 ▲ The person who turns Yang Yung-Wei from a judo athlete into a sport star: Yang Hsin-Yi, the CEO of Transformedia.
Building a Shining Sport Star
Soon, reports about Yang Yung-Wei were all over the place. He was on several magazine covers and accepted interviews for major media. "The Yang Yung-Wei you saw was what we wanted you to see." Yang Hsin-Yi said while showing a couple of photos taken by the media.
"Behind every successful man, there is a woman. In the same way, behind every shining sport star, there is a professional sports agency." From apparel, hairstyle, choice of words, poses or even collaborative partners, sports agency is there to safeguard every decision.
Making sure sports stars maintaining good public image (from both the outside and inside) is an important concept used in PR and marketing industry, branding. Yang Hsin-Yi explained, "The life cycle of an athlete is short. If you don't manage yourself as a brand, your career ends together with your professional sport life. That's why we've been viewing Yang Yung-Wei as a brand. When people talk about judo in Taiwan, we think of him; when people talk about Yang Yung-Wei, we think of his handsomeness and genuine personality."
After building the brand, the mission of the sports agent is to ensure consistency of the brand image, which makes TFM extremely cautious when selection collaborative partners. For example, Yang Hsin-Yi chose to work with Taiwan Prevent Blindness Foundation because Yang Yung-Wei's first coach was a visually impaired person. This extra bond makes the collaboration more meaningful and helpful for the athlete.
Besides brand building, sports agent is also the gatekeeper of athletes' rights. Lacking knowledge in law and business makes it difficult for athletes to spot the devil in the details when reviewing contracts. They could even be taken advantage of because of that. Sports agent can help players screen out unsuitable clients, and make sure the contracts are beneficial to the athletes. This is especially critical for unpopular sports with limited resources, which need sports agency even more. Yang Hsin-Yi's team continues to explore quality Taiwanese athletes in niche sports, such as canoeing, rock climbing, cross country running, fencing, archery, etc., with a hope to create more success cases like Yang Yung-Wei.
"One can invest 10 years of hard work in obscurity but become world famous when success one day." An athlete has the rare opportunity to make good records and being noticed by the public. They should make the most out of this experience, utilize their fame to bring more possibilities, or even consider diversification management. And the success brand building example of Yang Yung-Wei is the best demonstration to prove that.