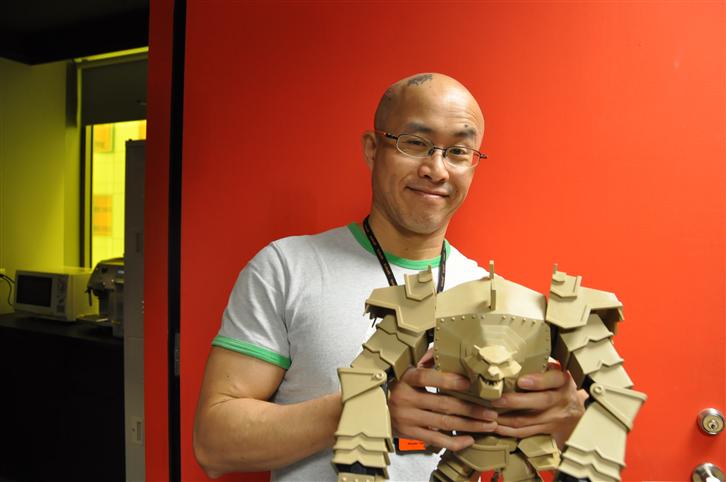 ▲Creative Center-Concept Design  
Prior to joining Gamania, Weylen worked for Disney Australia for 6 years and after he came back to Taiwan he worked two years as a animation designer. However, he wanted to try new things. Since doing miniature models is one of his fondest hobbies so he mentioned to his supervisor in 2003 that he wanted to do just that. Since then, Weylen's transformed from doing graphic design to 3D model making. The flat-out world he initially perceived has gradually turned into a tangible 3 dimensional world.     
When hobbies turn to work  
Weylen said that when your hobby turns to work, you could naturally infuse some fun elements into work. However, work is still work, the most important thing is to get the job done. Such as the recent animation project, Jade-Armor collaborated with SOFA Studio, one of the characters, "White Tiger" has to be transformed into 4D model. After seeing the 3D animation, Weylen had to decide which materials would be used and what size should this cool character be. Weylen prefers his models to have the ability to move so making such structurally complicated model takes extra time and effort.  
"The mobility of the model means extra manufacture hours. The biggest challenge lies in how to make the model move smoothly and reasonably without affecting it as a whole." Weylen held his latest work, "White Tiger" and shared his thought with G!Voice.    Weylen said that from one side, staying in the same room for a long period of time doing models must be boring, however he thinks that his studio has gradually turned into a collection from for his favorite figurines. Talking, showing his latest collection, about which company launches which product and his valuable models are some of the things that make him happy!     
The most important thing is persistence  
Weylen said, "The most important thing about work is persistence. After a clear direction and solid preparation, you'll need patience and persistence to carry out every detail.  Play on the other hand is different. You don't need a clear direction, being spontaneous will often help you find a better creative outlet. That's the contrast between the two!"  
When asked about the relationship between work and play, Weylen smiled and said, "For me, work and play are kind of mixed together! The roles of these two keep shifting. The same thing (i.e making model) could be work during the day and play at night. This is also my own way of adjusting to both."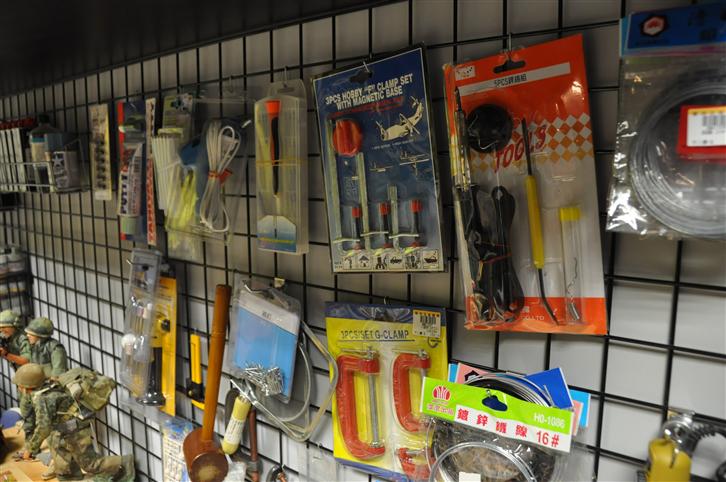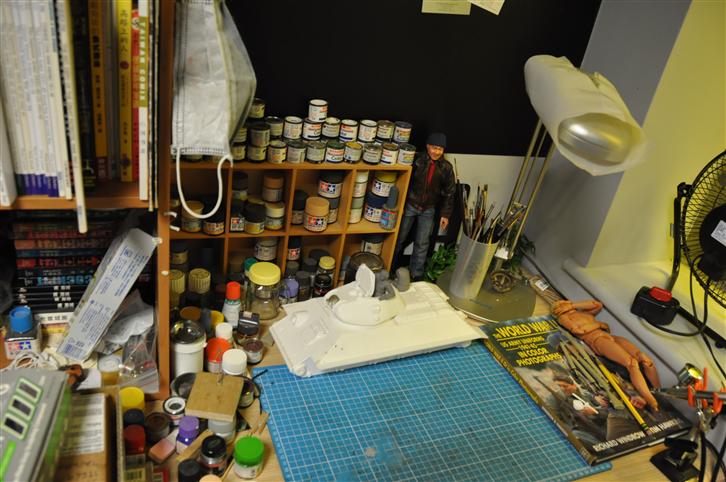 ▲In Weylen's studio, the walls and tables are covered with all kind of "gadgets and devices" used to create models.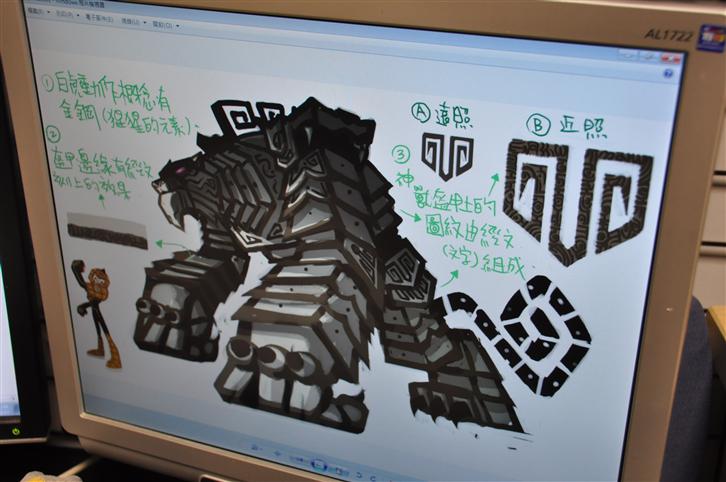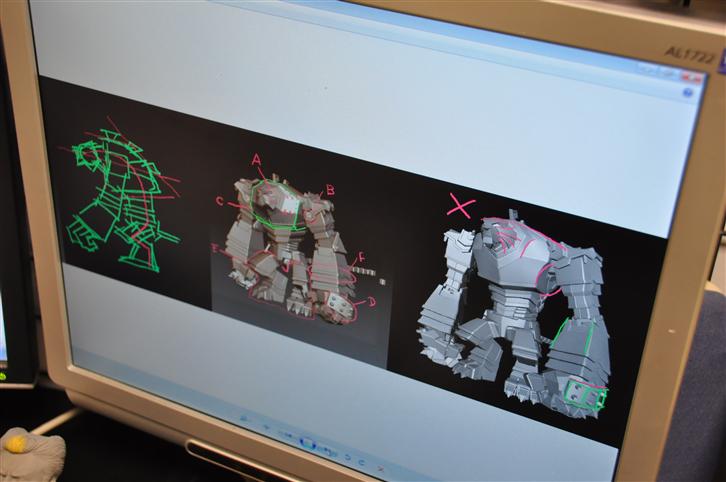 ▲How to turn a 2D draft into a 3D even 4D model is Weylen's primary job.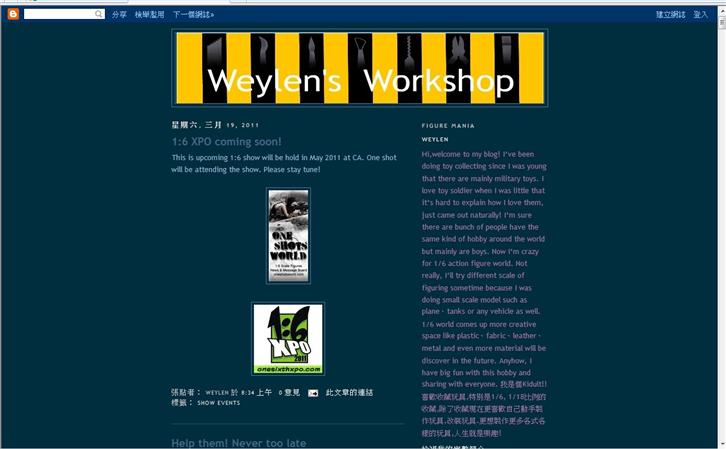 ▲If you're interested in toy figurines, you may check out Weylen's personal blog. :Weylan's Workshop (www.weylent.blogspot.com)一起交流。