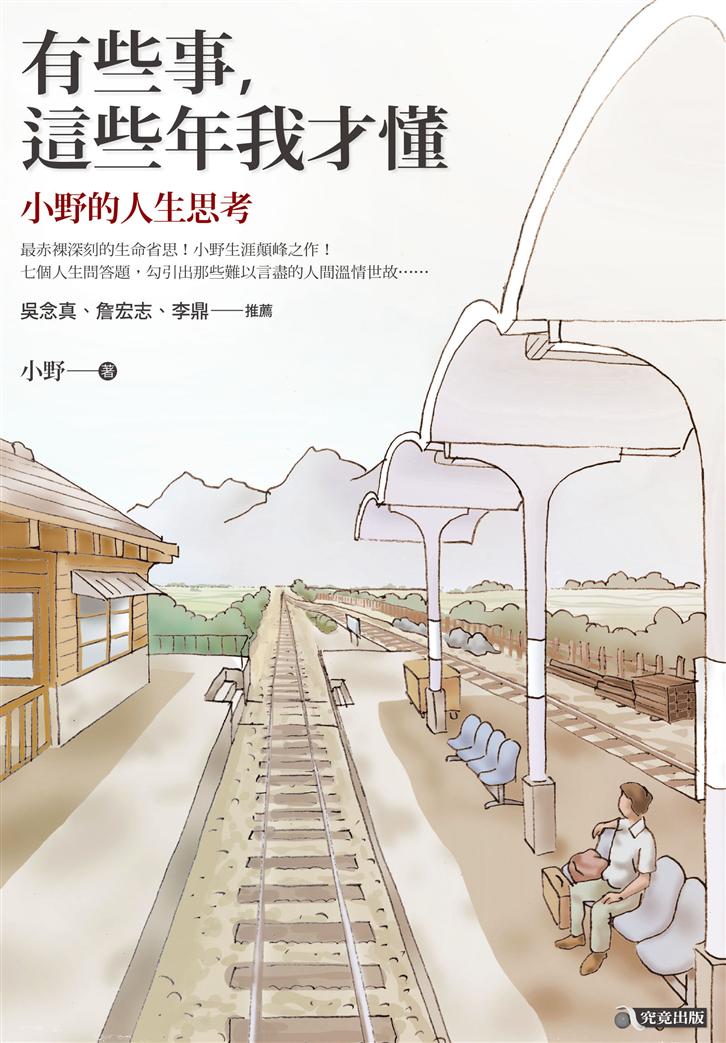 G!VOICE Introduces:
"So this is what life is about! It is always years later when we realize what we were going through at a certain period of our lives. Over the years, we often look back and wonder about, or even regret, the decisions that we made. But who said life was easy in the first place? ! This philosophy applies to all of us. Even for Hsiao Yeh, who has been pondering over this for quite some time! Hsiao Yeh's book, titled Things I Look Back On, is a reflection of his past 60 years, and is one of the most honest, endearing confessions made."
Introduction:
There are a lot of "before" and "after" moments in life that make a lot more sense only when we look back years later.
I graduated with honors from the best high school when I was 16, yet ended up taking night classes in a second rate college. At that time, it felt as if my life was over. I never viewed it as a blessing that allowed me to cultivate my imagination… I also always considered myself a good son: until my mother spilled out the beans during an interview. It struck me only then how horrible I had behaved! People that asked me favors used to cause me trouble and annoyance. It was only after, while helping a 12 year-old finish homework, that I realized I had so much to offer. Why did that bother me in the past? I thought being a big shot at a TV network was the peak of my life. It never occurred to me that my most glorious moment was upon leaving, with no regrets at all…
This book is a stark yet sincere memoir of the different stages of Hsiao Yeh's life. It touches people on a personal level and encourages us to live boldly! If you are in your 20s, this is a great compass for your future. If you are in your 30s, this is a great reference for your present. If you are in your 40s, this is a great comfort for your past choices. If you are in the same generation as Yeh, this will be a great review on your life.
——Extracted from books.com.tw
About the author:
Born in 1951. Graduated from the Dept. of Life Science, NTNU, and studied molecular biology in USA. Held positions as the assistant professor of NYMU and SUNY at Buffalo.
Entered Central Pictures Corporation in 1981 and met director Wu Nien-chen. Enrolled in the promotion of the young cinema movement that set up the foundation for "Taiwan new wave" films. Became the chief editor for the TV show "Taiwan's Power of Life" at Taiwan Time magazine in 1990. Once the director of the Taipei Culture Foundation, the chairperson of the first Taipei Film Festival committee, and in 2000, become the program manager for a Taiwan TV network. Took the position of the first publicly recruited chief director for CTS in 2006.
Hsiao Yeh's Cocoon became the most popular book during the 70s. His fresh narrative style landed him the UDN literature awards and 5 nominations for the Golden Horse Film Awards, for works such as "Terrorizers", "Reunion", "Story of a Gangster"… etc. Other honors include National Movie Awards for best screenplay, best script for the Asia Pacific Film Festival and Golden Horse Awards; Cocoon later on was elected as the "most influential book in 40 years" in 1990.
——Extracted from books.com.tw