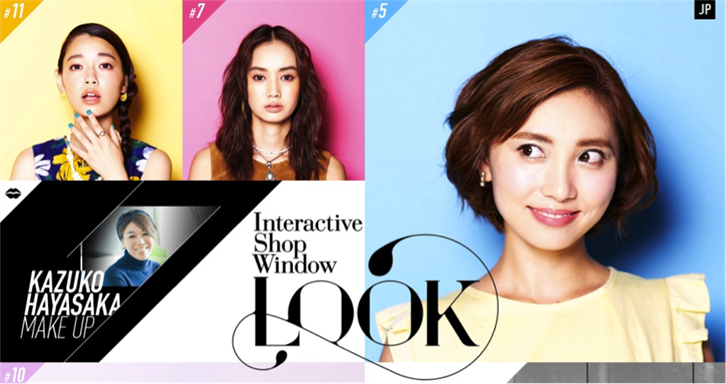 While it is common knowledge that the Japanese are not confident about their English ability, this does not seem to hinder the desire for tourists all over the world to visit this country.
While I was trying to go somewhere on a train platform in Tokyo many years ago, I found a staff member, pointed at the map, and asked him in my broken English, "Which platform should I take the train from to go here?" The man did not answer, but he pointed at the information desk and quickly ran back there. I wondered what he was up to, but he reappeared with a calculator in his hand. Yes, a calculator. He then directed me to look at the calculator as he pressed the numbers "12", and I got it. Though he did not speak a single word in English the entire time, he was able to solve my problem. I happily walked towards the platform and continued towards my destination.
Though the Japanese realize language is not a strong point for them, technology IS
While it's no problem to use body language or motions to answer easy questions like directions, ordering meals, or price questions, Japan cannot solve this issue through sincerity alone, and it hinders them from making more money via tourism. A better solution is required. The most common solution is to find staff which speak popular tourist languages, like finding a Mandarin-speaking waiter for Chinese people. However, as a major force in the technological world, Japan remains unsatisfied with this primitive solution.
A well-known Tokyo drugstore which many office ladies visit, AINZ & TULPE, established an interactive window – Looks outside of its Shinjuku Higashi-guchi store starting on July 26th this year. An entire wall of televisions, interactive devices, and facial recognition technology not only aims to resolve language barriers for consumers but also create more business potential.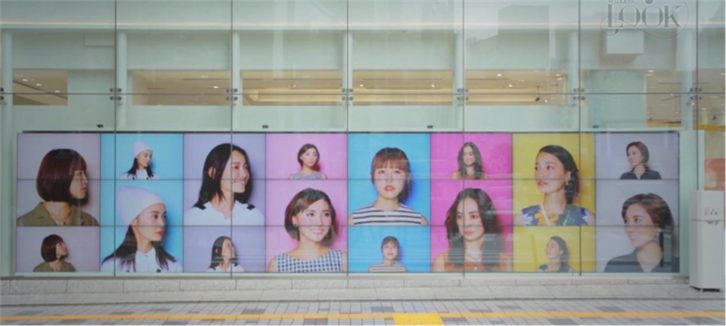 Renowned makeup artist Kazuko Hayasaka planned this window using products available in the store, displaying a series of models wearing the most fashionable makeup looks. These models watch as you move across the window. Once you stop and stand in front of a model you like and touch the screen, you will receive a coupon and information such as which products were used to create this look. The main point is that its facial recognition technology can predict which country you are from and print this information using your mother tongue! When you take the coupon inside the store to make your purchase, you will receive a discount as well as the makeup look you liked applied within three minutes. Isn't this a thoughtful, awe inspiring service?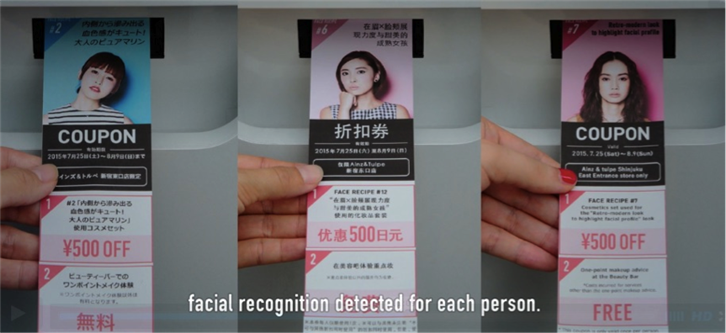 ▲Recognizes which country you are from and issues you coupons in the respective language.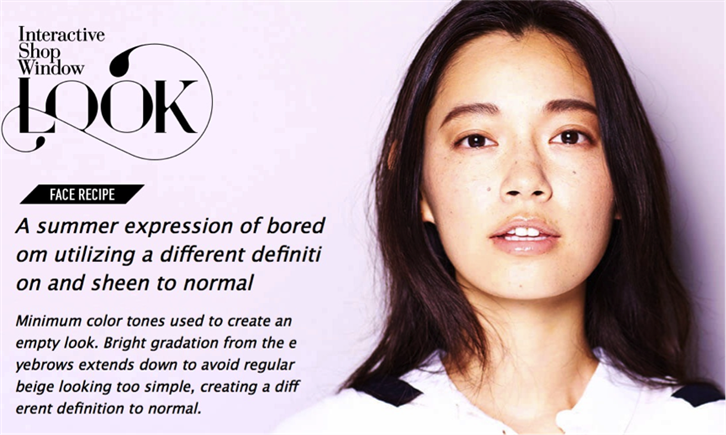 ▲Related makeup information is available on the Looks website.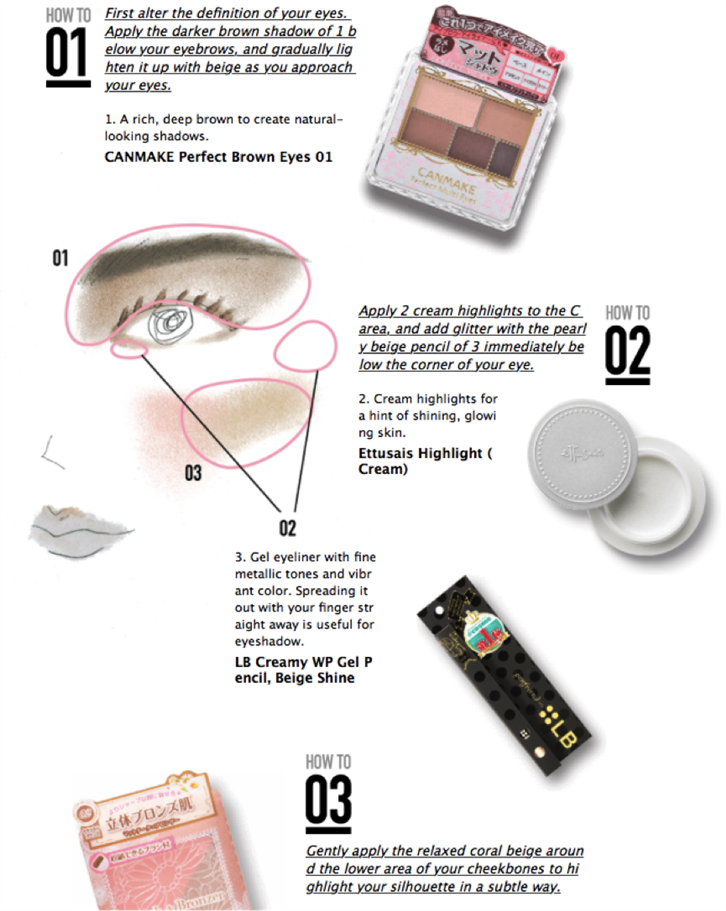 ▲Instructional steps planned by a makeup master, using only products available in the store.
While I'm not certain how successful it is at facial recognition, and I'm unsure of how many languages it knows (only that there is Japanese, Mandarin, and English available), this will certainly be an interesting window shopping experience. Not only does it solve the language barrier and attracts the attention of consumers passing by the store, it creates a topic for social discussion. In addition, as the consumer is the one who requests these coupons, instead of them being crammed in their hands on the street, these coupons will certainly inspire a much higher rate of actual purchases.
Are you planning on visiting Tokyo soon? Why not pay this location a visit and see which country the system thinks you are from? Will it be correct or a huge mistake? Make a post of Facebook too so all your friends can either tease or envy you!