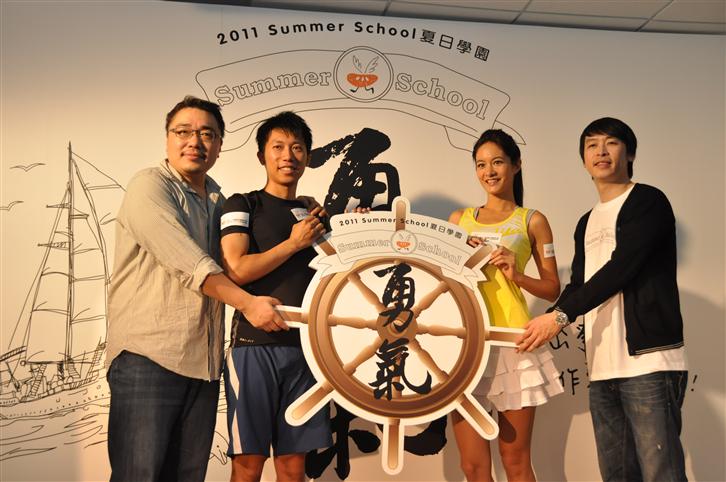 Since Gamania Cheer Up Foundation was established in 2008, they have encouraged teenagers in Taiwan to pursue dreams and be themselves. In the summer of 2011, the foundation announced the theme for this year's summer school, Courage. The foundation will also expand on the "Courage Based Educational Training Program", assisting participated college students to cultivate team spirits, challenge themselves, and further develop and make full use of this positive energy in the future!    
Activate the "Courage Education"– Training 100 Teenage Volunteers  
The Gamania Cheer Up Foundation administrated a survey to understand the courage of dream chasing of teenagers in the post e-generation. The parenting specialist, Ms. Chuanyu Wu was invited to share her views and analysis. She argued that teenagers in post e-generation are overly dependent on money and external forces while chasing their dreams. She believed such situation was caused by lack of "courage education". She wishes to inspire the public and parents to place emphasis on courage education to encourage teenagers take the first step of chasing dreams.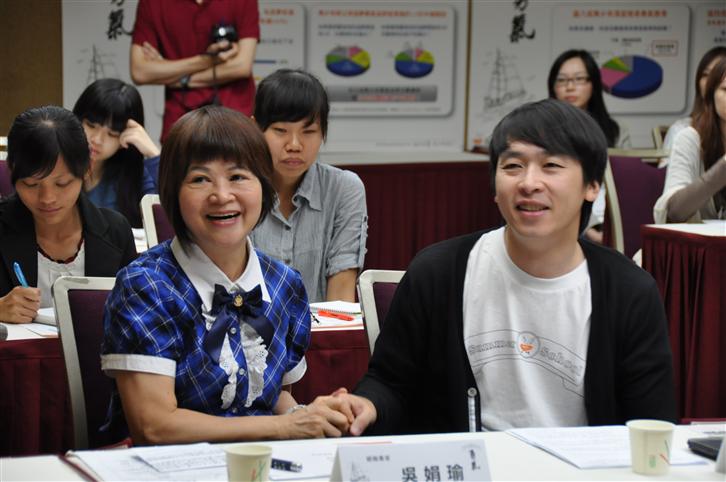 ▲The foundation invited parenting specialist, Ms. Chuanyu Wu to analyze the reasons for modern teenagers' lack of courage  
The expanded courage education training program is expected to recruit 100 teenager volunteers who aim to pursue their dreams. The training program includes, powerless sailing boat from Hong Kong to Taiwan, river tracing, and canoeing. The long existed courage training method in the West enables teenagers to learn how to deal with frustrations, accept challenges, and realize their dreams through experiential education, outdoor learning and themed adventure. After the program finishes, volunteers will be dispatched to remote areas to help the disadvantaged children in Taiwan with real actions and give back to the society.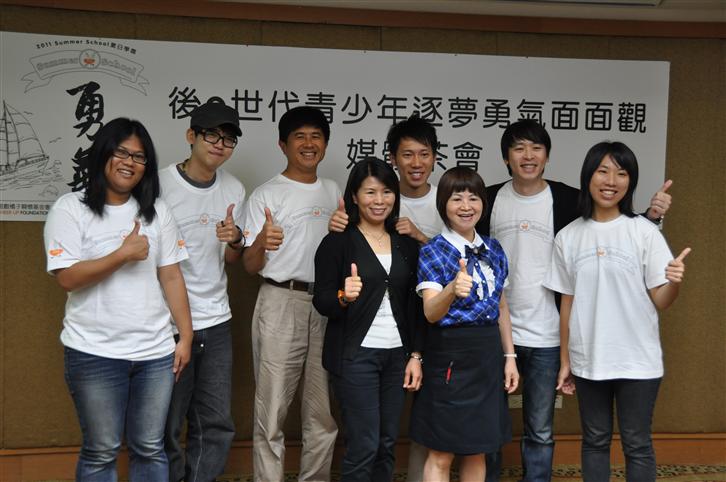 ▲Ms. Chuanyu Wu encouraged teenagers to take the first step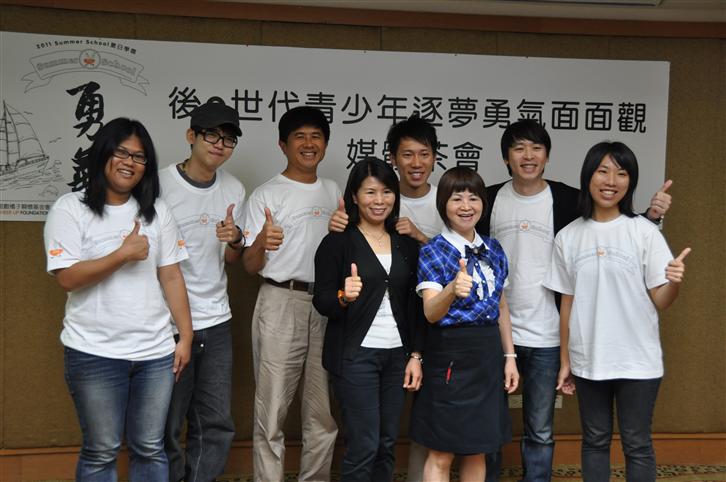 ▲Foundation Spokesperson, Tommy Chen and Special Guest, Janet Encouraged Teenagers to Chase their Dreams!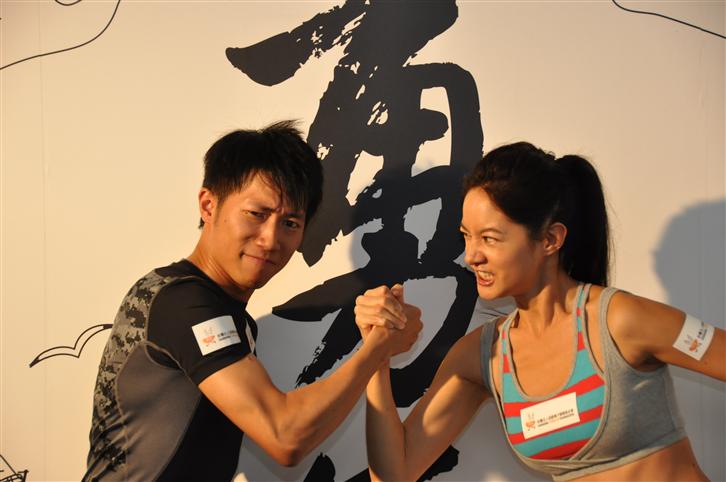 ▲Janet challenged the Foundation's spokesperson, Tommy Chen  
Gamania Cheer Up Foundation also invited well known public female figure of moxie, Janet to endorse the event. She proposed a canoe challenge to Tommy Chen. Janet expressed, "the courage PK today was only an example. I am a person who dares to pursue my dreams. I hope teenagers in Taiwan could be like me, be courageous and realize their dreams." She also said, "I once switched my career path for my dream, though I worried I might fail, I then realized that I had gained more during the process of chasing my dreams. Life is to about learning how to face defeat and setbacks, it is the beginning of fulfilling dreams. "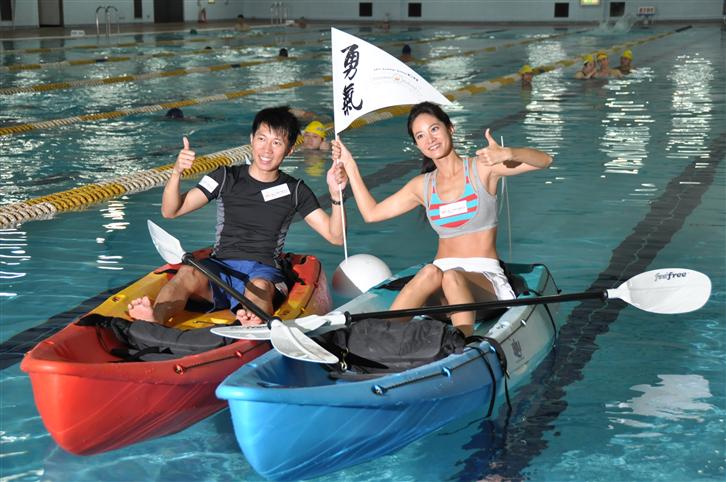 ▲Janet and Tommy Chen competed for canoeing