Speaking of department activity planning and creativity, our youngest colleagues in Customer Service Center (CS) seem to be taking the lead. In addition to Uniform Day and Beach Day which are familiar to Gamanians, these colleagues planned a special game community activity that combines both the virtual and real worlds around the time of Dragon Boat Festival. GAMA CITY, a game that facilitates team spirit and interaction between rookie and veteran staff through fun and interesting ways, how do you play it? Well, read on to find out!
GAMA CITY is divided into three phases: Gama community, Gama Stake-Raise and Ring without Boundary. Each phase lasts a week. Gama community is the stage where you need to visit your neighbors "seriously" and take pictures of your interaction and upload to Facebook. In the end, the scores are calculated based on the amount of uploaded pictures. Phase 2 Gama Stake-Raise takes on the concept of Online game's NPC. If you could assist Archangel Team to visit Mayor of GAMA CITY Paul, Secretary in Charge Grace and Head of Neighborhood Santana to raise the points. In phase 3, Ring Without Boundary consists of 2 team games, "Spinning Around" and "Support War Front". The winner can get a key chain as token but what would happen to the losing team? Hehehe, the leader of that team will have to accept the gruesome "spray-paint" punishment. (with only one underwear allowed)
In addition to these activities, GAMA CITY also arranged "Rice-Dumpling Giveaway" and "GAMA-Heart " for writing submission. CS colleagues not only play like wild children but are also with warm and fuzzy big hearts!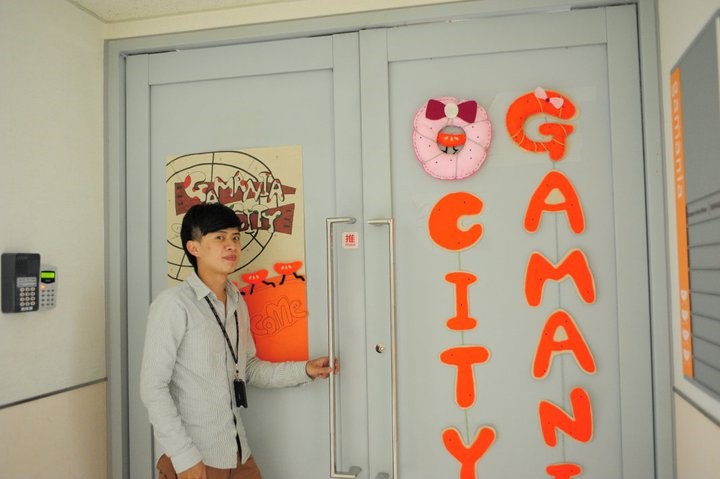 ▲This is the entrance of GAMA CITY.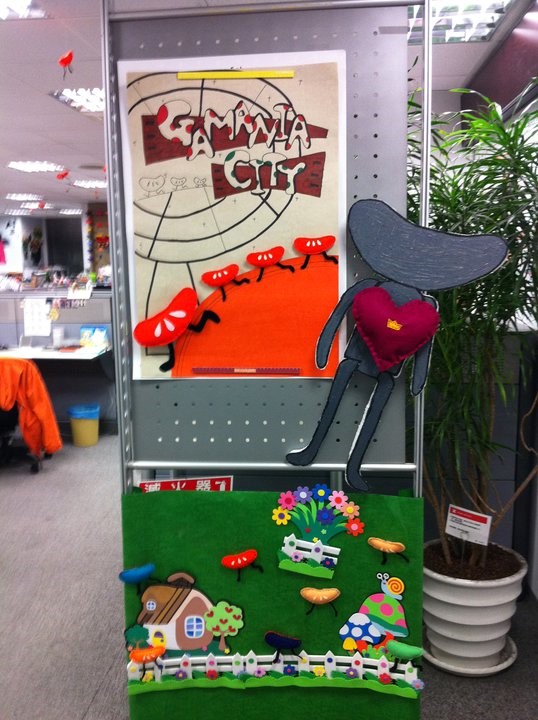 ▲As soon as you walk in, you could see the elaborated decoration of GAMA CITY.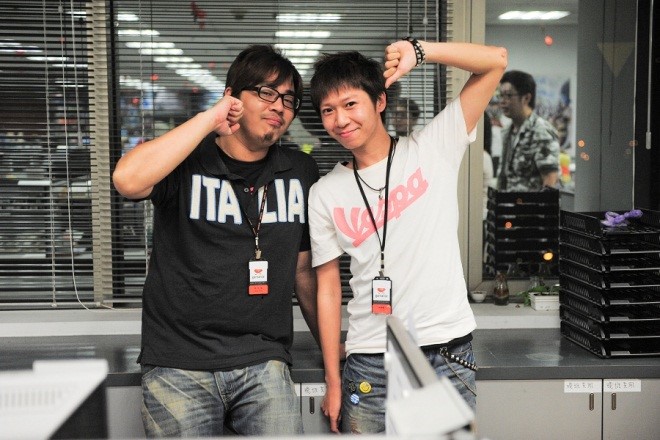 ▲Gama Community specializes in showing hospitality towards others, each visit must be documented with real pictures!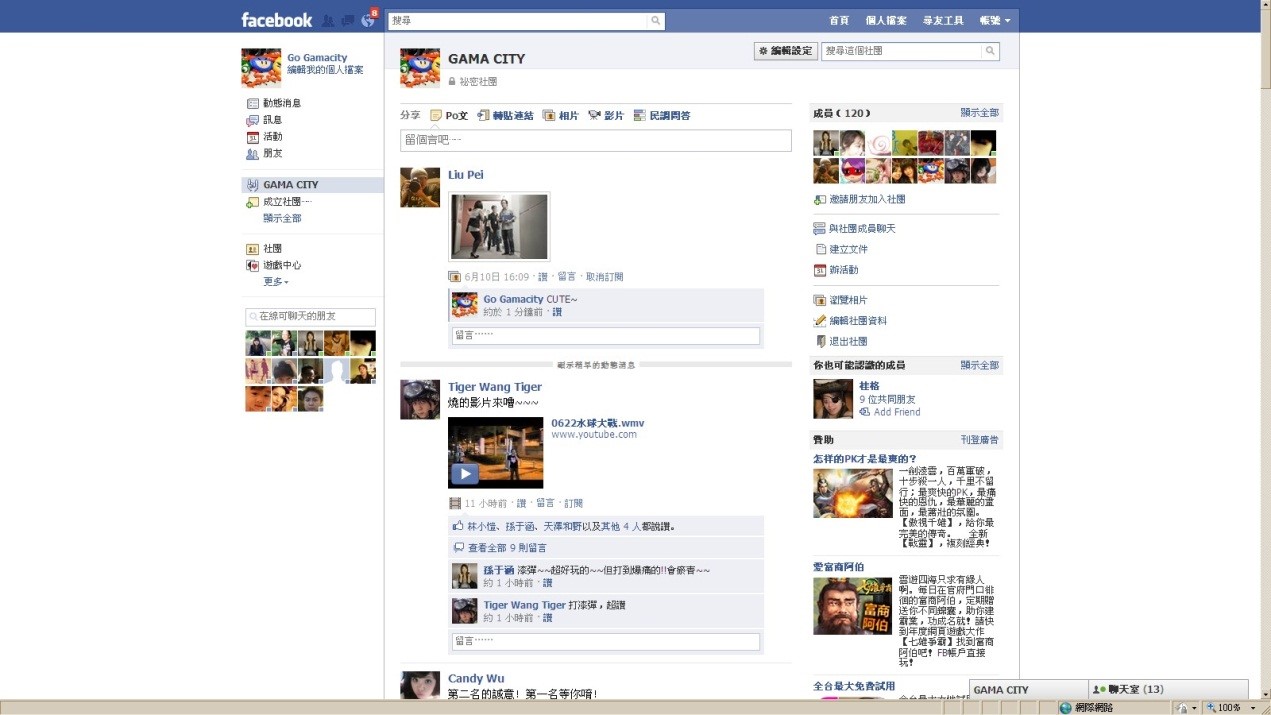 ▲GAMA CITY established a secret group on Facebook, documenting content of all events and activities.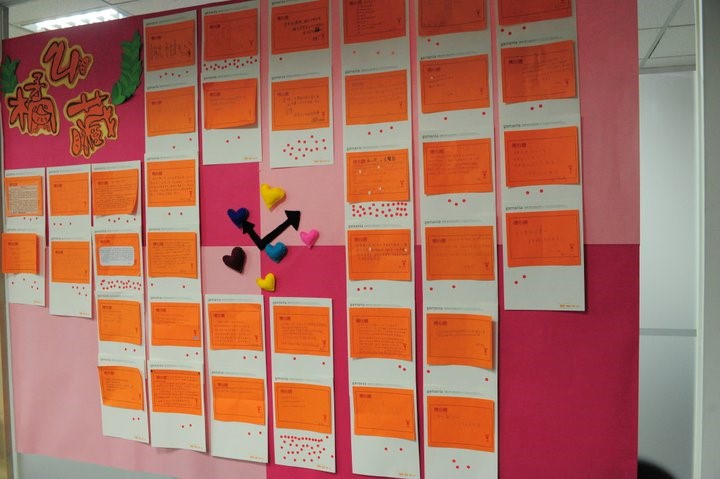 ▲In Gama- Heart section, everyone wrote down their most note-worthy memories.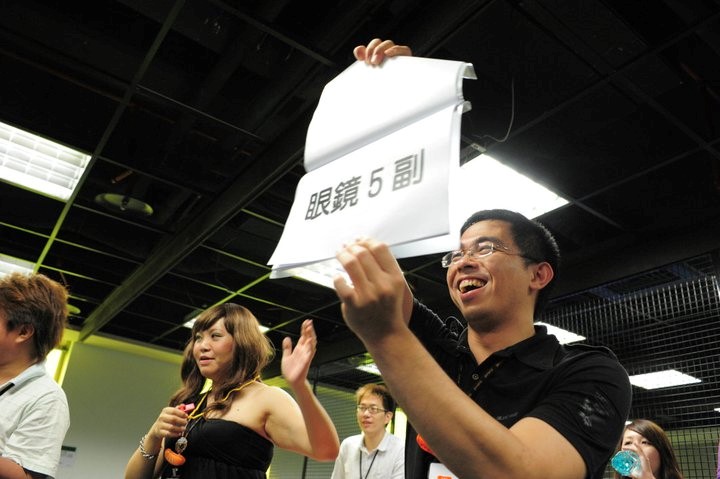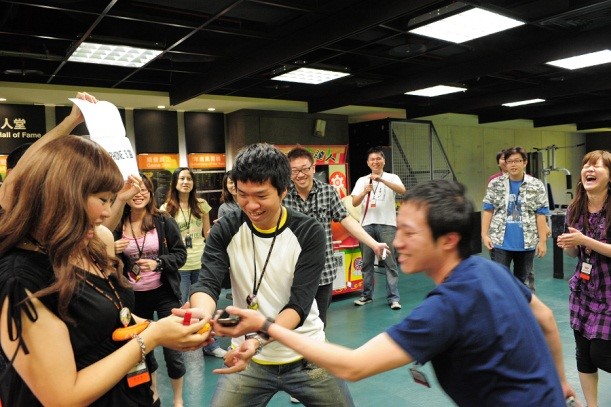 ▲Q: In the Ring Without Boundary, each person was trying his/her best to win the champion, why is that?

▲Ans: Because the leader of the loosing team must accept punishment of "spray-paint" unconditionally.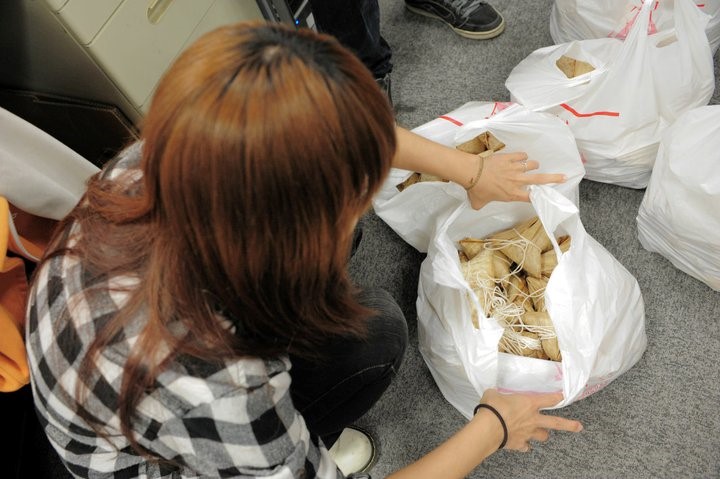 ▲CS staff bought a bunch of rice dumplings for fear that someone's left out because they see their colleagues as their family.
▲Group picture: it's a must!