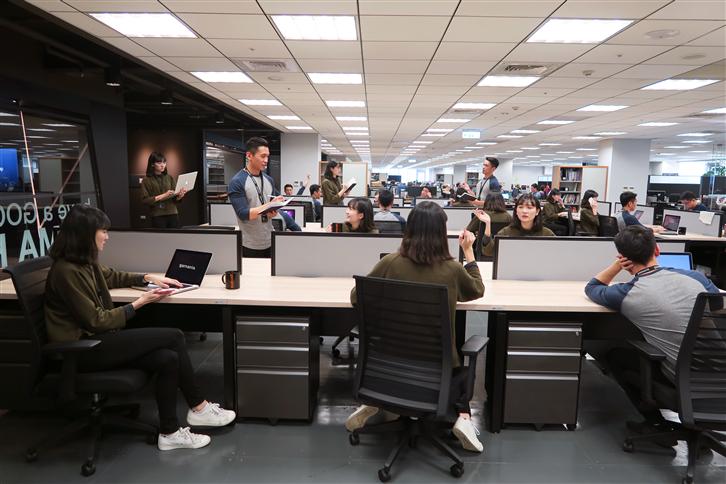 A highly adaptable meeting place with an innovative whole ecology
"It was not so much about designing a new space for Gamania. I'd rather think big. We were actually thinking about creating an iconic workplace for Taiwan's Internet startups," said Ahbin, the Brand Director. The design idea of the space at Gamania headquarters is characterized by "around-the-clock operation, whole ecology and full functions." The company operates around the clock to meet the need of an Internet company, from customer service, information security to general business; the whole ecology refers to the employees' daily routines, including food, clothing, housing, transportation, education and entertainment, which can be covered by Gama Island, the gym and the GAMA Garden; the all-purpose talking place provides a place for exchanging ideas between working partners at the startup to create more innovation. In the fast-paced Internet industry, Gamania's highly adaptable space has set an example for Taiwan's Internet startups.
A must-know – Diverse uses of Gamania space!
Gamanian don't just sit there to do their work. Do you know how to use the office in multiple ways? For example, the open discussion area in the central hallway allows a combination of functions — recreation, meeting and display. It is a space for various uses. There, colleagues can think alone or put their heads together. It is perfect for Gamanian, who love to share and communicate ideas.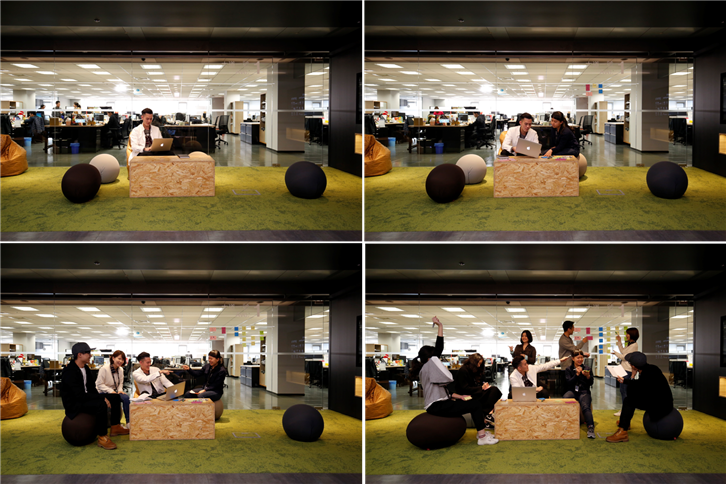 ▲The open discussion area in the central avenue provides multiple functions, allowing different types of meeting
The museum and Gama Island are not just a staff café and a still display area. With movable modules, the museum provides the functions of navigation, education and training, and workshop; while Gama Island, where the bright tone conveys a recreational and relaxing atmosphere, is a perfect place for the Group to hold press conferences and sharing meetings.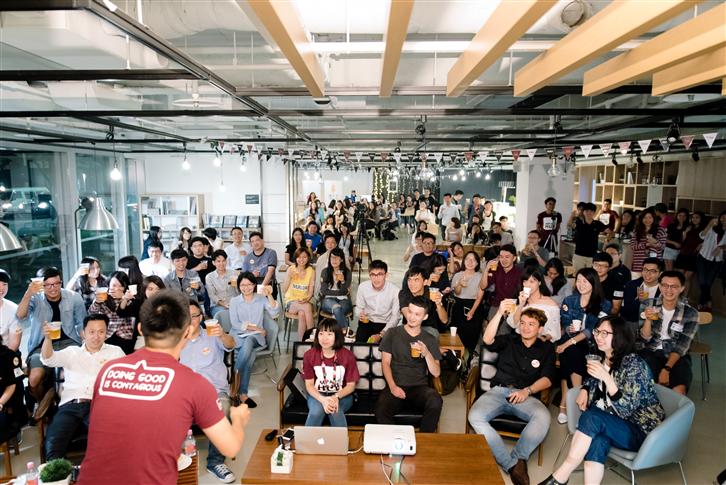 ▲The Gama Island in the daytime can be transformed into a communication space for startups at night